Crisp Product Update - May 2022
Willing to see what we've built at Crisp this month? Get a glimpse by reading this article.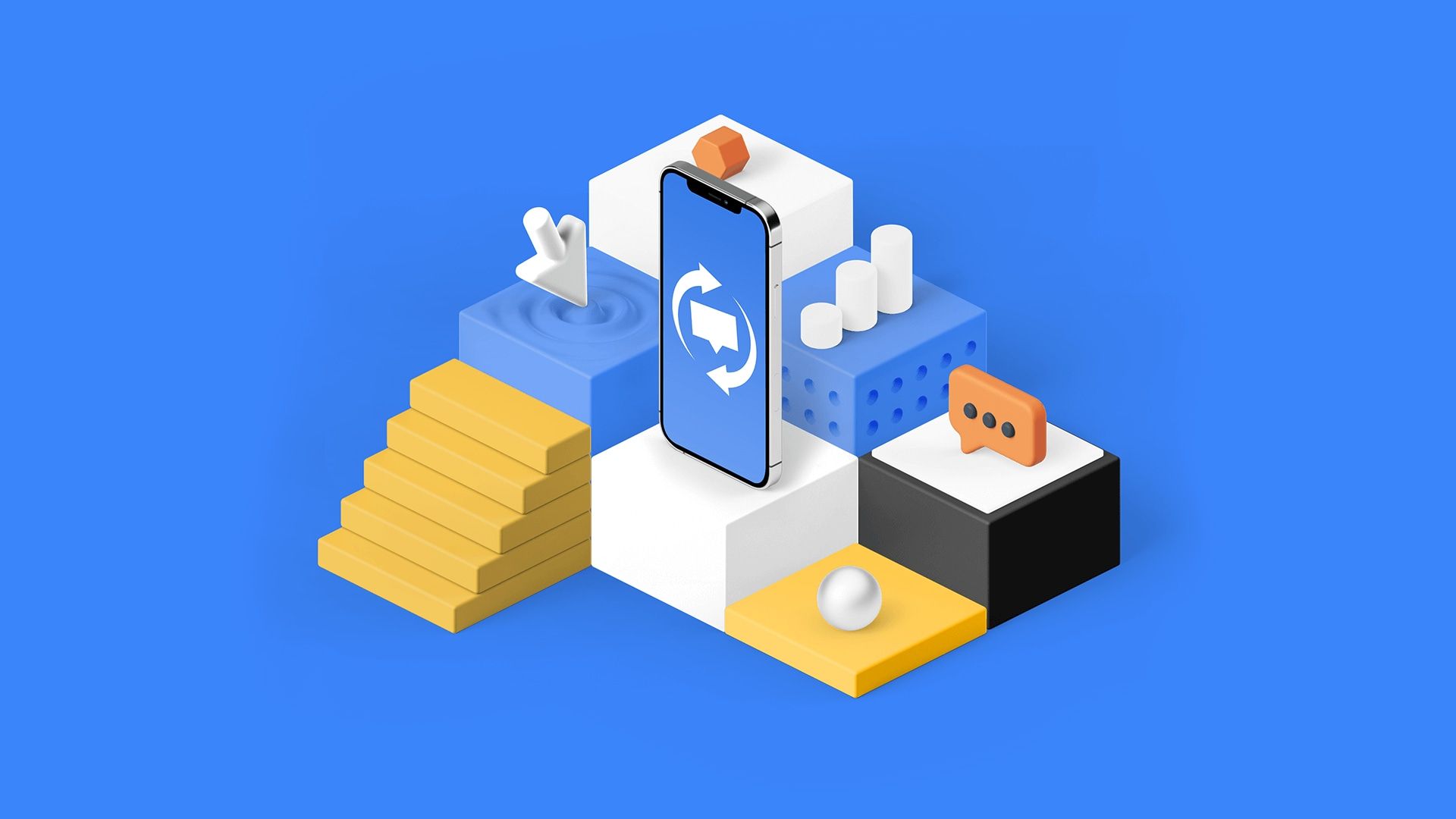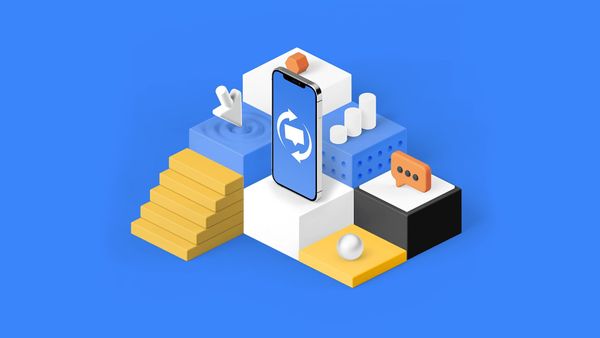 New Features

Hints on the future of Crisp
You might not notice it but we've recently published a brand new chatbox. Same design but a different framework. We're now using petite-vue from the VueJS team. It's paving the way for a bright future. No more teasing, here is a glimpse of what is coming next for your Crisp chatbox and helpdesk.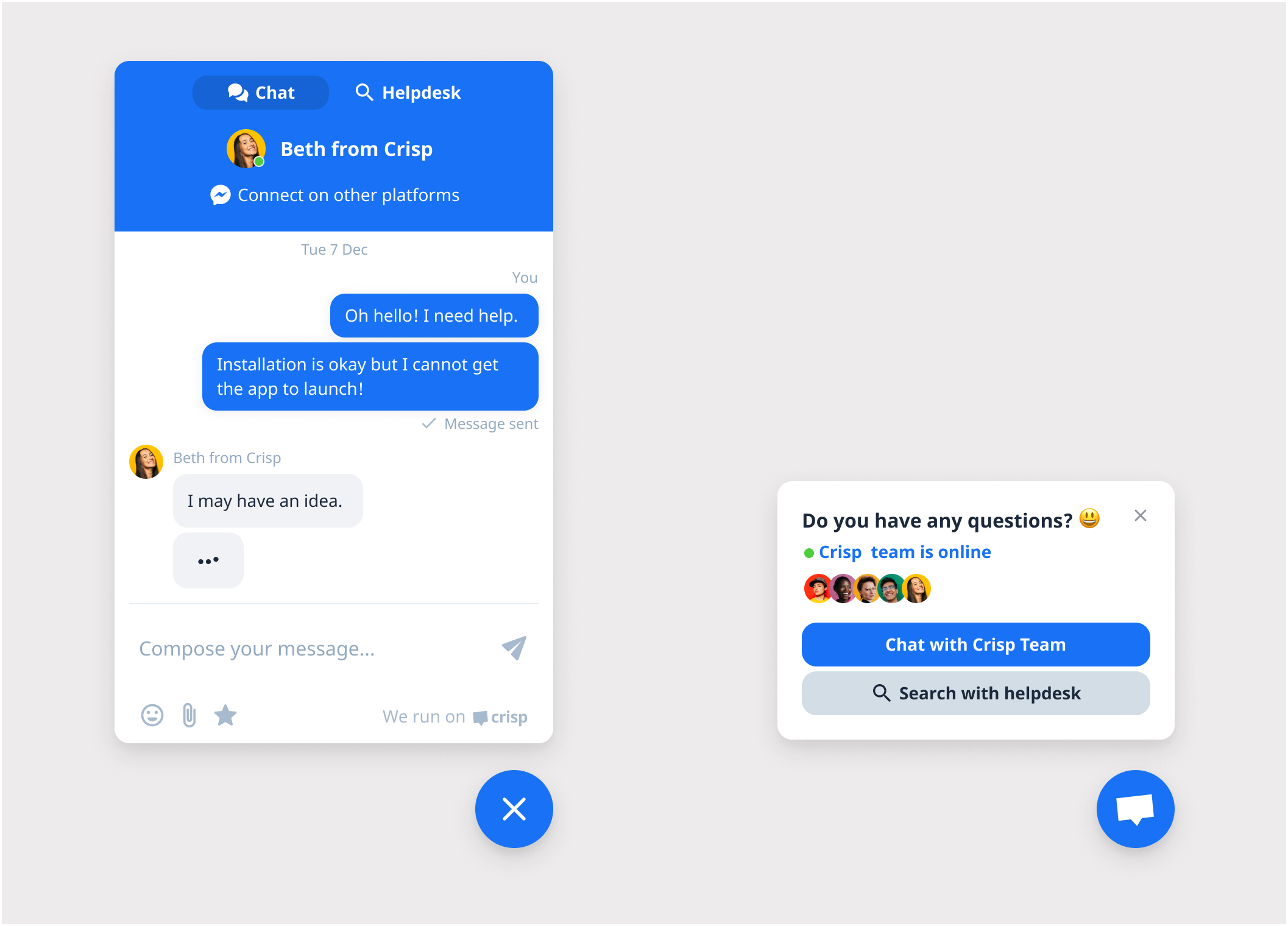 Get revenue details for each user sending you a message 🤑
As many Crisp users are billing their customers through Stripe, what better way than building an integration with the leading revenue management product? From now on, you can activate the Stripe integration which will synchronize total revenue, invoices, quotes, or payment methods.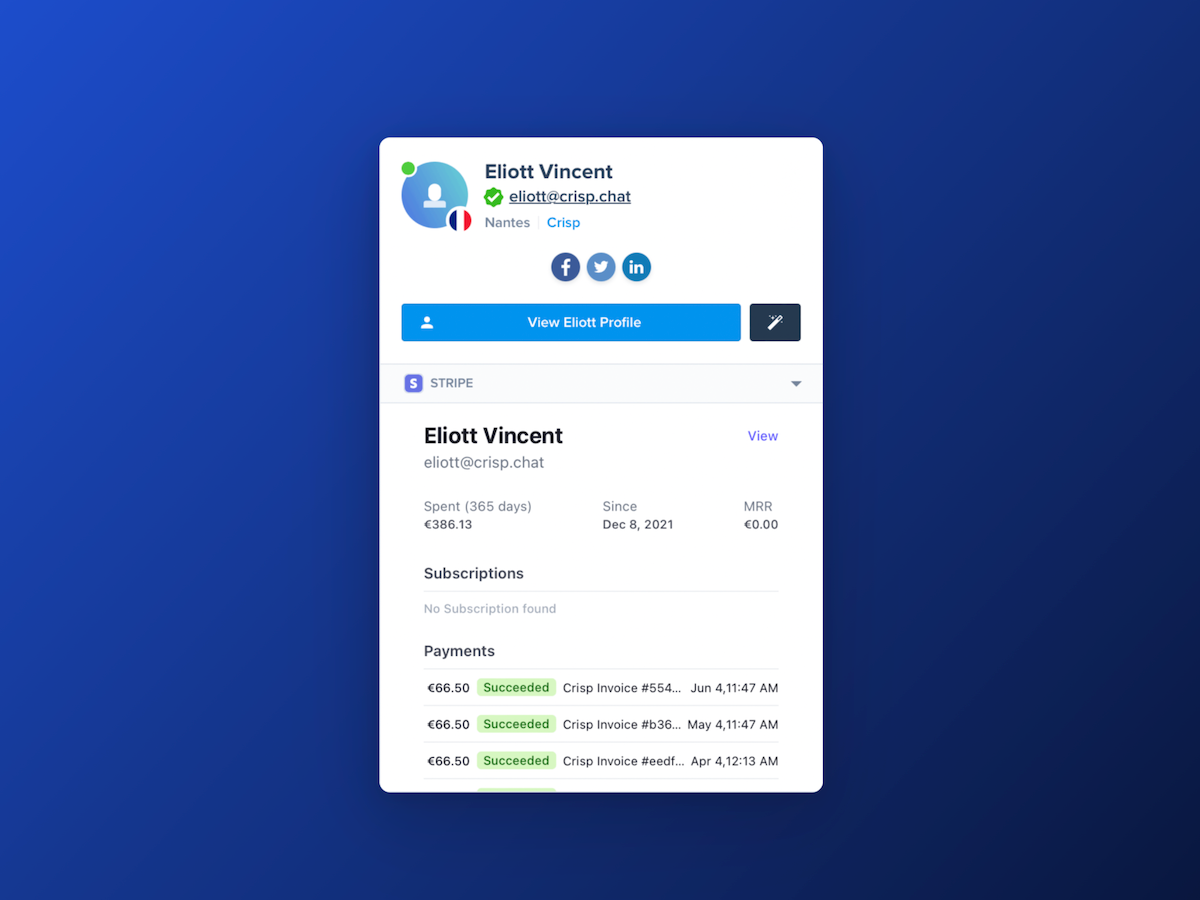 Connect Stripe to your Crisp Inbox →
Connect your phone call system to your Crisp inbox with our Aircall Integration 📞
Aircall cloud-based phone system has been deeply integrated into Crisp so you can handle phone calls straight from your shared inbox.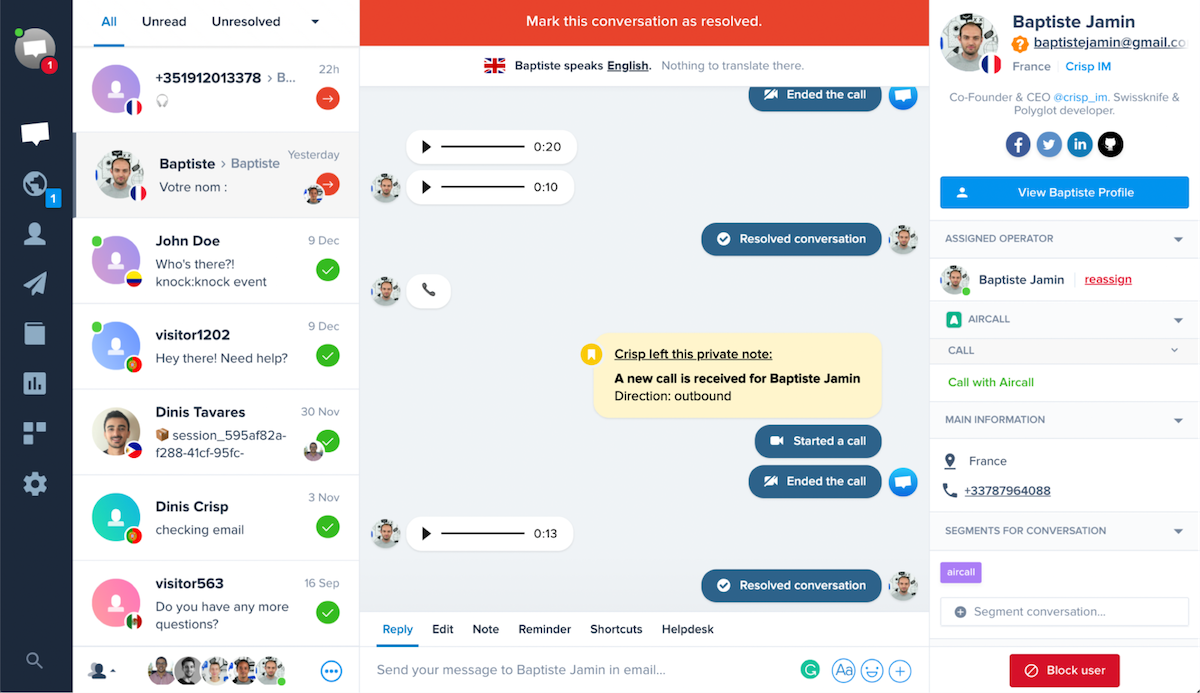 Connect Aircall to your Crisp Inbox →
Grab customer's details automatically from WHMCS Pro right into Crisp 👩‍❤️‍👨
We've been vibing with the WHMCS community for a long time, that's why we're super happy to introduce the new WHMCS pro plugin that has been developed by one of our community members. It contains a lot of great features to make your life easier.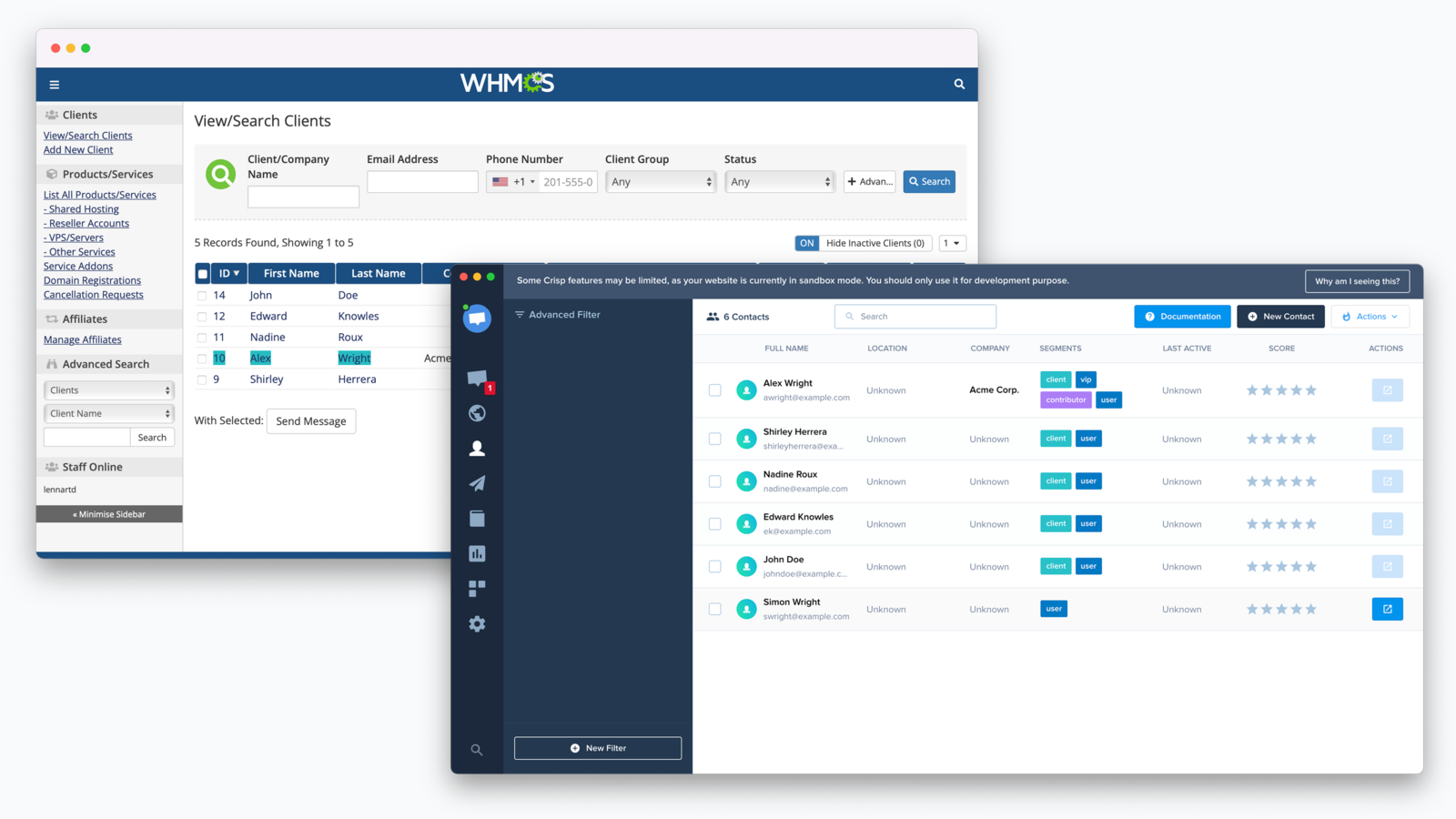 Connect WHMCS Pro to your Crisp Inbox →
Capture customer feedback within Crisp conversations with UserVitals  🎚
One of the leading feedback and product management tool has built an integration on our platform. Thanks to UserVitals, you can now select important insights from Crisp conversations and centralize them in your customer portal. Visualize existing customer feedback on each conversation and organize feedback from your Crisp inbox. Give it try, the plugin is free.
Connect UserVitals to your Crisp Inbox →
Bug fixes & improvements 💪🏼
Billing: you can now subscribe to higher limits for filters on conversations and contacts
Helpdesk: you can now insert tables in your helpdesk articles
Helpdesk: syntax coloring to code blocks in helpdesk articles is now possible
Inbox: anyone can forward emails to Crisp inbox
Inbox: a new notification system has been released, to get rid of our previous provider OneSignal
Shopify: a bug with order synchronization has been fixed
Helpdesk Updates 📚
How to add a live chat on Webflow? 📚
Webflow websites are getting more and more popular among the no code community. That's why we've created a tutorial that explains everything you need to know regarding Crisp and Webflow.
Follow a step by step guide to connect Crisp and Webflow →
How to add a live chat on Prestashop?
Prestashop is a cool open-source alternative to Shopify and a french company. With the release of V1.7, we updated our helpdesk articles alongside a video to help you build the best e-commerce customer service.
Follow a step by step guide to connect Crisp and Prestashop →
Push a conversion from an interaction on the chatbox to Google Ads using Google Tag Manager 🤑
This article explains how you can send Live chat interactions to Google Ads and mark it as a conversion in your Google Ads account. This tutorial is done with the help of Google Tag Manager (GTM).
Follow a step by step guide to connect Crisp and Google Ads →
Teasing next releases 💥
Native WhatsApp Integration
Android Mobile App
Chatbox and Helpdesk redesign
New text editor for inbox, helpdesk and campaigns