Why you should consider video chat for your business
Companies are now offering chat widget over their websites to bring real-time interactions to reality. Therefore, video chat for business, which allows users to start a video call straight from a live chat is starting to take off, here is why.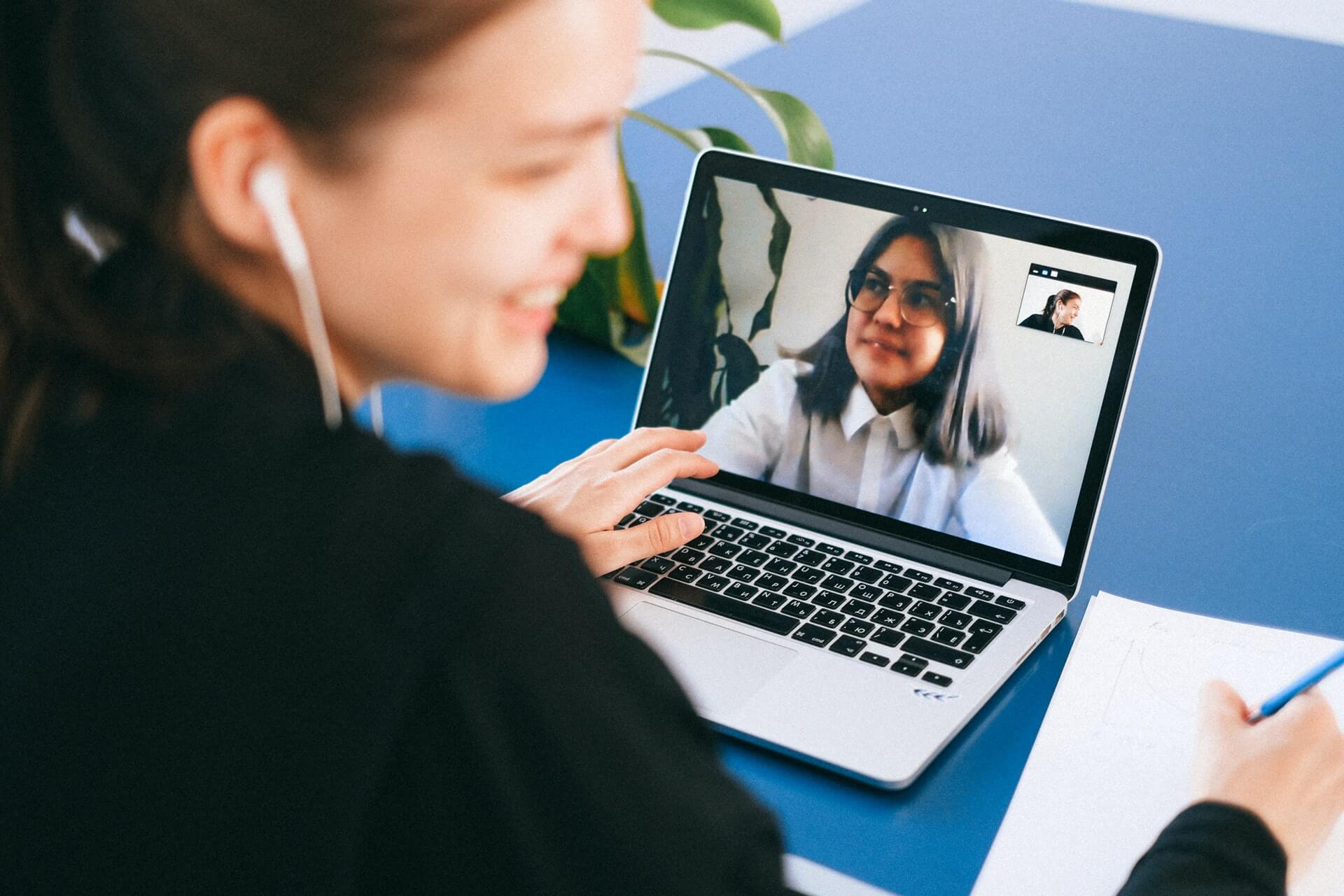 The rise of live chat for business purposes is becoming a norm. Companies are now offering chat widgets on their websites to bring real-time interactions to reality.
As stated by comm100, interesting statistics explain that chats that started with a chatbot earned a customer satisfaction score 7% higher than chats that started with a human.
https://www.comm100.com/resources/report/2020-live-chat-benchmark-report/
As chat widget is now a commodity, some underlying trends tend to influence how companies, and therefore customers, are handling their relationship.
One of them relates to video chat for business, which allows users to start a video call straight from a live chat.
As the video is eating the world, we're already seeing an impact on companies' behavior and especially on sales and support teams.
Teams have now the role to advise and guide users to what they want to do. It's not the good old sales guy doing the job anymore. It's all about helping and answering questions through a conversational experience.
Talking about conversational experience allows each business to craft personalized, more human interactions with their customers.
Here is why video chat is changing the game of sales and support behavior regarding those challenges and how it can impact positively the perception of your brand from a customer or lead perspective.
Humanize your brand
As customers' lifecycle is going more and more online, companies must take care of each interaction that relates to their own company.
Offering a live chat is great, but can somehow make your brand feel a bit robotic and dehumanize your image.
To fight this downside, video chat is a great tool to engage with users in real-time and show that there are humans on the other side of the screen, handling customers' requests.
It's simple, fast and efficient when trying to improve the customers' experience.
Start video selling in real-time
An old practice was to send pre-registered videos to leads or customers to assist them, whatever their position on the life cycle.
With video chat, you can now turn the power of instant, ultra-personalized conversational experience with leads and customers to guide them to the next step of the life cycle.
Whatever you're selling a product to Fortune 500 companies or that small company from the next corner of the street, engaging in real-time with your potential customer when they're the most available to discuss with you is a key touchpoint and can improve the perception and the trustworthiness of your brand.
Make customer support seamless
Video chat is a game-changer when talking about customer support for your business. Especially if you're targeting that who might not feel comfortable with a keyboard or the internet in general.
Using video chat software for your business will let your customer support team get in touch instantly with users that have problem to explain their issue.
Bonus: Being able to combine screen sharing and video chat is a must when supporting customers. It will let your customer share his screen so you can immediately see what's going on.
Now that you understand the power of video chat, it's time for you to offer a video experience to your leads and customers.