Kicking off social messaging for better customer service!
Messaging as a customer service channel is no longer the future, it's a must-have. Through social channels, customers can now get in touch with your company as they would chat with their friends.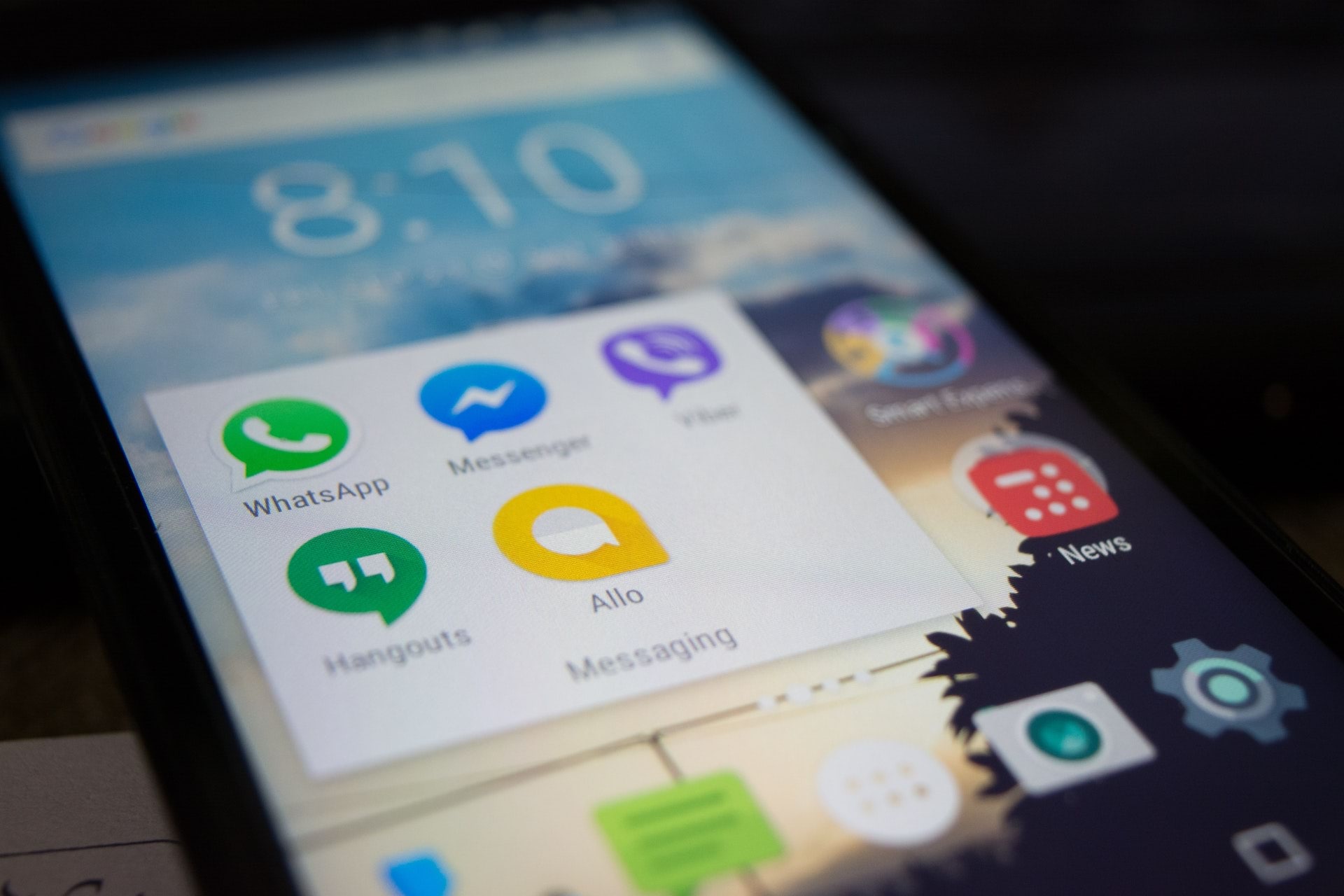 Messaging as a customer service channel is no longer the future, it's a must-have. Through social channels, customers can now get in touch with your company as they would chat with their friends.
Being able to listen and interact with your customers in ways customers prefer is way better than the traditional "Please call us".
Social messaging is an inner trend of social media customer service and we're going to explain how this trend is going to impact the way you deal with your customers.
This trend is rising as private conversations have overtaken public brand mentions since 2017!
Social messaging is definitely the trend to follow in 2020 is you want to scale your customer service to another level.
Here are the few things you'll get from reading this article:
A deep introduction to the main social messaging app on the market 🧐
The advantages of building a social messaging strategy 👩‍💻
The reasons you should combine live chat, emails & social messaging 🚀
Why social messaging is becoming trendy?
The answers are easy and following.
Facebook Messenger: With 1.3 billion monthly users and growing, and 8 Billion messages exchanged every month between consumers and businesses Messenger is at the forefront of digital customer care.
Twitter DMs: Although boasting only 335 million monthly users, Twitter encourages digital care with a variety of recent product launches: removing direct message character length, adding business profiles, and introducing the "Send a Private Message" button. All of these features promote private social messaging for customer service.
Apple Business Chat: There are more than 700 million iPhones currently in use worldwide. Although Apple's Business Chat feature was first launched in March 2018 giving iMessage users the option to contact and interact with businesses directly in the Messages app, it is a sleeping messaging giant. In BETA still, be sure to look for further developments coming in 2020.
WhatsApp: WhatsApp Business is one of the biggest messaging platforms in the world, with over 1.5 billion users. The quantity of messages sent daily is over 3x peak global SMS volume. In the UK, Europe, LATAM, and India, it completely dominates other methods of communication.
Line: Line is a Japan-based, cross-platform mobile messenger app with 217 million monthly active users worldwide. The service is operated by Line Corporation, a Japanese subsidiary of the South Korean internet search giant Naver Corporation. Created in response to the 2011 Tohoku earthquake, LINE was originally designed as an internet-based method of communication that did not have to rely on the then-damaged telecommunications infrastructure. Despite strong local mobile messenger competition LINE particularly dominates the mobile messaging market in its home country Japan with 54 million users as well as other regional markets such as Thailand and Indonesia.
Telegram: Telegram is a cloud-based instant messaging service, that allows users to send multimedia messages and make voice and video calls. It's core proposition value is to offer anonymity to every users.
Social messaging is becoming trendy because customers are using these apps and they want to get in touch with companies the easiest way.
And in your company, which of these channels are you using to chat with your customers or leads?
Why social messaging is an answer to better customer service?
As many social customers now prefer private conversations, the format has changed from mass venting sessions on social, to meaningful one-to-one engagements that in turn drive customer satisfaction and brand loyalty.
Messaging is particularly valuable for customer service teams, enabling them to provide consumers with a single, seamless experience across all their devices for the first time.
Unlike traditional web chat which lives only on a business's website, consumers can now chat with a business on both their website and social media channels (across the web, mobile, or tablet), and transition back and forth between them all seamlessly without losing the conversation's history and context.  With a modern social inbox, you could be able to build a facebook autoresponder that will also answer customers on other channels.
A social inbox combines full live-chat functionality with persistent identity and mobile notifications merging all of the best elements of the traditional digital care channels, purpose-built for the mobile era:
▶️ Real-time and Asynchronous: Consumers can switch between real-time, and non-real-time conversations, depending on the priority and severity of the case.
▶️ Persistent: Customers can leave and continue the conversation later at their convenience, returning to the same conversation thread.
▶️ Identity: Brands can easily link the incoming inquiry to a customer record and maintain that connection.
▶️ Device Agnostic: Consumers can move between devices seamlessly (i.e. a conversation can start on a desktop and end on mobile with ease).
All this can successfully enable brands to measure the strength of their customer relationships. Instead of striving for just "good" customer service, the bar has been raised; brands understand that because of the human, empathetic element of social, they now have to deliver exceptional digital customer care. Measuring CSAT (customer satisfaction) and NPS (Net Promoter Score) via social messaging channels, you'll be able to measure:
▶️Higher response rates: Brands can see 3x the response rate of traditional channels.
▶️Comparison: Brands have the ability to make a digital to traditional service comparison on customer satisfaction.
▶️ Actionable business insight: CSAT gives a clear customer feedback loop on potential service improvements.
PRO TIP: Branded short links in social messaging is now a best practice, as they're known to increase trust between your brand and your customers, as well as increase the deliverability rate (they're not at risk of being marked as spam) and the click-through rate. Marketers can create branded short links using platforms like Rebrandly, a great URL Shortener tool.
Combine social messaging with live chat or emails
Asynchronicity is one of the key factors that makes messaging so convenient and powerful.
Customers can start a conversation with brands, do something else more important and then pick up the same conversation right where they left off 30 minutes later.
Gone are the days of being 100% engaged in a webchat and nothing else.
Now you can order a coffee, talk to a friend, and have your service issue resolved all at the same time.
At the same time, the open rate of messages over social messaging apps is around 70%. Opposed to single digit open rates (on good days) for email communication.
Social messaging offers a unique opportunity for brands that are willing to embrace it as a scalable care channel.
However, while the 1:1 private nature of messaging is in some ways very similar to live-chat, there are a few key ways it is different and this has an impact on workflow, KPIs, and agent training.
You'll not acquire new customers organically over social apps
Social networks are now very low in terms of acquisition and your website is still the best way to get net new leads feeding your sales process.
On the other hand, customer service over social media is a great strategy. Combining sales support over the chat on your website and customer support over messaging app on social network is our bet for 2020!
All messaging app will not let you get users' data
If you step back, this is logic! Companies don't want their users' data slip through the crack while chatting. They want to be able to keep the control over their users' data.
For example, if you don't answer within 24 hours to a Facebook Messenger conversation, it will be considered as lost and it will disappear, if you're using a third-party tool such as a shared inbox.
Centralized inbox is also a 2022 trend!
Offering multiple channels could mean as many channels and tools to use. But that's not true anymore in 2020.
With the rise of shared inboxes, that gather multiple channels inside one social inbox, your team has the ability to answer all incoming messages from one tool.
Combining social messaging with a shared inbox is definitely your cost-killer as the most efficient action you'll take for your teams and customers for 2023!