Cobrowse like a boss to boost customer experience
You may have heard about cobrowsing and how to cobrowse with your website visitors and still, you need more information? Whatever the reasons, this simple guide will let you cobrowse like a boss with your customers and leads. The result? an incredible boost for your customers' experience.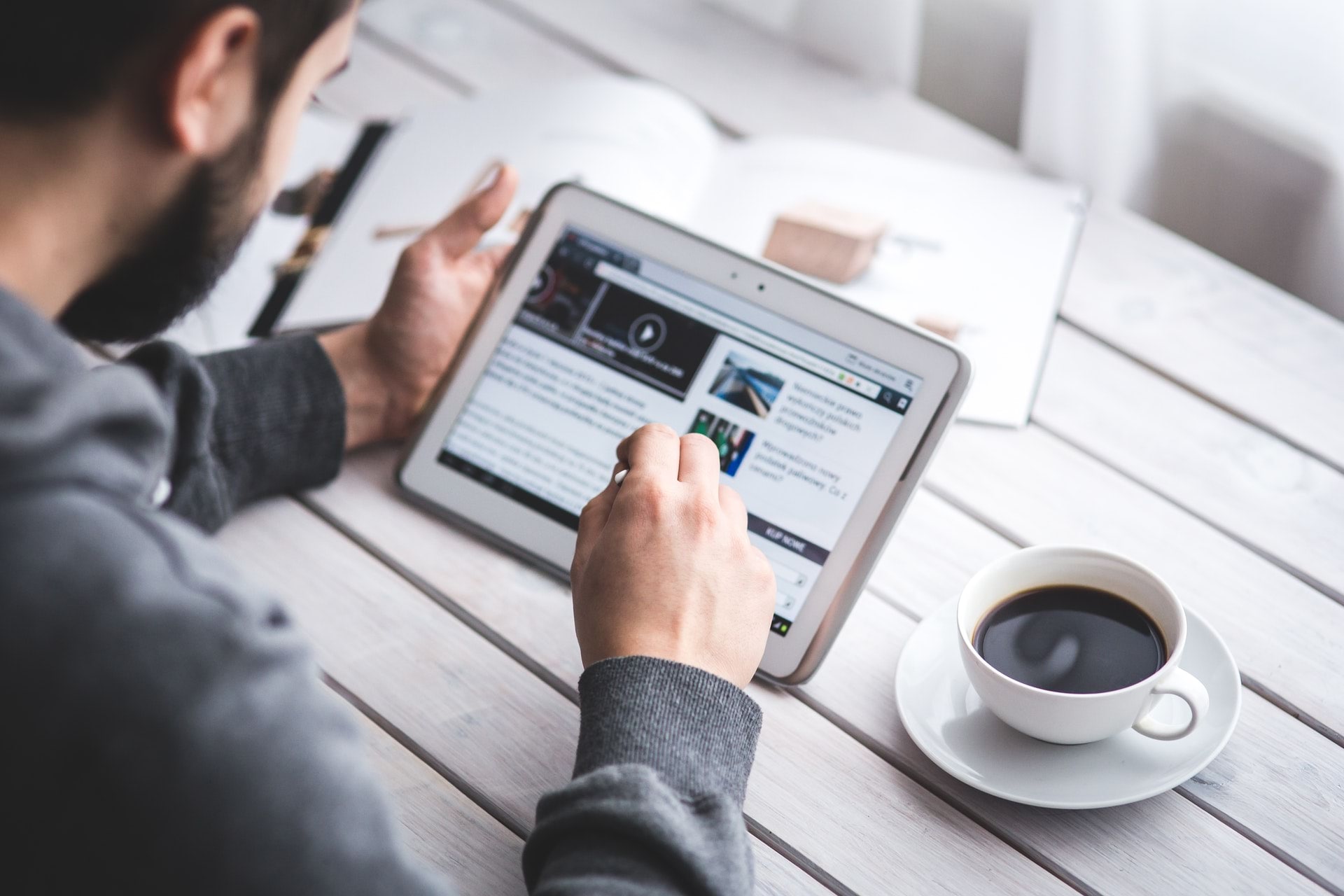 You may have head about cobrowsing and how to cobrowse with your website visitors and still, you need more information? Maybe you're looking for details on how it can benefit your business?
Whatever the reasons, this simple guide will let you cobrowse like a boss with your customers and leads. The result? an incredible boost for your customers' experience.
In this guide, you'll find details about:
A definition of the word "cobrowse"
Needed cases where cobrowsing is wanted
How cobrowse work?
What are the impacts of cobrowsing on your teams?
Top cobrowse features
What is cobrowse?
Co-browse (or "cobrowsing" as written on Wikipedia) is the shortened word for collaborative browsing. It refers to the joint navigation through the internet between two people or more accessing the same website.
Over the last few years, there has been an ongoing trend around cobrowsing. It came along with the growth of SaaS software on a worldwide level.
Nowadays, cobrowse software doesn't need to be installed anymore. Through browser connection, you can now cobrowse with websites' visitors and take control of the user screen without any additional plugins.
By combining real-time experience and human relationships through a web browser, companies are now able to bring customer support to another level.
As an interesting statistics, 78% of customers get satisfied with co-browsing to 47% for self-service support.
When should you start to cobrowse with your users?
Real-time customer support, improved by tools such as cobrowsing, enables brands to better understand customers. Where do they face problems? What affects their behavior?  Cobrowsing tools reveal things you'd have never understood without them.
By offering a way to see what your customers see (to cobrowse), it improves customer service and creates a richer experience.
A recent experience showed that shared browsing was key to increase customer satisfaction.
But what about the right moment to cobrowse?
Here are a few examples where cobrowsing is needed.
Customers starting to get tired going back and forth
By starting to co-browse at the right time, you can reduce the hassle of forever going back and forth because your team is not able to understand customers' problems.
Starting to co-browse at the right time will help you to stop waste your time trying to understand customers.
Co-browse helps you to start to show and see, not tell and ask.
For teams willing to start doing remote work
Remote work is becoming something normal among modern companies. With modern co-browsing tools such as Crisp, you can offer an instant support all over the world.
No matter your teams are located, they bring instant, realtime, support to your customers or leads that are in need.
Helps your leads reach their goal
Did you know that one of the main reason customers leave a website is due to website complexity?
Being able to help customers by guiding him towards the right section, category or page is a must-have and a killer feature!
It will make your sales process much easier and bring customers' experience to another level.
How does co-browse work?
Unlike screen-sharing, co-browsing doesn't mean sharing video stream. It's better because it avoids lag times and doesn't affect the experience.
A co-browse session is simply initiated by passing HTML code from user to operator.
At Crisp, we provide one of the most lightweight chat software as per an independent recent study.
As you can see over the previous link, some widgets are degrading the customers' experience. Therefore, the cobrowsing session can also be impacted.
When looking for the right tool, always remember to look for something light, convenient and designed for the end-user.
What benefits bring co-browse to your teams?
Starting a co-browsing session helps agents to see the exact problem customers are facing. On the other side, customers see exactly what operators are doing on their tabs.
To increase the level of trust, we offer the ability to see where the agents' cursor is taking the customer.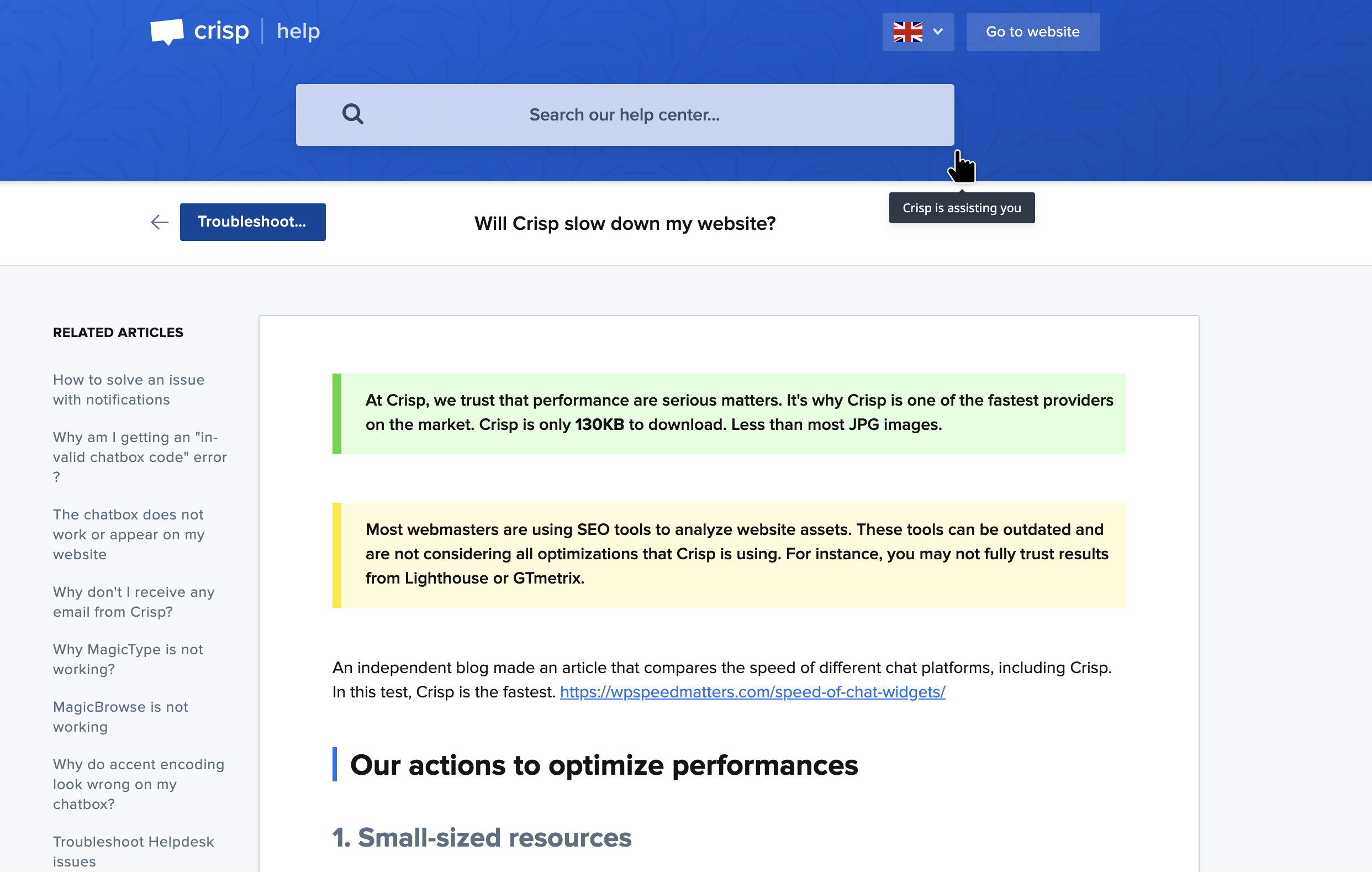 To get into the further benefits, here is a list that will let you better understand how it can help your teams:
Visualize Screen: Agents can access customers' screens in no time to assess what is going on.
Cobrowse: Browse your website/web app with your customers.
Co-Scroll: Scroll web pages and hover web elements in real-time.
Live Chat: Communicate in real-time while assessing customers' screen
Knowledge base: Send over articles from your knowledge base in no time thanks to a deep inbox integration
Share private note: while cobrowsing, you can share private notes with your team so they can assist you too.
Send auto reply messages: While co-browsing, you can use templated answers to send information in the most efficient way.
/!\ We always alert our users they should ask for the consent of their users before accessing their screens /!\
If you worried about sensitive data, here is an article that will help you to make them less sensitive:
Thanks to co-browse, your customer's experience is much smoother. Our main benefits include:
Tab Control: Cobrowsing only allows you to control the tab where Crisp is installed.
Restriction: You can totally disable co-browse option if you feel the need to.
Data Masking:  Dealing with sensitive data can be a pain, thanks to the link above, you can hide them.
Major cobrowse features you should use along cobrowsing
Despite the fact cobrowsing can be chosen as a standalone tool (which we do not advise), there are some core features you should look for when choosing the right cobrowsing software.
Integration: Seamless way to integrate the software to your brand experience
Ease of accessibility: Easily accessible over mobile & desktop
One-click integration: Quick and simple initiation
Omnichannel experience: Works well with live chat, video and voice chat
Security: Data transmitted through a cobrowse session is safe and secure
Customer onboarding: Easy product adoption through self-service content
So over this guide, you should now be able to master everything you need to know about a perfect cobrowsing experience.
If you do have a question, or want to know more about our cobrowsing software, feel free to get back to us using the chat!