Chatbot Builder: The ultimate guide for 2023.
Building a chatbot may seem like a tough, complicated and everlasting task that can discourage departments. That is wrong. From choosing the right platform to creating the right workflow that will save time for the entire company, we've created the ultimate article that will guide you.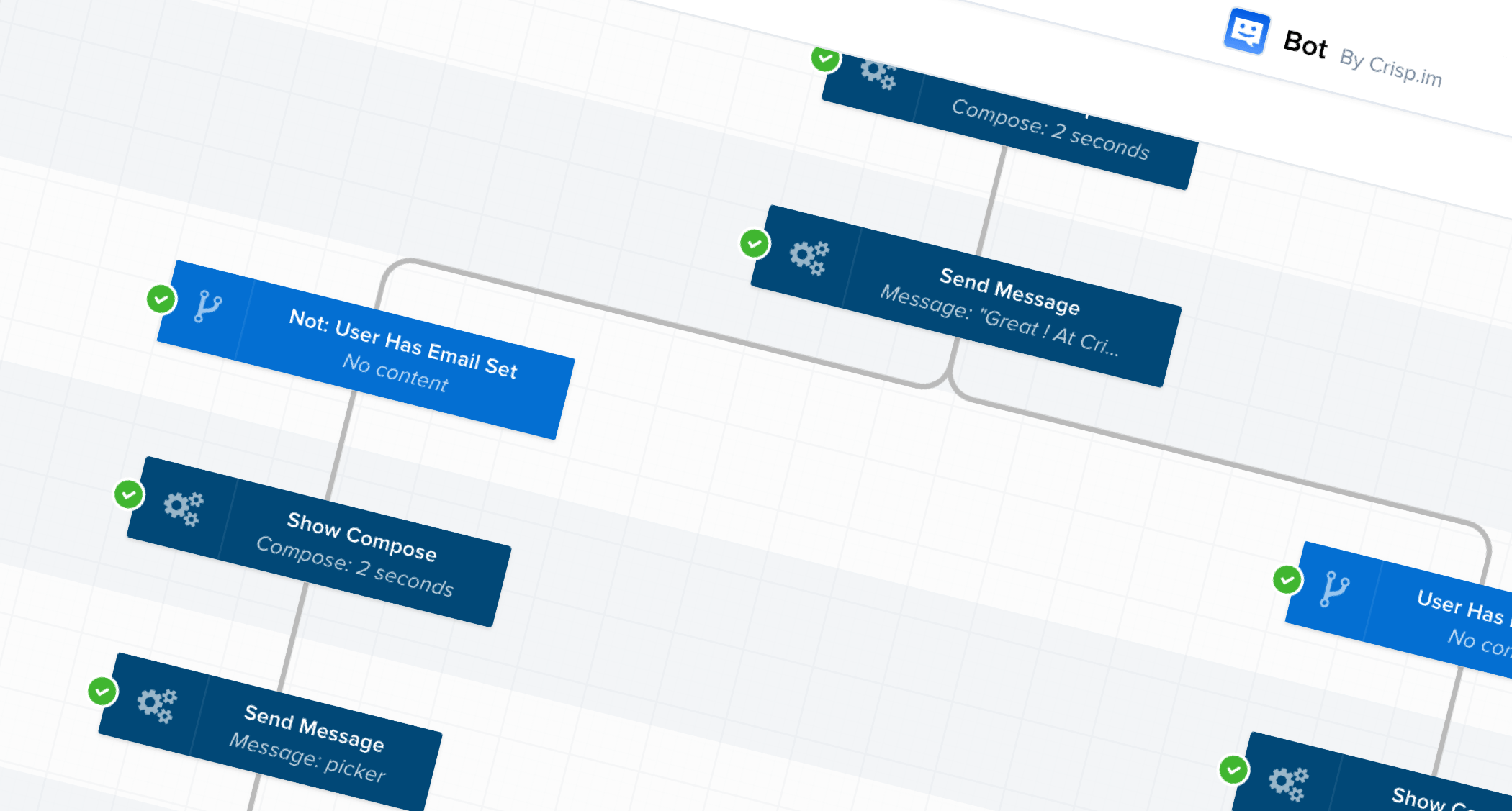 You've heard it multiple times: "Chatbots can help your business to grow".
To be honest, Chatbot is one of the hottest topics on internet at the moment.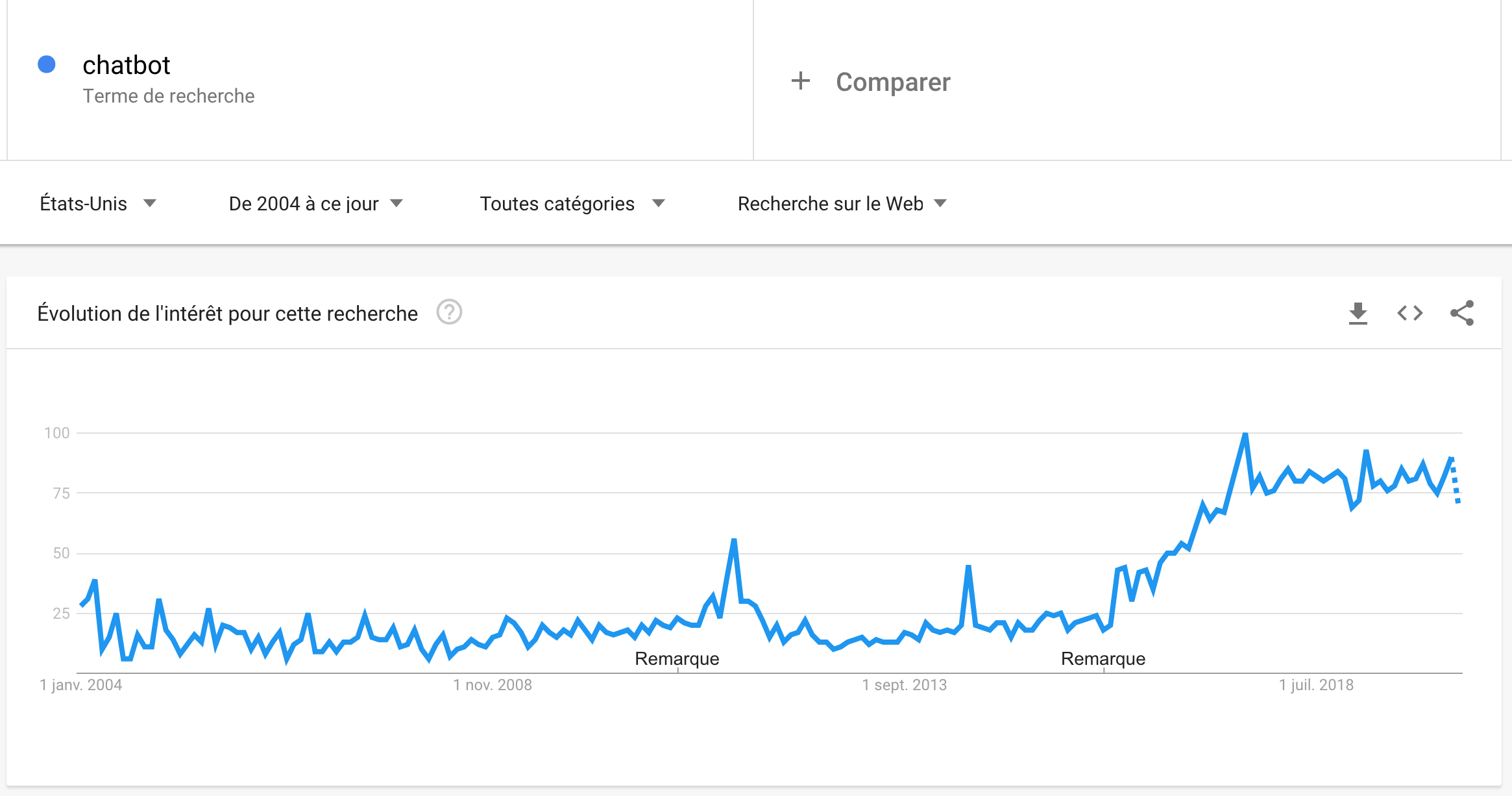 One of the main reason for this industry growth is the appearance of chatbot builder.
No-code builders allow anyone within a company to craft and design chatbot scenarios. Coding isn't a limitation anymore.
At first, building a chatbot may seem like a tough, complicated and everlasting task that can discourage departments. That is wrong.
From choosing the right platform to creating the right workflow that will save time for the entire company, this is a complex process.
But no worries, we got your back covered.
Over this article,  you'll get:
A clear definition of what a chatbot builder is
A guide to choosing the right chatbot builder for your company
The process to create the best chatbot experience for your leads and customers
Bonus steps: 5 chatbots scenario every company should have
What is a chatbot builder?
A chatbot builder is a tool for creating chatbots without any coding skills. There are two types of chatbot builders: Scripted chatbot builders and AI chatbot builders. their main benefits are that it allows you to create chatbots that can be integrated through your existing workflows.
A simple definition of what a scripted chatbot builder: it is a software that allows anyone, within the company, to craft automated chat workflows.
A simple definition of what an AI chatbot builder: it is a software that allows people with coding skills to craft an intelligent chatbot that would be trained through chatting with customers or leads.
AI chatbot vs scripted chatbot
At the moment, there are two different sorts of chatbot builder: AI chatbots that can be integrated through NLP solutions such as DialogFlow will require specific coding skills or scripted solutions that will only require a decent imagination to build the perfect workflow.
Scripted Chatbot
A scripted chatbot, also known as a "structured chatbot" operates the way it has been built. This means scripted chatbot will an pre-defined answers and technical capabilities that can be applied to specific solutions.
These solutions are mostly used for customer support or over messaging platforms as users are not expecting to interact a lot with bots.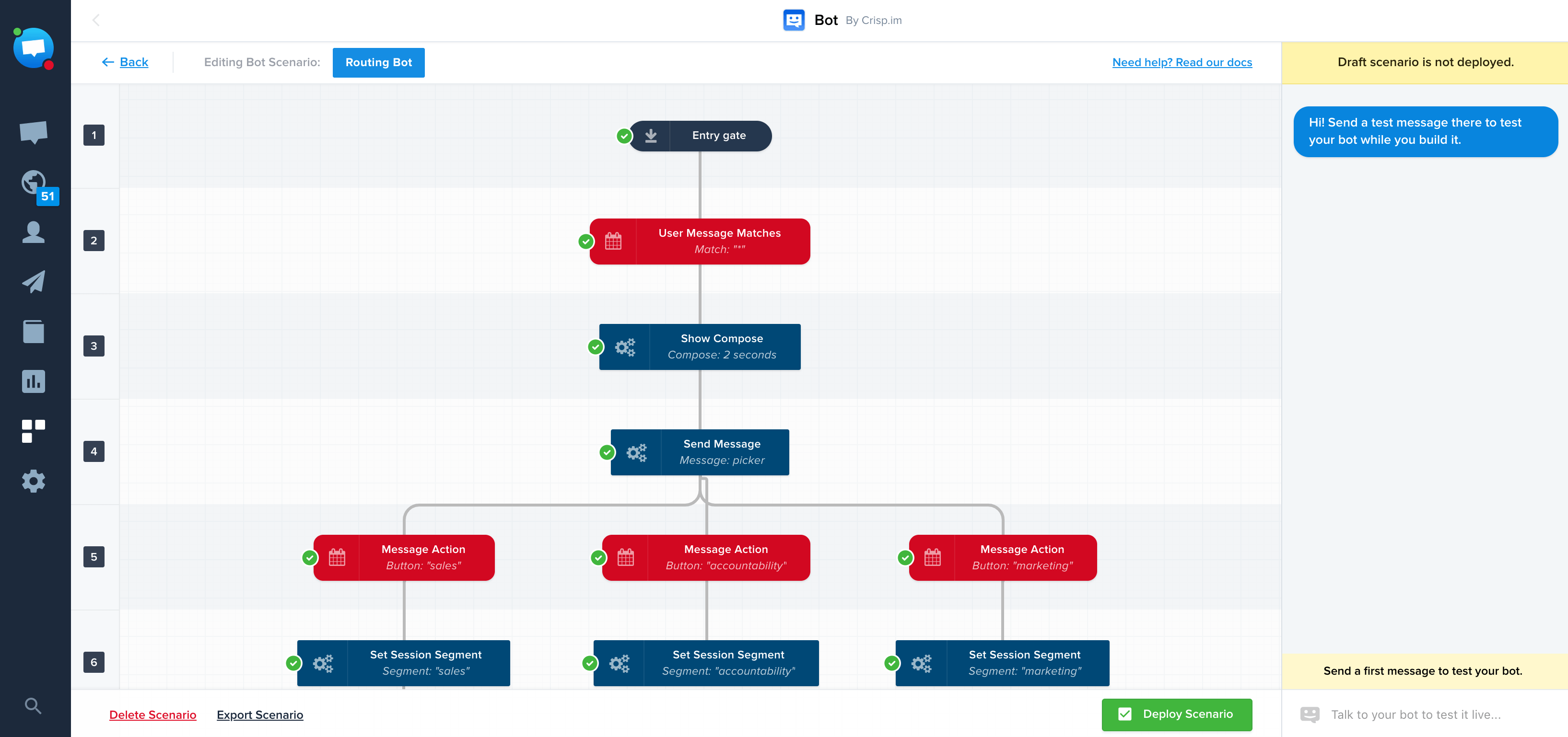 AI Chatbot
These AI-powered chatbots are programmed to be much more dynamic and intelligent than scripted chatbots. Natural Language Processing or NLP-based chatbot platforms are designed to be machine-learning bots that will understand the requirements of the user even if their queries are not-so-specific.
These solutions are mostly used for advanced interactions and are not set as standard in the market.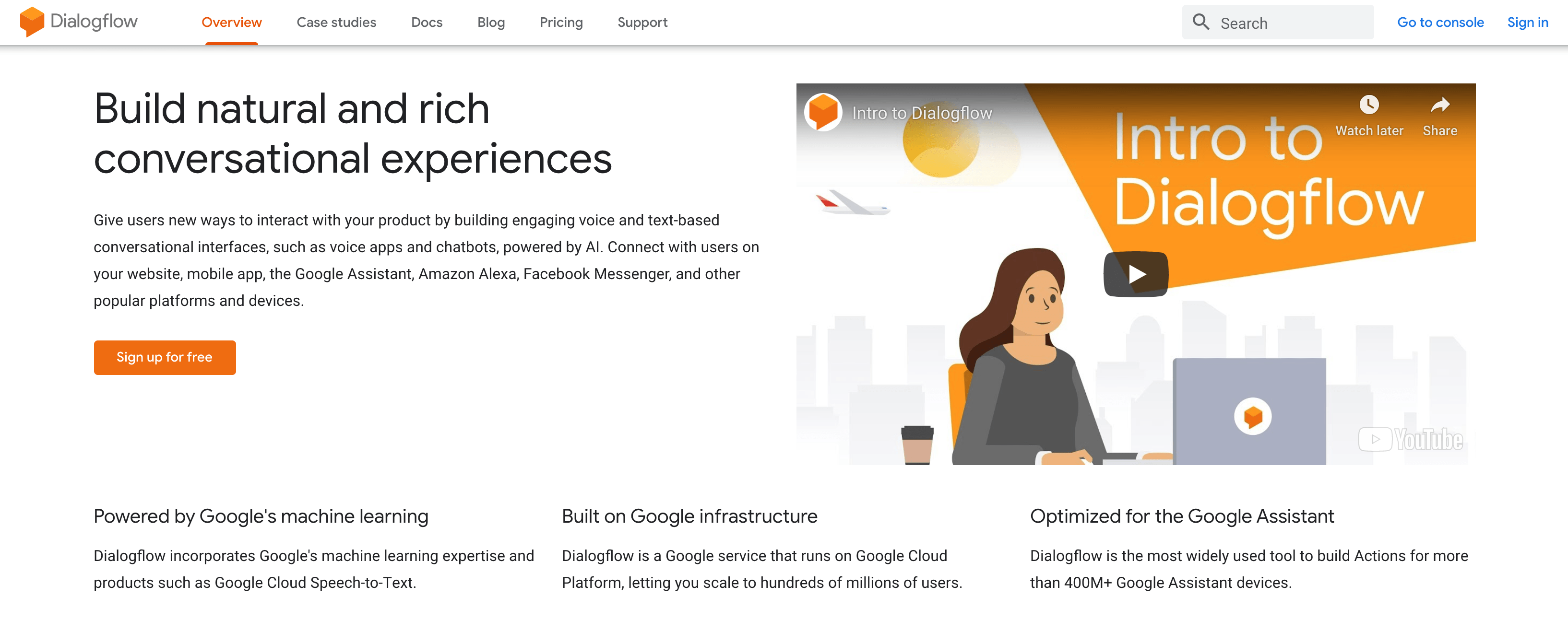 Alongside this explosive trend, comes a natural effect: the rise of chatbot builder software that helps companies to craft solutions without any coding skills.
As that software have all its specificity, there is a need for each company to get the right chatbot builder. Because it can be tough to choose the right one, we created a process that will let you choose the no-code chatbot builder that suits best your needs.
How to choose the best chatbot builder?
A chatbot builder platform is a virtual environment with tools and support that is used to develop and deploy chatbots for a company or an association or any organization over the web. Each company may or may not have the capabilities and resources to own a chatbot builder platform. Before the advent of chatbot platforms, bots were difficult to build and required sophisticated toolsets.
Nowadays, lots of software offer the possibilities to enjoy a chatbot builder for ridiculous prices.
While we have created this quick guide that will help you choose the chatbot builder that fits the most with your business, some criteria might not be relevant for each company. It's up to you to decide.
We've also created a framework that will let you share the result of your analysis inside your company.
What kind of chatbots are supported?
As mentioned earlier in this article, there are two types of chatbots: NLP chatbots and scripted chatbots.
Does the solution you're looking for is offering both? Think about the future, at the moment, you may only wish to have a scripted chatbot available, able to answer simple customers' questions.
What about tomorrow? The solution you're going to choose needs to be evolutive. Therefore, it must have the ability to craft scripted and AI chatbots, inside the same tools.
Requirement 🎯 : Chatbot type
Can I integrate the chatbot on multiple social platforms?
Most chatbots are used in high-traffic social media websites. This makes social media integrations a mandate while looking for a good chatbot builder. Most chatbots hit the market via a social media platform. We are not just referring to social media platforms like Facebook or Twitter. You should also be willing to access social messaging app such as Messenger, WhatsApp, Line or Telegram within the same chatbot builder.
Apart from building a loyalty base across social media channels and better supporting existing customer or leads,  chatbot can also be a big time saver.
Requirement 🎯 : Social media integrations
How the chatbot can learn through conversations?
With the application of machine learning, it is important to understand how will a chatbot learn about conversational experiences. Progressively, what is the knowledge base that it will depend on to learn from and respond to the users? The knowledge base should be an encyclopedia of the context that you are working on.
Typically, you will look for a platform that will allow your chatbot to build dynamically on its efficiencies. One of the most important aspects is to be able to ingest knowledge from your companies corpus in the form of chat logs, emails, knowledge bases, CRM data, and documents. A chatbot should be able to quickly learn the user's conversation and provide an apt response using the library of relevant enterprise information.
Another options would the ability to connect the chatbot to a 3rd party platform such as wit.ai or DialogFlow set the learning process on the behalf of these platforms.
Requirement 🎯 : NLP Processors available
What are the APIs available?
Going further in the NLP chatbot builder, you have to know what the APIs offered by the chatbot platform.
Depending on the solution, you'll find different APIs that will fit your company.
For example, at Crisp, we offer 5 different APIs to let you build an NLP chatbot.
We built Crisp REST API libraries so that connecting to Crisp is handy for you. Find a library for your programming language:
Requirement 🎯 : APIs available
What are the requirements to build my first scenario?
As stated, building a chatbot can be scary, complex, and very long. That's why you have to look for a solution that allows starting your first scenario with no hassle. A self-service solution might be the easiest way to build your first scenario and iterate upon it.
Look for your solution as a tool that would let anyone in the company be able to start a scenario.
Requirement 🎯 : No-code chatbot builder
What departments can take advantage of this tool?
Some chatbot software only offer the ability to create a particular chatbot such as a lead generation chatbot or routing bot and can't fit exactly with every business.
You should ask yourself: "does that solution fit with every needs my company could have using this tool?"
If the answer is: "everything", then this might be a good point for the solution!
Requirement 🎯 : Simple creation process
How can I store the interactions generated by the chatbot?
Building a chatbot will generate tons of automated interactions that have to be stored and noticed. From the origin of the contact to the topic and the outcome of the conversation, humans have to be aware of the data generated through the automated process.
That's why a chatbot has to be integrated at the highest level inside the company and be connected with tools such as the knowledge base, user profile, the team inbox, or your CRM.
Requirement 🎯 : Levels of integrations
How much does it cost to build my chatbot?
This question is one of the toughest to answer because it depends on the nature of your chatbot. Are you going to create a scripted chatbot or an NLP chatbot? Do you have the resources available in your company or are going to call for an agency to build your chatbot? All those answers have to be faced when defining the cost of the action because it could be a big pain for your chatbot creation process.
For example, at Crisp, we provide a chatbot, that also comes with other multiple features for 95$ / mo so it's not a standalone tool but rather a global solution for better customer support.
The market is not quite like us as many actors are billing per user or based on usage. It really depends so we will not be able to answer specifically this question.
Requirement 🎯 : Billing model
How to create a chatbot with a builder?
At first, we're deep lovers of chatbot builders but you can also start to create your chatbot from scratch using APIs. It's up to you!
We'll guide you through the different steps you should take to build the best chatbot.
Screening your scripted chatbot
It's always a good idea to step back from the idea and think about the process you want to take your leads or customers through.
We advise you to use draw.io which is an excellent tool for mind mapping and workflows.
Writing the chatbot copy
Once you've done the screening, think about the tone of your chatbot. Would it be boring and simple or funny and complex? It's up to you. Make sure to make it fit with your brand identity.
Here, we advise you to add emojis to your interactions, you can check them all over getemoji.com.
And don't forget to make it more human-like: Introduce yourself, say hello and goodbye and give him a personality so humans can be closer to your chatbot.
Taking profit from webhooks
Webhooks are one way that apps can send automated messages or information to other apps. Through your chatbot scenario, you can trigger specific actions based on users' interactions.
Don't forget to use the chatbot as a tool to improve the customer experience.
No coding skills available? No worries, you still can use tools such as Zapier, Integromat ou IFTTT.
5 chatbot examples your company should have
Going alongside the chatbot trend, we can see the most efficient chatbot scenario. Those can have a big impact on your growth and therefore, help your business to better perform.
Here is a list of chatbot examples your company should have.
Routing bot
As stated before, a chatbot shouldn't be seen as a standalone tool but rather included in a global strategy that aims at scaling customer relationships.
First of all, a chatbot is made to handle conversations automatically,  and redirect them toward the right rep to save time, for both the customer and the agent.
By qualifying and sending the conversation to the right team, you make sure you offer the best customer experience.
Lead generation bot
We all need to have some rest and to cut off the work sometime to feel better and be more efficient the next day. However, you are missing leads as you're not able to display a chatbox.
With a lead generation chatbot, you're always online, 24/7, answering questions for leads and customers.
You can configure them based on hours, days, and support availabilities to whatever the timing, your bot is able to answer your questions.
Marketing automation bot
A chatbot is even more than a conversational assistant, it can also be seen as a tool to trigger marketing scenarios. Forget about good old forms. Chatbots are the new forms and will let you get user data in a funny way, so your customers won't be bored with that experience anymore.
More than deleting forms, you can also start automated email scenarios that will feed your leads or customer, based on their interactions.
Book a meeting bot
Pre-sales process can be slow and cost a lot for companies. Automating this vital step of the lifecycle can be a huge asset to your company.
Combining a chatbot with the ability to book a meeting with the right reps, straight in the chatbox, will mean a lot in terms of customer experience.
Pricing page bot
One of the most important pages for your business is the pricing page (if you're a SaaS). Building a chatbot that would answer pricing-related questions on this page is a key step to success.
We hope this has been interesting for you and your company. If you wish to know more about chatbot builders, feel free to get in touch with us using our chat!