Multichannel Customer Service: 9 tips for Support, Sales & Marketing teams.
Multichannel Customer Service simply means that there's more than one way for customers or leads to reach out to you for support or questions. Discover how to run great customer service.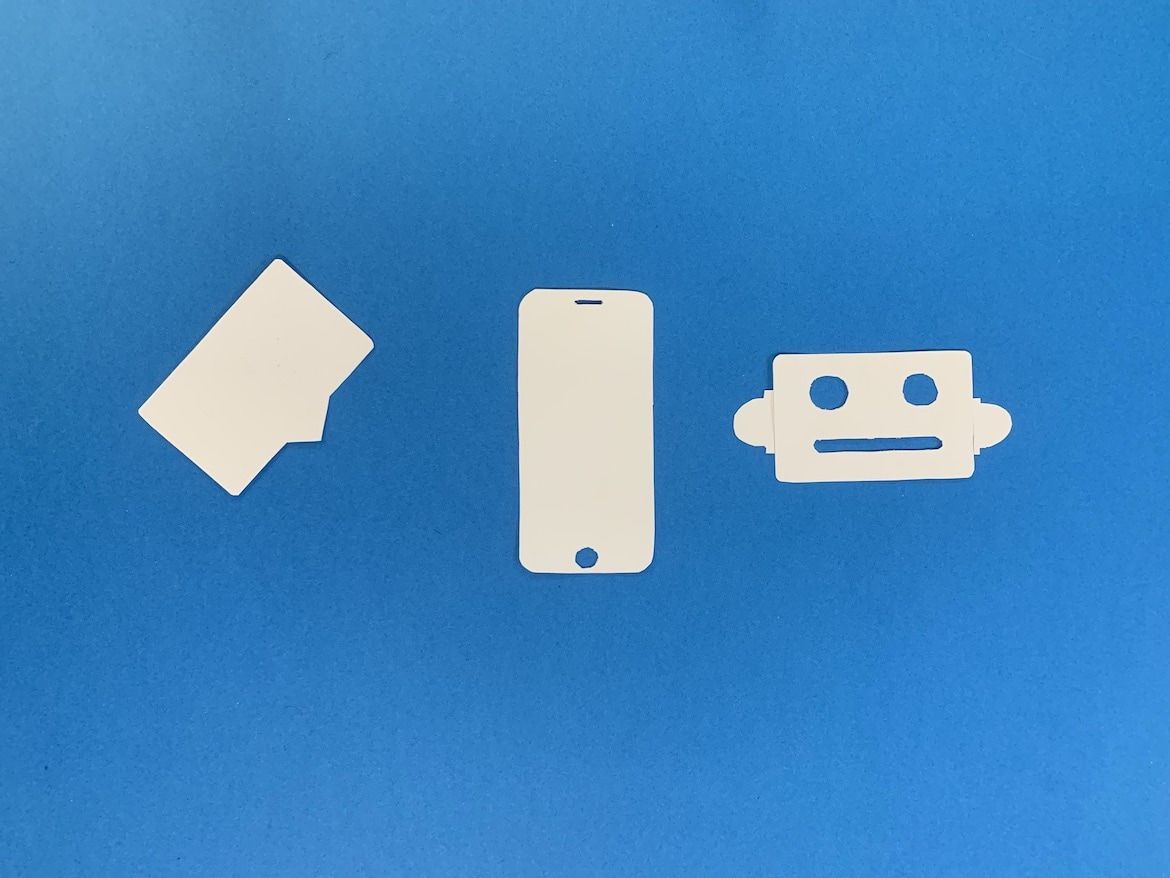 Today your door is always open, and both you and your customers can decide how and when they want to have a conversation. Multi-channel Customer Service simply means that there's more than one way for customers or leads to reach out to you for support or questions—by phone, email, live chat, social media, or self-service options such as knowledge bases and online communities or forums and so much more.
In fact, your customers and leads don't look at the effort you are putting to respond on every channel, they just want you to be easily reached. That's a fact, they now want to be able to connect with a business on the channel they choose. Beyond that, they want an incredible, fast, qualitative experience to fulfill their needs, no matter how they reach you.
This is all about providing a seamless experience, regardless of which channel they choose to communicate with your brand.
It's vital for every employee within a company to be the closest to the customer.
Closest means being able to understand problems and solving issues. Marketers and Sales have to learn and watch customers dealing with their every day's trouble.
It's more than likely that you already provide tons of channels were your customers or leads can reach you through but the questions are :
Are you covering the right channels?
Which channel is the most effective from your side?
What's the right channel to support?
How many interactions does it generates?
If you're already asking yourself these questions, this is great because we'll try to cover these ones through the article.
As there are many alternatives on the market the right now, there is no other option than standing out on the scene. Check out how we compete as a great alternative to intercom
Multiple communication channels for a better customer experience
As there is plenty of communication channel, the first question is how can we choose the best channel to offer the best customer experience.
Here is a 3 steps methodology to help you make the right choices
Look at statistics and benchmarks around the web
live chat has the highest satisfaction levels for any customer service channel, with 73%, compared with 61% for email and 44% for phone.
Why do online retailer need a live chat
2. Look at your own statistics
Look for your magic number: where does your customer contact you from? How many interactions does it generates? Does your lead come from the same channel? Is there a channel where your conversion rate is better?
3. Ask your customers !
What a better way to understand their need than having a 1 to 1 with a bunch of them? You should start now by asking this question: Which channel would you like us to answer to?
An easy way to get feedback? Use Hotjar. It helps you to build polls instantly, within your website, for free.
By doing this research, you'll be able to get metrics about the path you have to follow. Now that you know which channel you have to support, here are a few takeaways to help you understand why you should centralize and unify your sales, marketing and support communication.
How to start with Multichannel Customer Service efficiently ?
Here are a few tips you should follow to optimize your Multichannel Customer Service
Connect your different communications channels to the same interface.
As we said previously, communication channels are growing fast and messaging is becoming a thing. Users want to be answered quickly.
In order to get better at First Response Time (Which is one key metrics to measure your customer service efficiency), you should connect all your social networks, generic emails (support@acme.com or marketing@acme.com), Live Chat and any other messaging apps that you are using to the same back-office.
It will benefit your team in many ways:
Better Average Response Time: you can respond in a wink
Better Customer Request Knowledge: you are closer to your customers
Better Customer Follow-up: you can access the data everytime & everywhere
Better availability: you don't need to switch from every software
In fact, it's a huge opportunity for everyone within your company: Support, Sales & Marketing.
Tag every conversations to get context
Contextualizing messages is one of the most powerful thing you can do in order to scale customer service. Because you are a multi-channel company, you have questions coming from different sides.
For example, automatically tag a conversation that has started from Facebook Messenger with the tag "Facebook Messenger".
Tagging these conversations will help you in many ways :
Improve answers from your customer service as they have a better knowledge of whom they are talking with
Get data (type, frequency, effectiveness) about frequents questions regarding channels
Automate operators assignment based on segments.
Here is a list of segments that you could use to tag your conversations regarding your business :
Leads
Facebook
Twitter
Demo
Repeat-buyer
Feature_req
Opportunity
Trial-14
Trial-30
Be available 24/7/365
Conversational marketing is becoming a great thing and thanks to technology, you can now build incredible customer experience, even if your teams are still asleep.
In a global world, you can have customers coming to your website at every hours of the day. In order to not miss these opportunities, you have to build chatbots.
Chatbots can be extremely helpful in many cases :
Give information that is hard to find
Help website visitors
Enhance conversational experience (No more lead gen form !)
24 hours service
Instant Answers
Friendliness and approachability
Offer incredible mobile support experience
Today's market prioritizes accessibility of companies, and mobile phones are among the most popular easy-access media.
87% customers actually use mobile devices to make purchases and often complain that customer service via mobile is unsatisfactory.
So if you run a business in without paying attention to your mobile traffic you'll get in trouble very rapidly within the next years ...
Here is what you can do to control everything is fine :
Ensure all your content is available and readable on mobile
Make it easy for both desktop and mobile user to reach you
Control mobile customer support request Vs desktop
Create drip campaigns
Email is not dead, bad emails are pretty much dead but good email are still alive and very effective. That is a fact !
Drip campaigns are a powerful tool to follow-up automatically on users interactions. When a user is doing key actions within your product or your software, you need to great him with a clear and simple message.
Doing this at scale is complex for every teams. Thanks to specific events that trigger on users interactions, you can automate some part of your customer relationship.
Here is a list of drip campaigns you can use :
Welcome emails
Transactional emails
Let customers join you with SMS
SMS has became a thing in business relationship : It's fast and reliable as you're pretty sure that it'll be read (unlike emails).
97% of sms are read !
SMS review of the year for 2018
From placing orders, to asking questions or simply send reminders, SMS is versatile and can adapt to pretty much every use case.
Setting SMS for your customer support will help you create a fast lane customer support that should increase first response time and customer satisfaction.
This is especially true if you are targeting millennials because they're the most enthusiastic about using text & voice mail for customer relationship.
Multichannel Customer Service 101
Multichannel Customer Service for Support Team
Build Canned Responses for each channel
Automate feature request thanks to Zapier
Create auto-responder following frequently asked question and unavailability
Let chatbots take the lead when your team is not available
Multichannel Customer Service for Sales Team
Let Chatbot book meeting within your calendar
Answer all your email from the shared inbox
Tag your conversations with appropriate details (demo, opportunity ...)
Insert links in emails to start live chat conversations with a sales rep
Multichannel Customer Service for Marketing Team
Replace all capture form with chatbots
Answer all your email from the shared inbox
Personalize your onboarding through drip campaigns
At Crisp, we've built a multichannel customer service software that lets you delight your customers with the ability to aggregate many communication channels to help your business offer a better customer experience.