February 2023 - Crisp Product Update
Willing to see what the Crisp team has worked on this month? Check it out here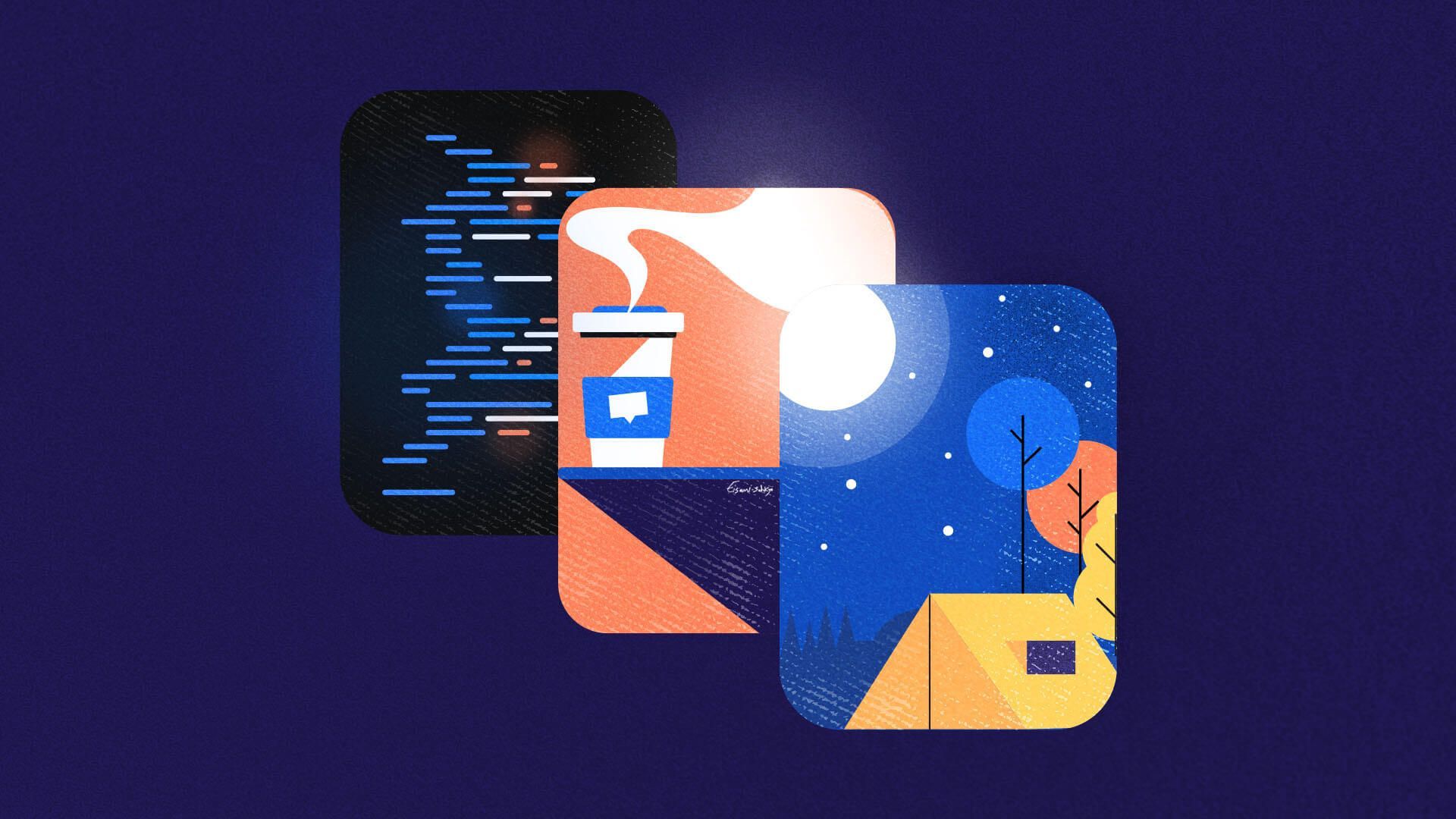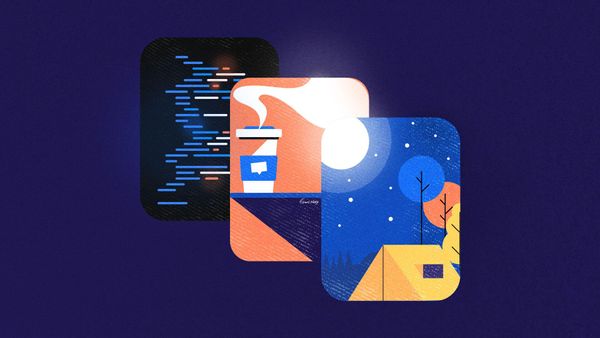 New Features
A new Crisp Status & Helpdesk UI has been released
For the past years, Crisp Helpdesk stayed untouched. Alongside our widget UI update, we felt our helpdesk needed a fresh look. It's been live for a month now and we would love your feedback about that new design. Anything you'd like to see?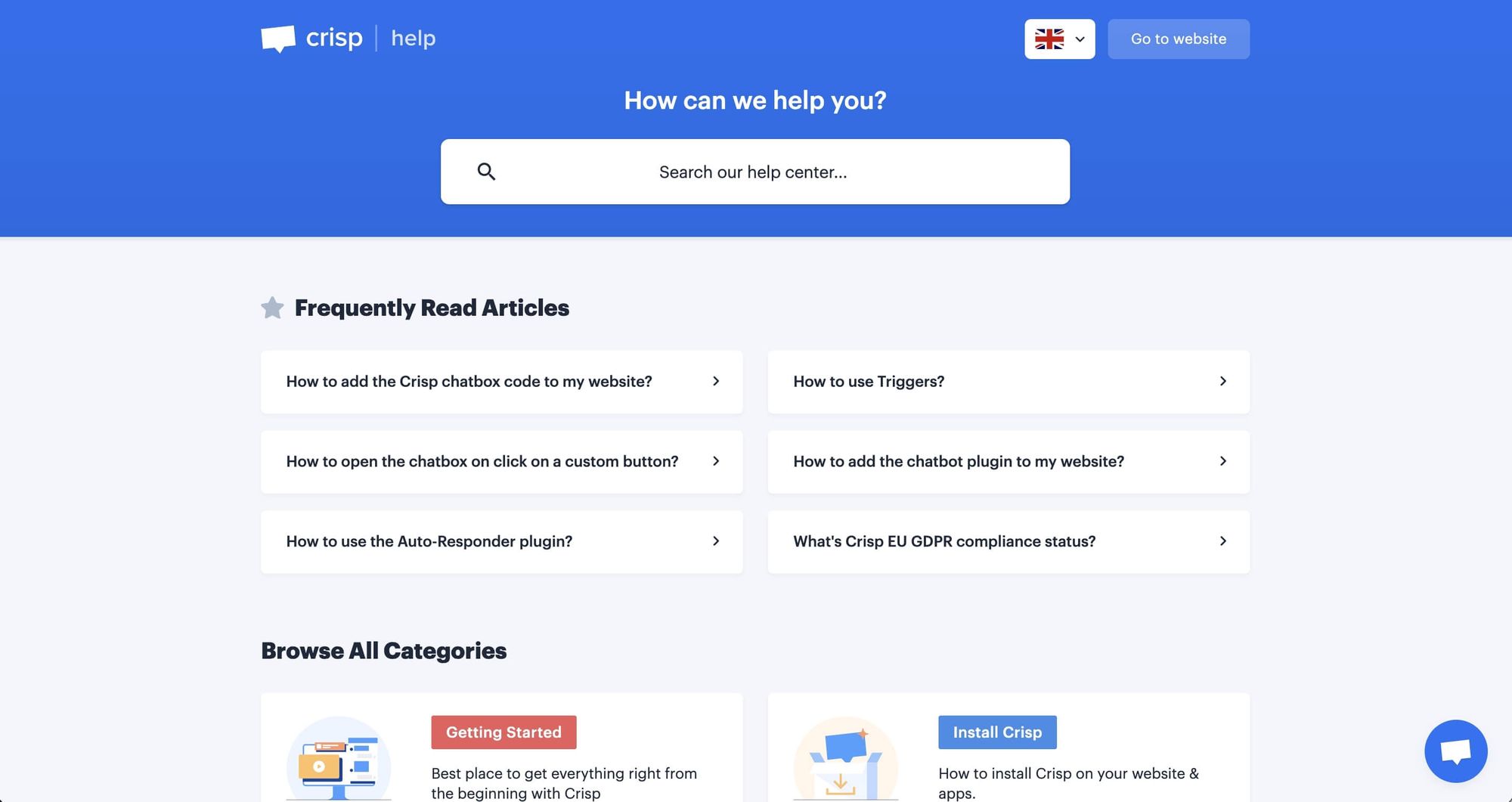 A new Android mobile app has been released
We know you've been waiting for this update for a long time but it's finally here! Our brand new Android mobile app has been released.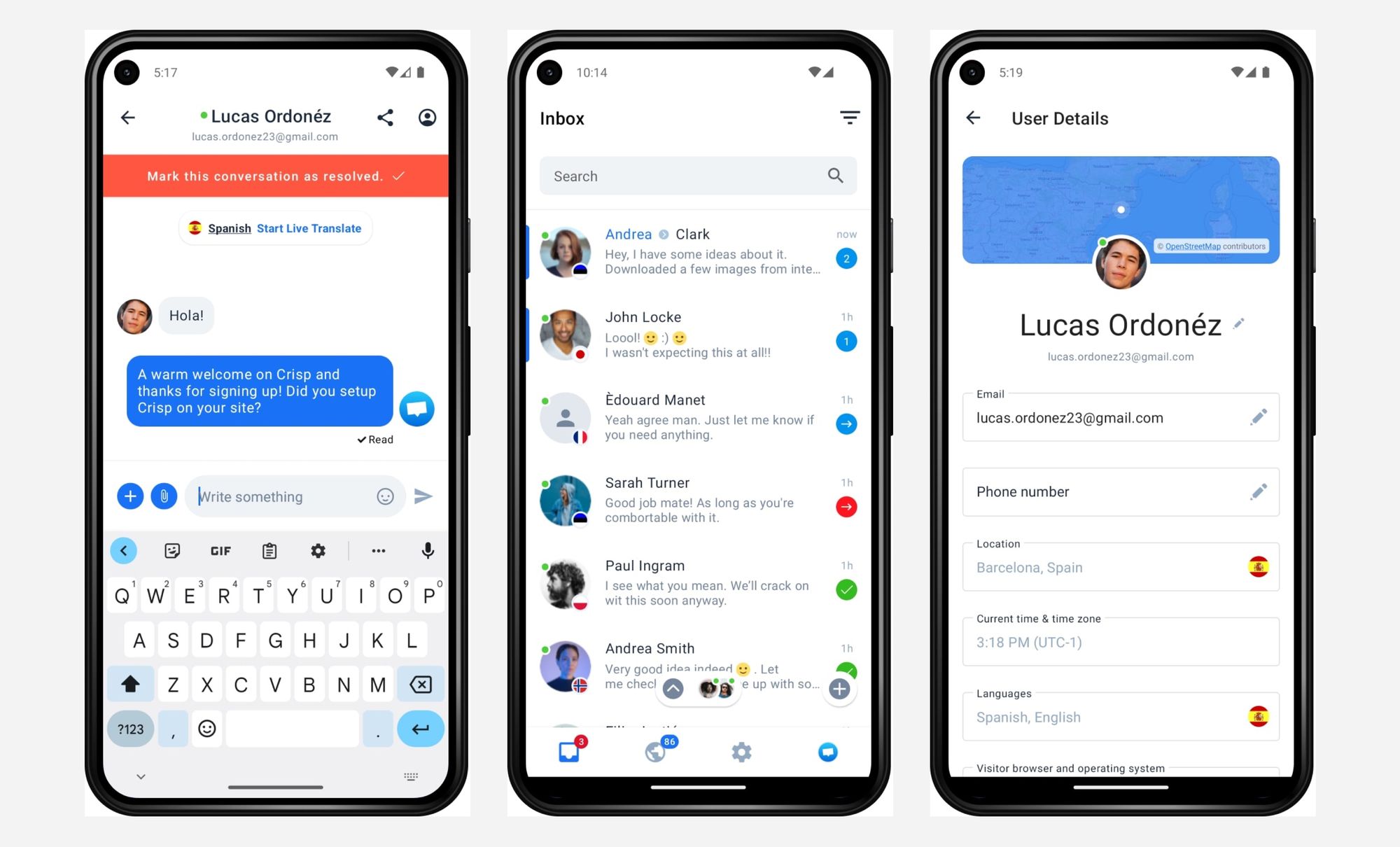 Download Crisp Mobile App for Android →
View all files related to a conversation
Uploading and sharing files with customers is super important for a large part of our user base. However, it was hard to browse through files shared in a conversation. Thanks to this feature, we made it easier for agents to find files that have been shared in the past.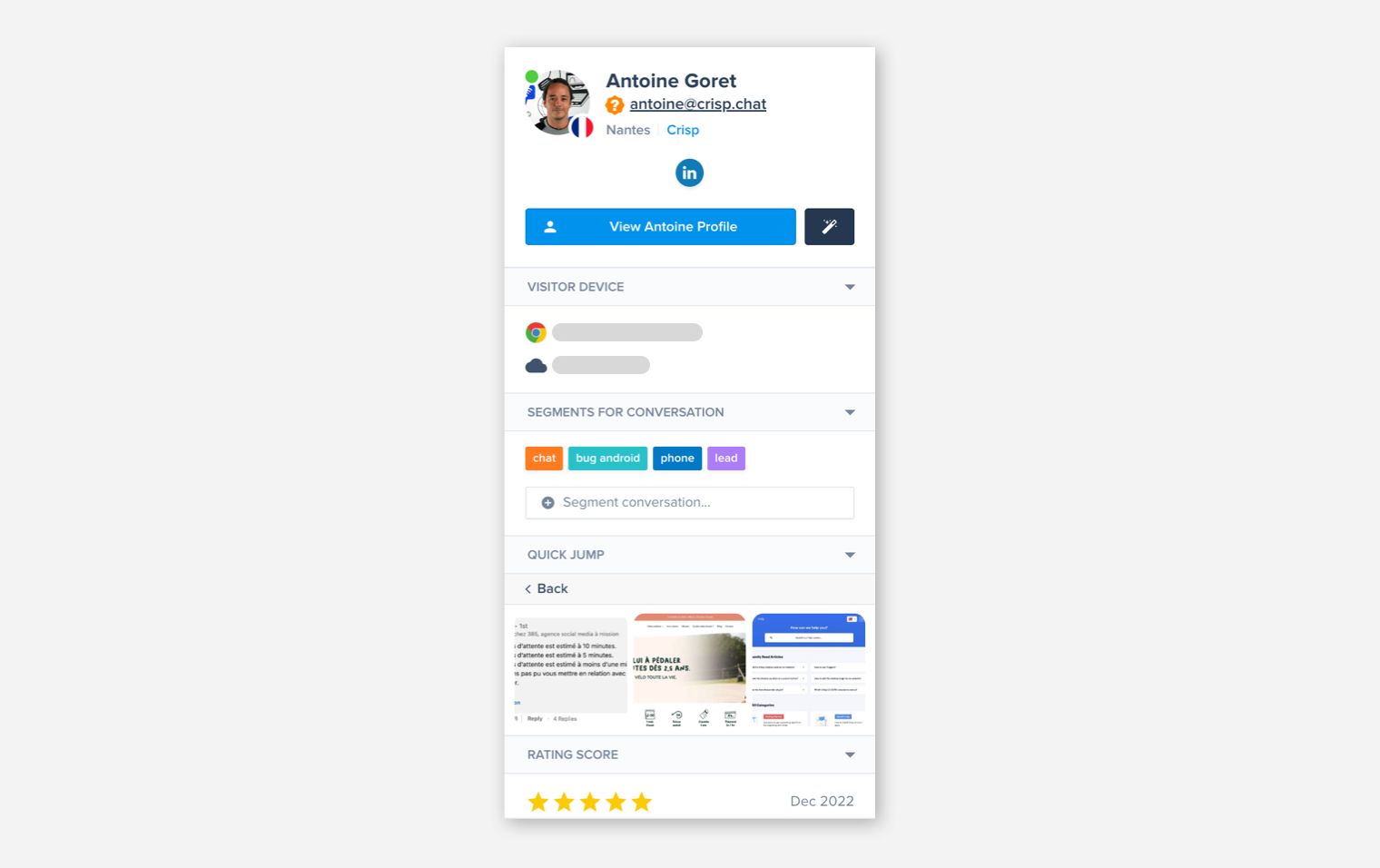 See it live in your Crisp inbox →
Create automated redirections using Crisp Helpdesk
Whether you're moving from a competitor, deleting an article or a category, creating redirections is a key asset in terms of customer experience and organic trafic. By using this new dedicated feature available in the helpdesk settings, you can now create your own redirection rules to make sure you don't let 404 errors take the lead on your customer's experience.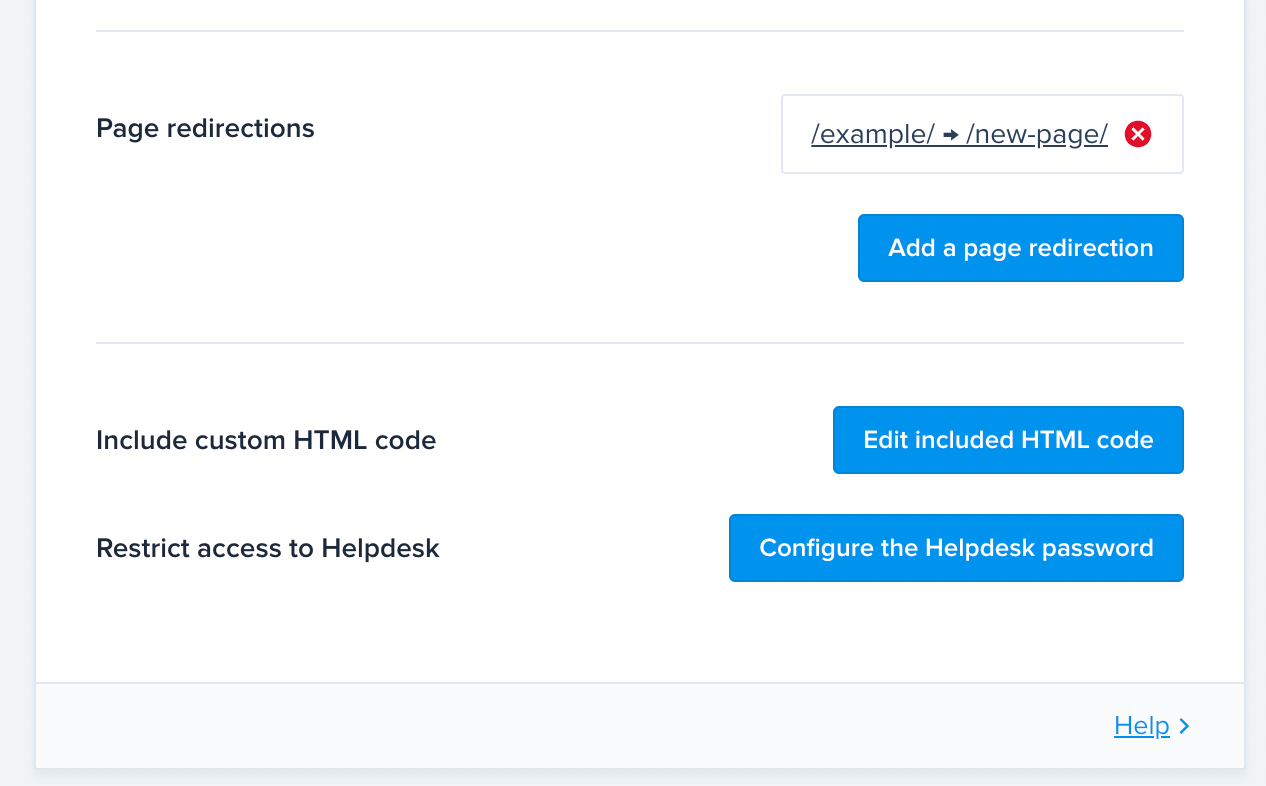 See other features available on our Helpdesk →
Add WhatsApp and Instagram to your Crisp Widget
WhatsApp and Instagram have seen a huge growth in terms of activations. As key channels for companies around the world, we've decided to add them to our widget so customers can easily choose to keep the conversation going on the channel they prefer.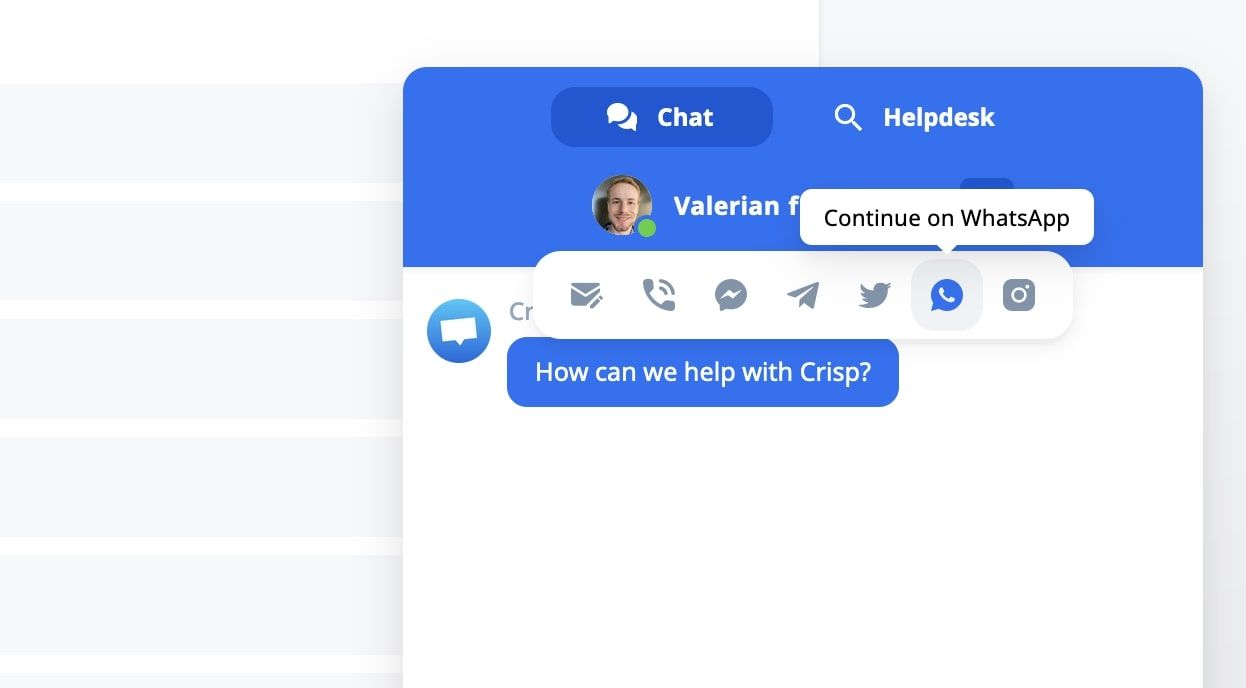 Display WhatsApp, Instagram and more on my Crisp Widget →
Brand new Pipedrive plugin has been released
As Pipedrive users ourselves, we knew our Pipedrive integration wasn't good because we were not using it. But it's not true anymore! We've released a brand new Pipedrive integration that goes way beyond contact synchronization: create, edit and access deals' details from a conversation, change deal stage, set a deal as won or lost from Crisp… Give it a try!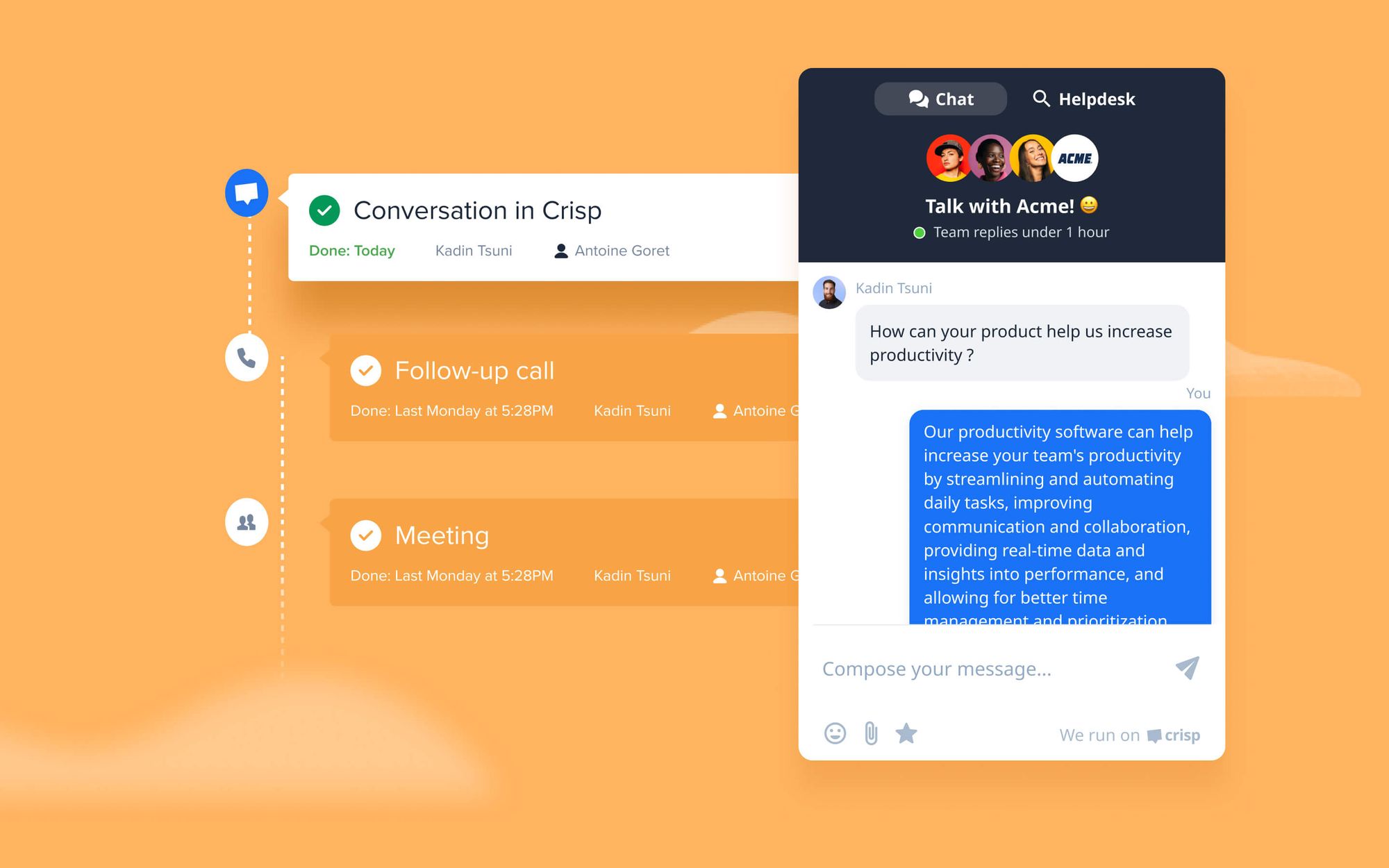 Enable the Pipedrive Integration →
Bug fixes & improvements 💪🏼
Inbox: When creating a conversation from Crisp inbox, contacts are now suggested
Inbox: Inlined-images in messages and private notes can now be previewed, as regular images
Inbox: Long segments are now properly displayed
Inbox: File deletion process has been improved
Inbox: Moving from HelpScout and GrooveHQ has been made easier thanks to our open-source import script
Inbox: LiveTranslate now supports Filipino and Mongolian
Shortcuts: Shortcuts can now be duplicated
Shortcuts: Improvements in terms of shortcuts when searching from the inbox
Bot: Input fields and button pickers can now be marked as "required", preventing users from not filling in the right information
Helpdesk: Helpdesk search and auto-suggestion results have been improved
Helpdesk: Romanian is now supported on all Crisp Helpdesk
WhatsApp: It's now possible to initiate WhatsApp conversations from the Crisp app
WhatsApp: Button pickers behave the same way they do in WhatsApp (send a message on button click)
WhatsApp: Reactions and replies are now supported
WhatsApp: Operators will be warned if a user's file wasn't uploaded due to file limits being reached
WhatsApp: Operator's privacy rules are now respected (read marker will not be showed)
WhatsApp: Settings page has been reworked
WhatsApp: Migrating phone numbers from previous providers has been made possible
WhatsApp: BR and MX numbers are now fully supported
Aircall: Phone calls are now auto-assigned to correct operators and a private note is left if an operator declines a call
Trello: Cards are now paginated to 20 per page (scrolling to the bottom of the widget will load more cards)
Jira: More fields available when creating an issue directly from Crisp
iOS SDK: Debranding and customization plugins are now supported
iOS SDK: It's now possible to open the chatbox with an Helpdesk article preselected
iOS SDK: Local messages are now supported, as well as callbacks (more information here)
Helpdesk Updates 📚
Getting started with Crisp for the e-commerce industry  📚
Willing to get started with Crisp for your e-commerce business? Make sure you don't miss that guide that will tell you everything you need to improve your e-commerce customer experience.
Get started →
How to create a product carousel using a chatbot? 🤖
It's now possible to push carousel messages using the bot to showcase your best sellers automatically. This article explains everything you need to know.
Learn more about Crisp carousels →
How to embed external links in a chatbot scenario? 📆
Always thought of embeding Calendly or VideoAsk in your Crisp widget? Take a look at this article to get you started.
Learn how to embed external links  →
How to send WhatsApp Message Templates? 💬
Willing to get past the 24 hours window limitation using WhatsApp? Here is how you can leverage the power of templates using Crisp and WhatsApp.
Learn how to create my first templates today →
How to set up Crisp with Pipedrive? 💰
Want to get started with the Pipedrive integration? Here is a guide that will help you to get through it.
Install the pipedrive plugin today →
Teasing next releases 💥
New text editor for Inbox, Helpdesk and Campaigns
Advanced AI features
WhatsApp API