Customer Service Teamwork: Building a culture of collaboration inside your company
Teamwork is a key component of delivering and improving excellent customer service. But excellent customer service doesn't come in so easily. It's a process. More than anything, a cultural mindset.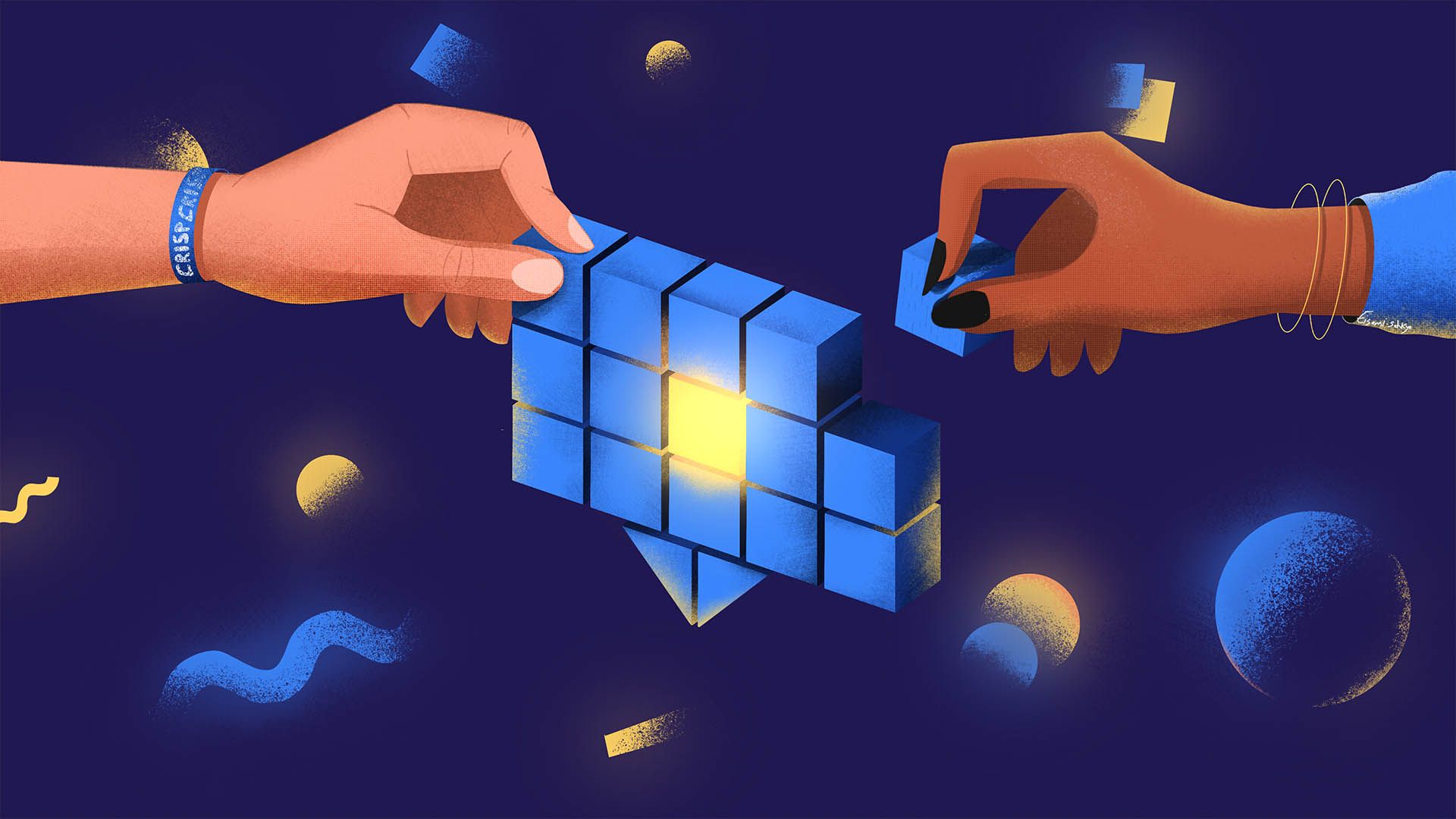 Teamwork is a critical component of delivering and improving excellent customer service.
But excellent customer service doesn't come in so quickly. It's a process—more than anything, a cultural mindset.
As a result, a good customer service team should be both reactive and proactive when building better relationships with customers. Making sure they put fires out when customers or leads get annoyed or frustrated.
Improving customer service through teamwork is a crucial factor to build an incredible experience through customer service.
Why is teamwork crucial for customer service ?
One thinks about customer service as a simple way to deal with customers: companies are waiting for customers to get in touch with the service they proceed.

But customer service is more of a team effort than what you might think.
Team not being synced and asking the customer to repeat and repeat what they are looking for could decrease your customer service quality.

When customer service agents can work together, they can make one's job much more comfortable, and here is why teamwork is vital for customer service.
Resolve customer's concerns faster
Let's dig in with a scary yet straightforward statistic about average response time.
The average response time to handle a customer service request is around 12 hours.
Quick reminder: The average response time is what it takes for a business to answer a customer.
No need for more statistics. Companies have an urgent need to accelerate customer service teamwork to fasten the average response time.
Customer service teams that can work together in the same environment can offer the best average response time. Therefore, teams should work together to handle requests rather than doing a solo run.
For example, a new rep shouldn't feel worried about asking for assistance or passing off a problem that one cannot handle. Even experienced agents might get overwhelmed with new incoming messages and need some help—a team mentality means that reps support each other to solve problems faster.
Teamwork is all about humility.
Teamwork is the key when willing to improve the average response time.
Provide a consistent customer service experience
Each agent in your customer support team is different. This is what makes it valuable.

But this is also what can be dangerous for your customer experience.

However, one experience should not differ from another. Meaning each agent should provide the same level of customer experience for all your customers.

Today, customers expect a memorable, unique, personalized experience for each of their interactions with your brand.

By building consistent processes and workflows, you make sure your company offers an equal customer service level. No matter the customers or the support reps.
Avoid stress and disengagement for your team
It might be the most significant benefit of customer service collaboration.

Team collaboration can help to avoid bottlenecks and reps being overwhelmed by conversations.

When building the best customer service team, you want each of your support agents to feel good and efficient.

By bringing collaboration to the top, you ensure everyone is on the same boat and works towards the right goal.
Tips on how to make customer service team more collaborative
Still wondering how you can effectively improve customer service teamwork? Here are some tips to improve collaboration within your customer service team.
Streamline and centralize communications
From team meetings to informal chat over zoom or team messaging app, customer service teams should chat easily together.

We will talk later about tools you need to improve your customer service teamwork.
The advantage of streamlining and centralizing customer communication are numerous.

Thanks to that centralization, you bet on transparency and simplicity. Everyone knows where to go to find the information.

Simple tools can be set up to streamline and centralize communications, so teamwork is made even easier.
Make customer information available
The more information you have on each customer, the better the experience is. Collaboration is not only within your team. It's also between your reps and your customers.

Affording enough information about that specific customer to your reps is vital to engage in a proper and personalized way.

That's why you should connect your customer service solution with your CRM, ERP, or your e-commerce store so you can have all the data you need to get to know your customers better.

Even if you've not started to chat with him.
Build a great workplace
In a time where remote working is the hype, building a great workplace might sound weird.

However, the workplace can now be called home for many people working from home because of sanitary conditions.

Offering a budget to your customer service team so they can afford a decent desk and a great chair might sound strange, but it's not.

By being comfortable and happy to sit in front of your computers, you make 80% of the job.

Customer service teams deserve a great workplace, whatever the location.

If you're still having people in your physical headquarter, make sure they can easily chat together, making it easy to spread information about customers or your product itself.
What are the tools needed to improve customer service teamwork?
Improving customer teamwork isn't only about mindset. It's about having the right tools too.

Here are some of the tools we use at Crisp to build the best customer service teamwork.
An internal messaging app such as Slack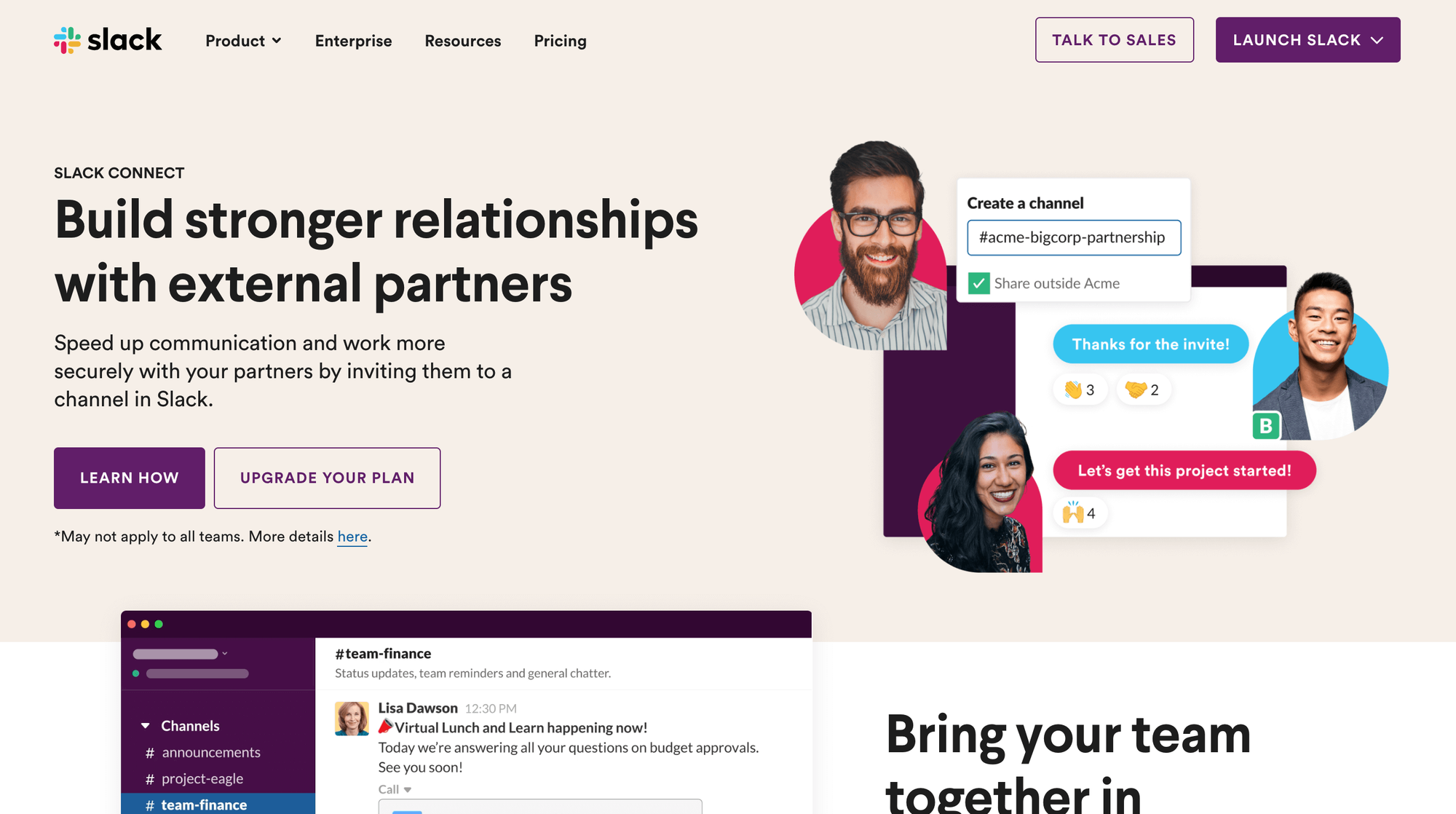 Internal messaging, building better relationships with partners, kill internal emails. Slack has so many use cases.
Rather than calling and disturbing someone from your team, leave him a message. Asynchronous communication is a way to make the workplace a better world.
We use Slack as our internal messaging; we have different channels such as #support where unanswered or advanced questions are asked when agents don't have the answer to customers' questions.
It's also a place where we share music, Gifs, and news related to our ecosystem. Or not!
We have a #Product-updates channel in which we share any product evolution we have released, so everyone in the team knows it. Being a remote team, we need to have a lot of asynchronous communication ongoing.
Looking for Slack alternatives? Find it here: https://chef-de-projet.fr/alternatives-slack/
A customer messaging platform such as Crisp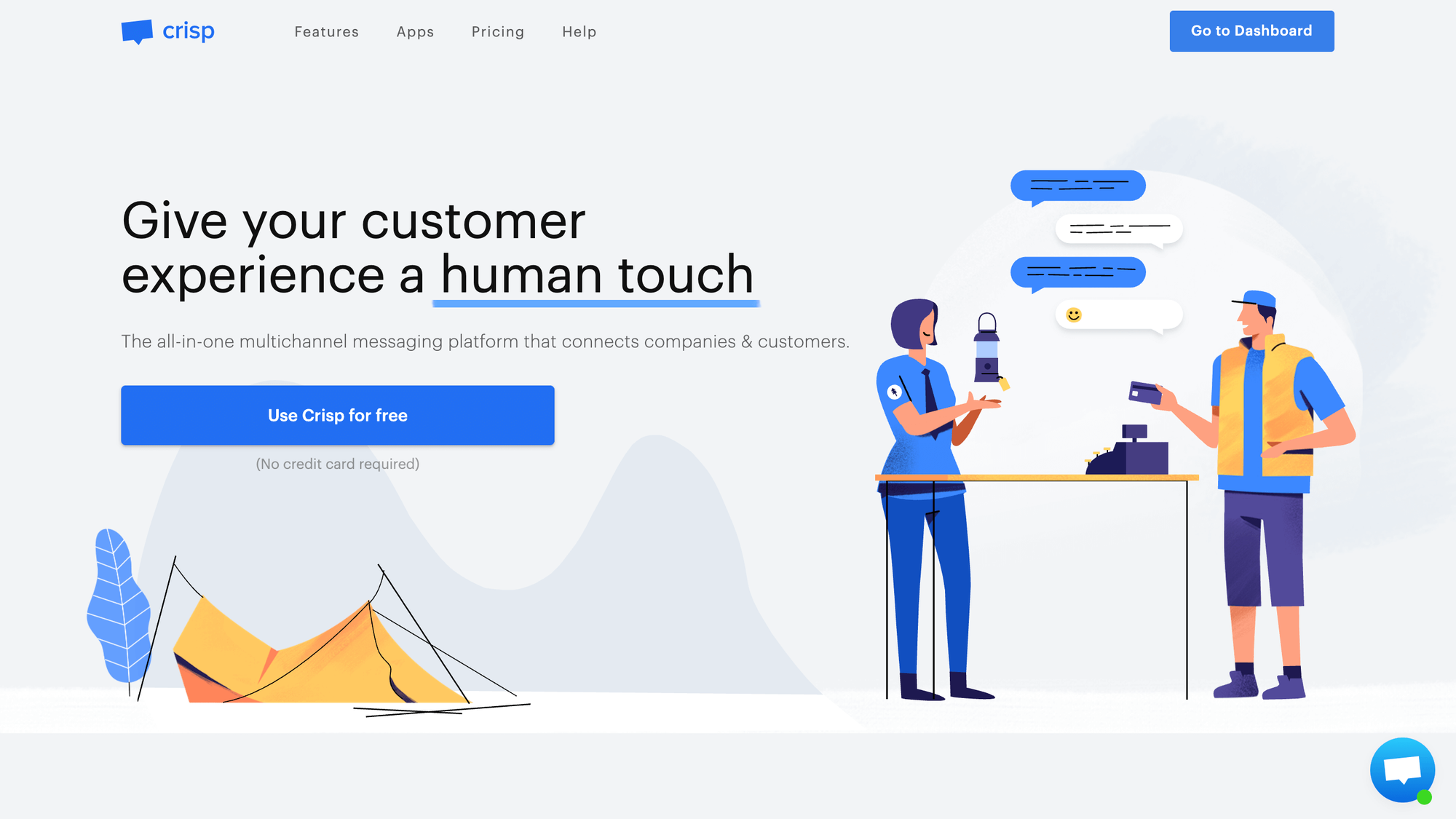 Customer messaging platforms such as Crisp comes in with multiple features: shared inbox, knowledge base, chatbots, and customer engagement tools.
It allows businesses to centralize everything into one place, making it much easier for teams to collaborate and solve customers' questions.
They don't have to switch tools. Everything they need should be available in the team inbox.
A feature, in particular, is fascinating. It refers to teamwork at it's high.
It's the private note feature that can be used on any communication channel.

It allows your team to collaborate in real time inside customers' chat while customers don't see what is going on.
It's an internal note system, adapted for each conversation.
You can even mention people inside notes, so they know they're needed on a specific case.
A private knowledge base management system such as Notion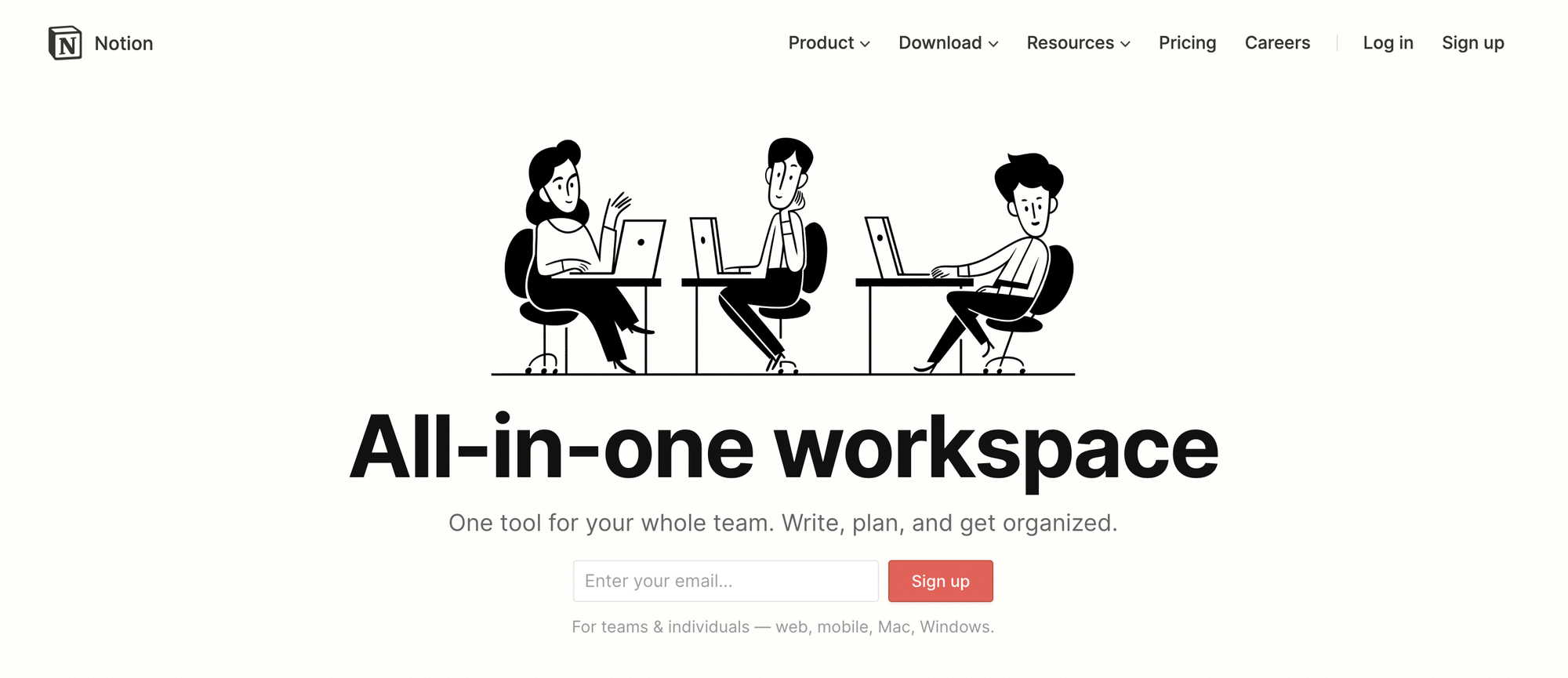 Sharing knowledge is a complex challenge inside modern organizations. Especially when those companies are remote or hybrid, meaning they have a team gathered at some point, and some people remote.

At Crisp, we have two kinds of knowledge base: an internal knowledge base and a public knowledge base.

The public knowledge base is managed through Crisp. That's the one-stop-shop for any generic question about Crisp platform.

The private knowledge base (or internal) is all the knowledge that can't be public. Advanced customers' questions, roadmap processes ...

All the critical information customer support teams might need when operating the business at an efficient rate.
A task management system such as Trello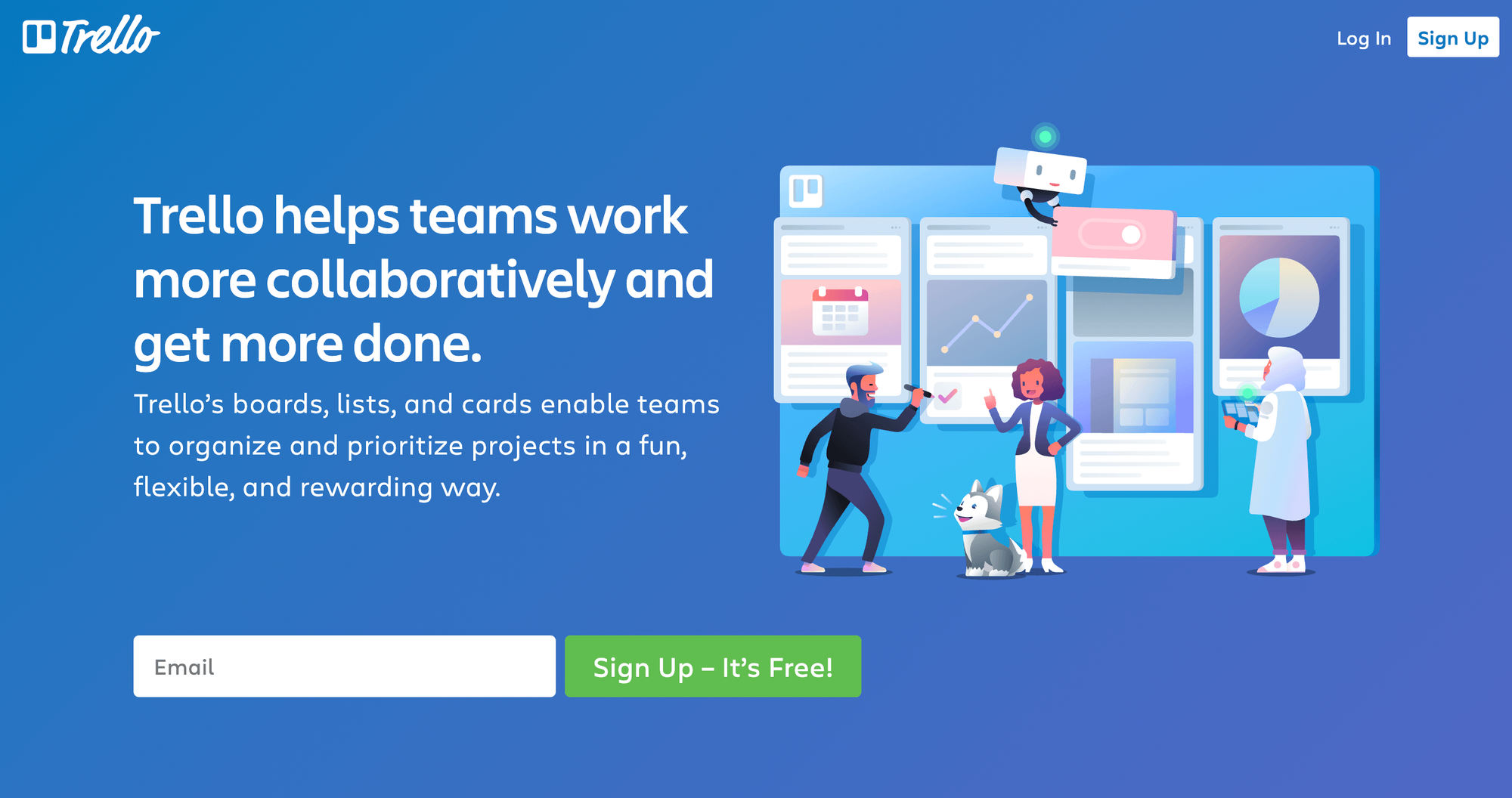 Sharing everyone's work is a complex yet necessary task within a distributed organization.

Especially for customer service teamwork.

The customer service team needs to be aware of what is coming next in terms of features, bug fixes, or improvements.

At Crisp, we use Trello to share our internal work with the team so everyone is aware and can see who's working on what subject.
---
As you can see, all those tools are made for asynchronous teamwork.

Anyone can, at any time, jump in and see what is going on or look for the right information or ask for the correct information.

This way, we make workflows and processes much more efficient.

Through this article, we hope you'll be able to make customer service teamwork much more powerful.

We would love to know how you're handling collaboration inside your teams, what are your tools?