Best Zapier zaps for live chat support
Ever hear about Zapier? This article gives you the ability to connect lots of your favorite apps without any coding skills and explains what are some of our best zaps!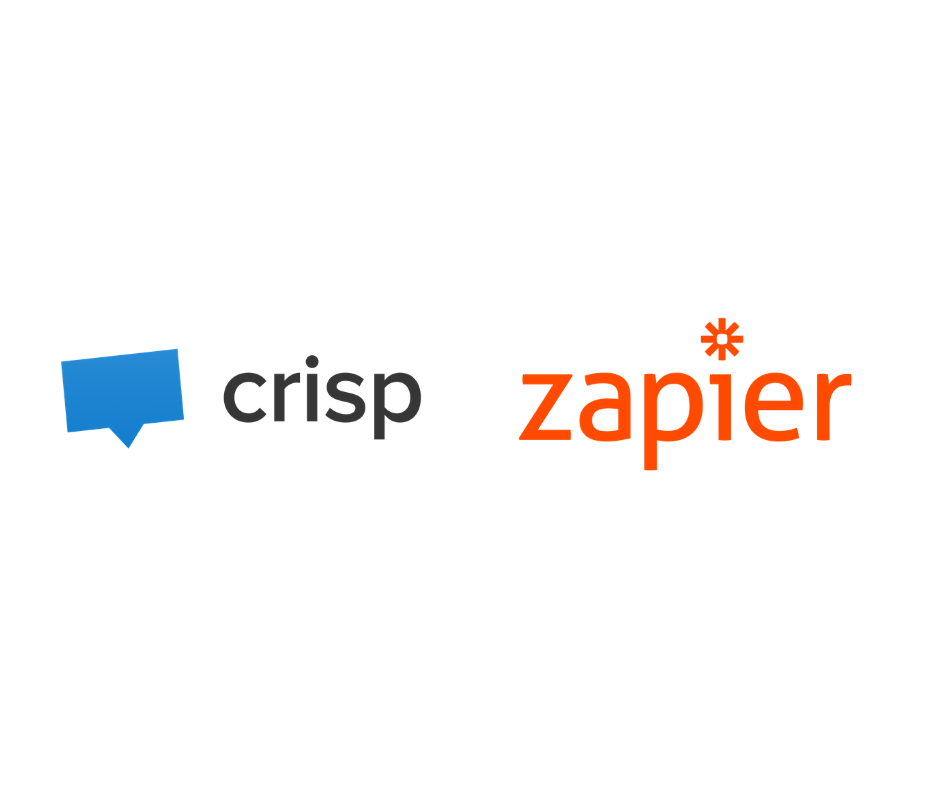 Ever heard about Zapier? This article gives you the ability to connect lots of your favorite apps without any coding skills and explains what are some of our best zaps!
You can connect two or more apps to automate repetitive tasks without coding or relying on developers to build the integration. It's easy enough that anyone can build their own app workflows with just a few clicks.
Zapier is part of a huge movement that promotes the "No-code movement", also known as "low code".
It's a great asset that can bring lots of advantages for your business. Whatever it impacts internal or external processes.
Through this article, we're going to guide you through our best zaps for live chat support.
Please note that there are thousands of possibilities with Zapier, we are just sharing the ones we're using every day to make our life simple, free more time for the dev team, and delight our customers.
Reading this article, you'll get:
7 of our best zaps for live chat support 😱
New ideas to improve your internal and external process 💡
A quick introduction about how to use Zapier 🥳
Learn to speak Zapier
Zapier needs you to understand different terms that you'll be using every day while creating your workflows.
I'll quickly introduce them so we speak the same language.
Zap
A Zap is an automated workflow between your apps. For example, you may have a Zap that saves your Crisp conversations to Dropbox and another Zap that saves leads that you have through the chat to a CRM such as Pipedrive, Hubspot, or nocrm.io, an easy-to-use lead management software designed for salespeople. Zaps consist of at least two parts: a trigger and one or more actions.
Trigger
A trigger is the event in an app that starts the Zap. Once you set up a Zap, Zapier will monitor the app for that event. To save a lead in your CRM, you can receive a lot of new conversation through your Crisp account, but the Zap isn't triggered until the user profile contains a segment lead.
Action
An action is the event that completes the Zap. For the save Gmail attachments to Dropbox example, the action is uploading the attachment from your email to Dropbox.

Task
Each piece of data you run through your Zap counts as a Task. That means if your zap adds 100 Crisp conversations to Dropbox automatically, your zap just performed 100 tasks. Every Task your zap performs is another task that you don't have to do manually. It's important to keep in mind the number of Tasks your zaps run because it helps determine which Zapier plan is best for you.
At Crisp, we use the professional plan, which is $49 / mo for 2000 tasks. But you can pay less ... or more! Up to you.
Now that we all speak the same language, let's jump into some of our best zaps for live chat support 🎉
Best zaps for live chat support
As I mentioned, at Crisp we use Zapier for multiple purposes, and our customers too. Here are some of the zaps we use to make live chat support seamless for our customers and leads.
Chat conversation to Jira
Ever heard about Jira? This is a tool that is used a lot in project management to handle issues and specific case regarding product development.
It's quite simple to set up and will help you to centralize all your issues into one view and help you to prioritize your roadmap.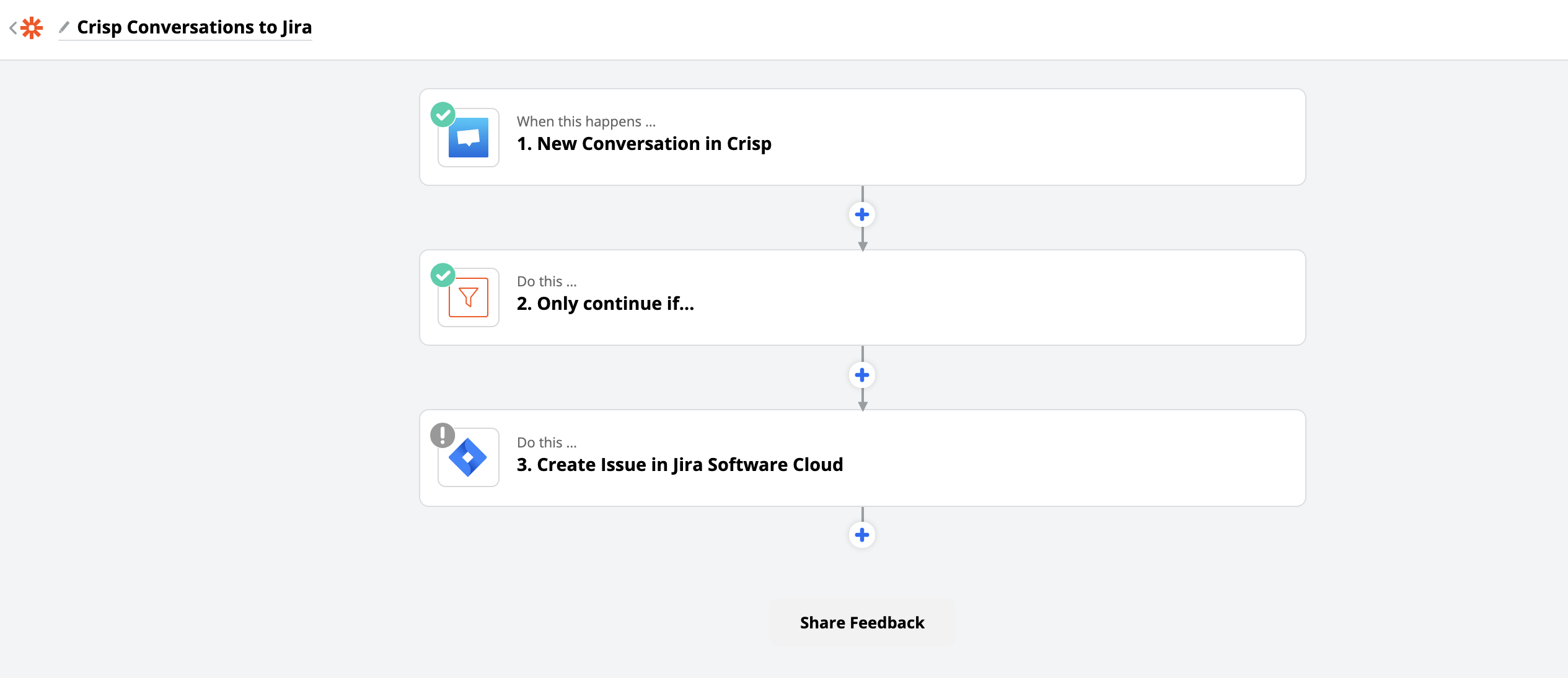 In this example, we added a specific filter for the action to proceed: a filter. Filtering helps us to be sure that conversations sent to Jira are related to a bug.
In this filter, we use meta segment, that are available for each conversation and can be assigned manually or automatically. If a segment "bug" is found,  then it goes through the Jira action.
Archive Chat conversation to Dropbox
Conserving conversation on another support can be handful when you're willing to save your data on another spot. It can be interesting if you ever wish to leave our tool (we hope not ;)).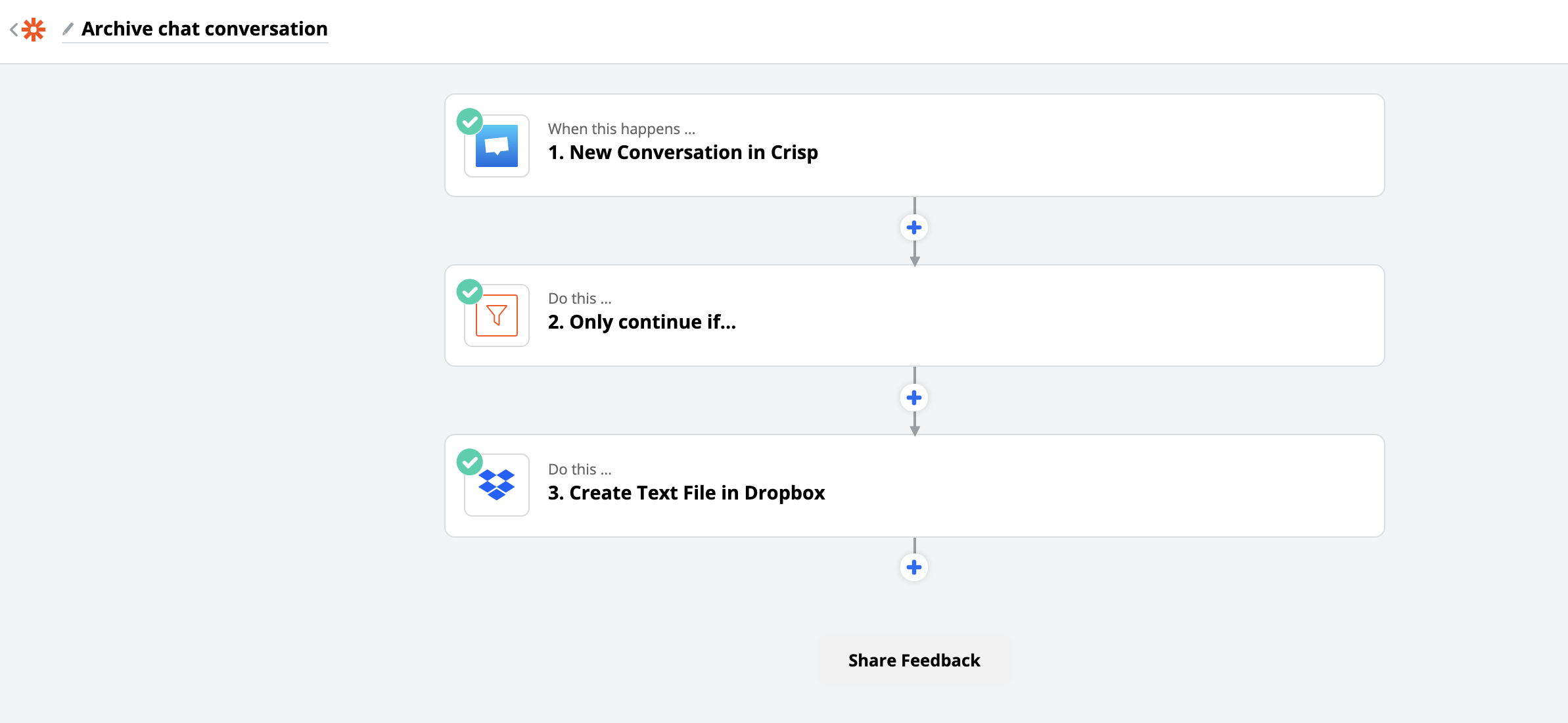 Once again we added a filter to let the action proceed. Here, it filters on the conversation status: Resolved or Unresolved. In this case, we only want conversations that have the "resolved" status to be sent to Dropbox.
Create people, deal and activity from meeting information inside your CRM
At Crisp, we have automated our pre-sales process thanks to our chatbot feature and we use Calendly to send an access to my calendar. It helps us to automate the entire pre-sales process, until the lead is being present at the meeting booked.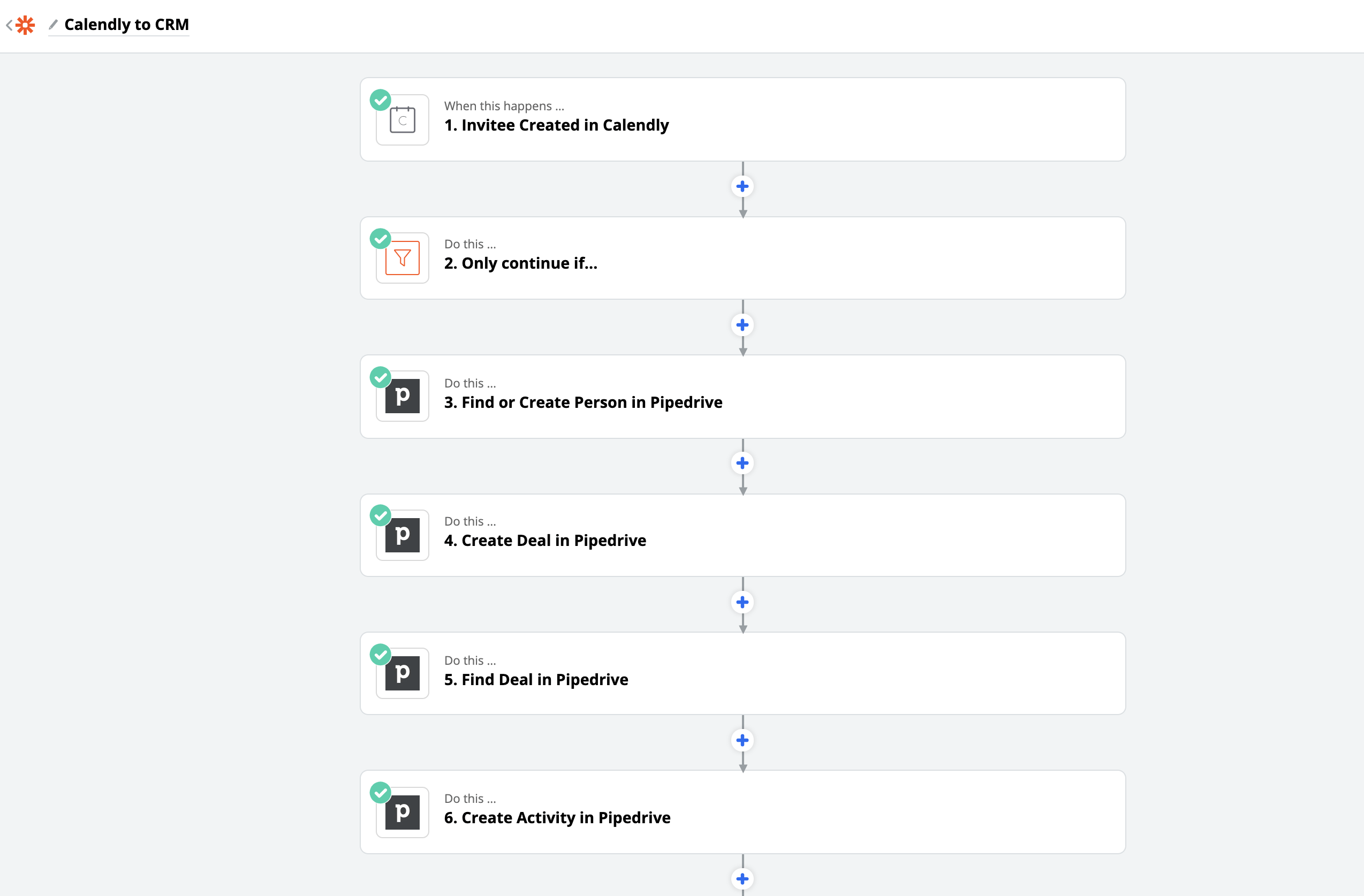 As you can see here, we use Calendly combined to Pipedrive to send data directly to Pipedrive. As we have a Pipedrive Integration, a step can be skipped. That's why we look for the lead and if he is already existing or not.
Get SMS for each new conversations
We know, lots of our customers are worried about missing a conversation when users start to engage with your business.
With this zap, you'll be able to get an SMS on your smartphone every time a new conversation is starting.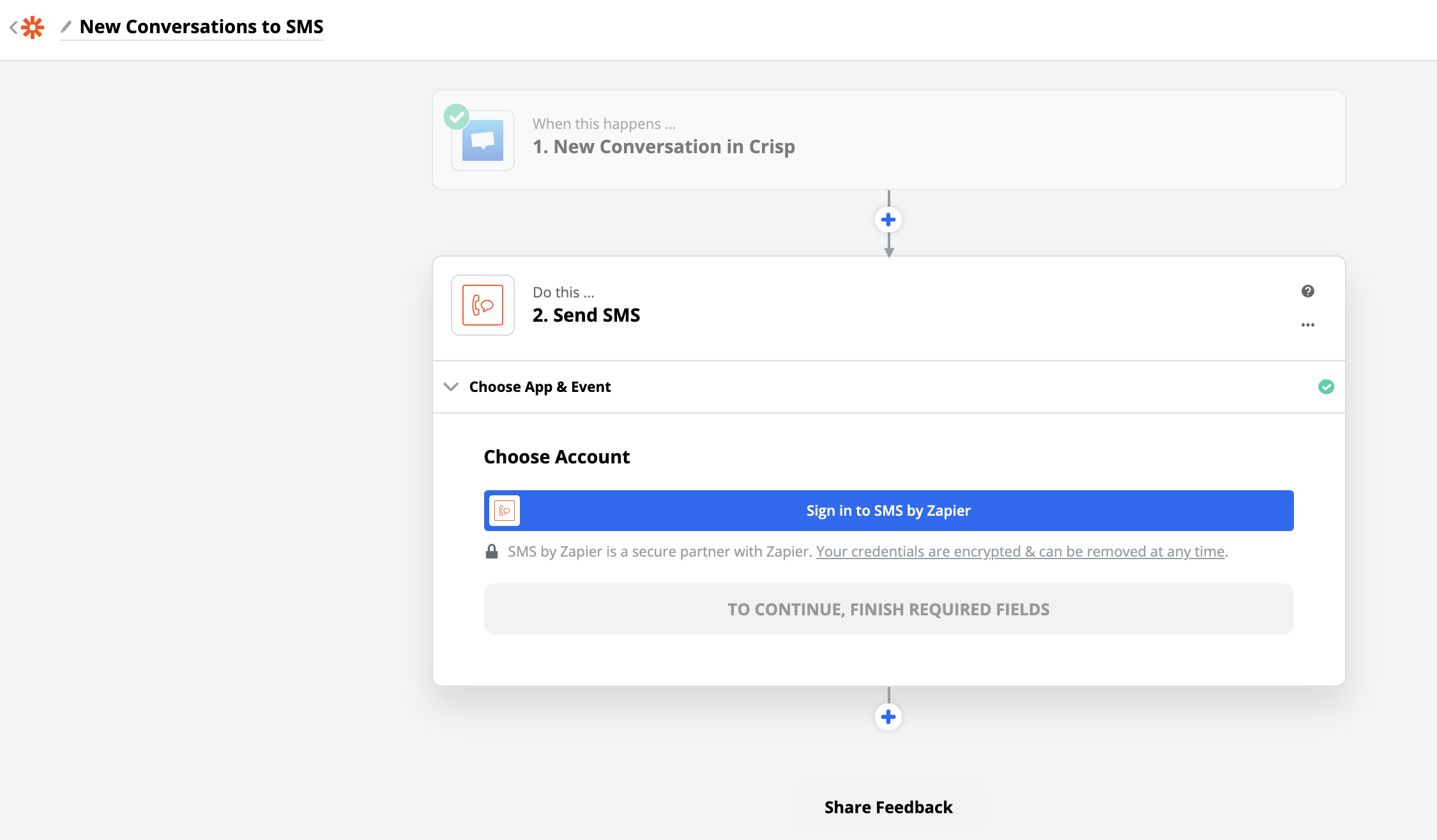 This zap is only working for US users as they do not support international number. Still, this is very interesting because it's totally free.
Here is another workaround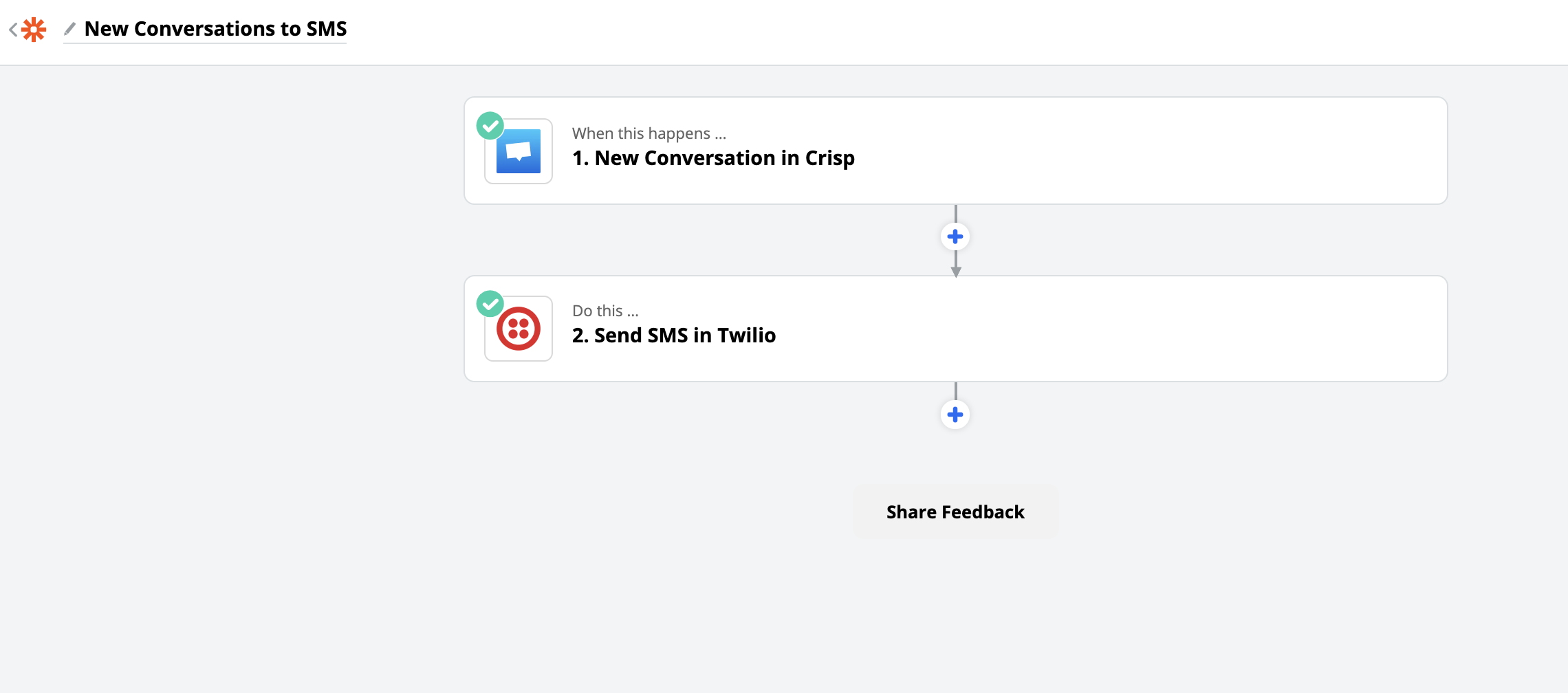 You can try this solution for free as Twilio offer $10 of trial.
Monitor brand mentions on the web
Controlling brand reputation is vital for the sake of brand identity.
To build responsiveness and efficiency, thanks to Mention, you can start to engage over social networks or any website, instantly.

As you can see, there is numerous zap that can be impactful when trying to improve live chat support.
What about you? What are the zaps that you're using every day? Would love to . have your insights and feature them in this article.