5 Apps on Shopify that Helps Building Relationships with Customers
By the end of 2019, an estimated 1.92 billion people will be shopping online. That's 25% of the world's entire population, for those playing at home. And according to Statista, the number of online shoppers are only going to keep growing.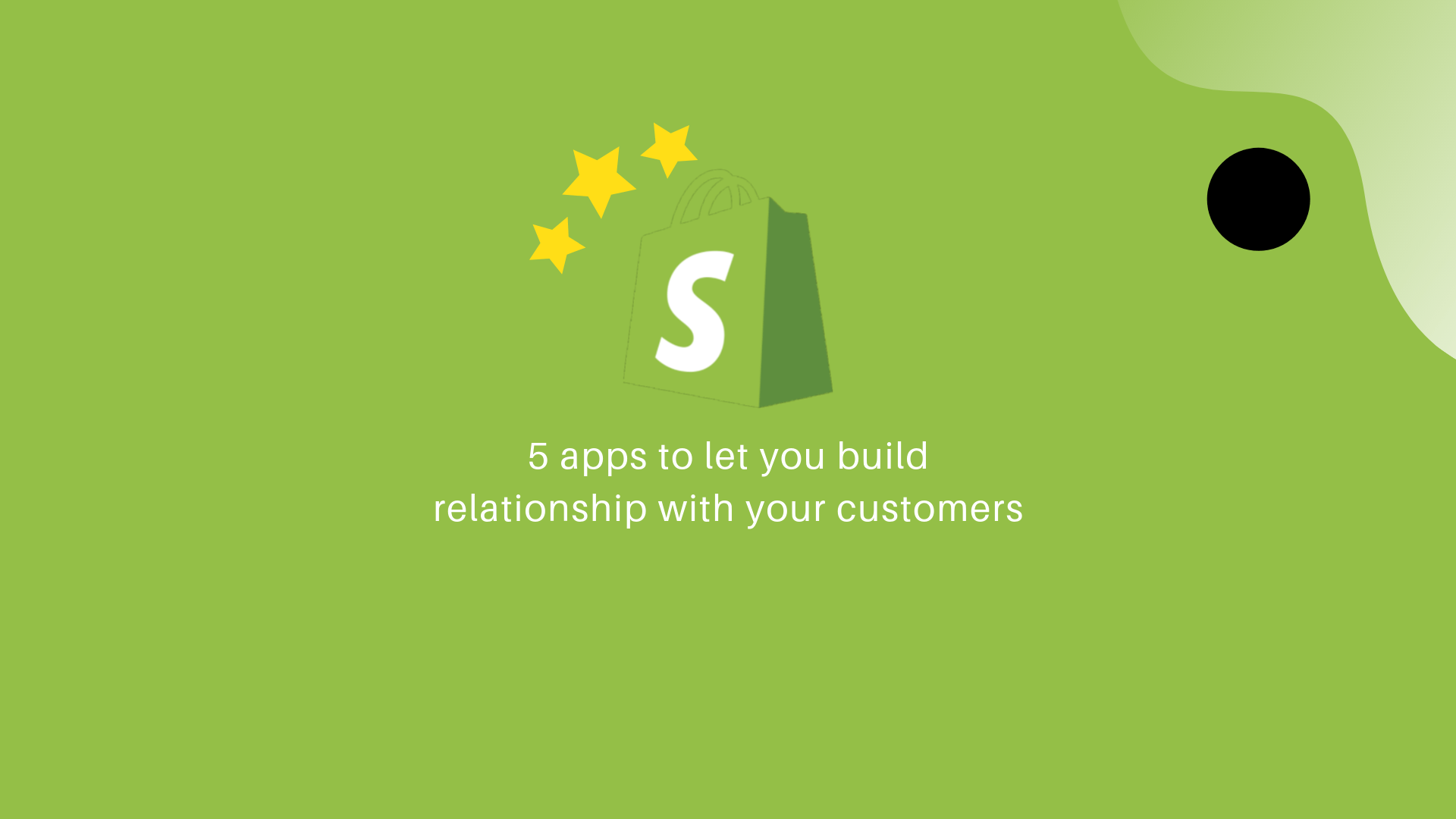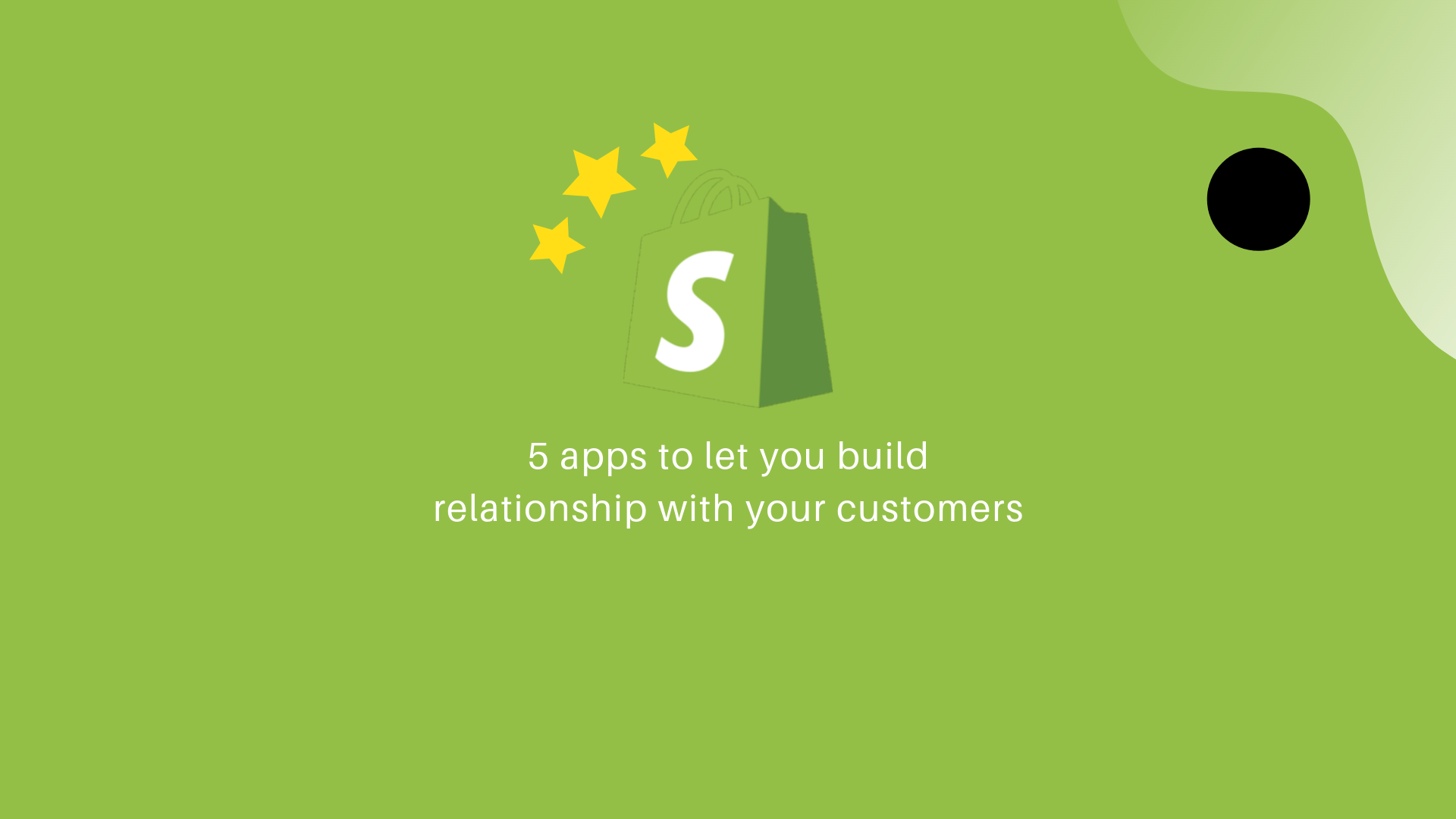 By the end of 2019, an estimated 1.92 billion people will be shopping online.
That's 25% of the world's entire population, for those playing at home. And according to Statista, the number of online shoppers is only going to keep growing:
For Shopify merchants, the increase in online shoppers creates a conundrum.
On the one hand, there is the potential for a lot more customers to be shopping in their stores. On the flip side, building meaningful relationships with customers will become a priority to ensure merchants get a decent piece of the growing eCommerce pie.
Fortunately, the app market has taken note of this trend. There are now more tools available than ever for Shopify merchants to build better relationships with their customers. Here are 5 of the best.
5. ReferralCandy
Is there a better relationship than one that starts from a word-of-mouth recommendation?
Word of mouth influences 80% of buying decisions, and customers trust referrals over every other channel.
ReferralCandy can supercharge those referrals for Shopify store owners. The app integrates into Shopify stores so that customers can earn rewards for referring the store to their friends.


But how useful can referral marketing be in boosting relationships?

Well, leads that come from referrals are 30% more likely to convert into paying customers, and their value as a customer is higher as well. Referred leads have a 16% higher Lifetime Value (LTV) than non-referred customers.
Using a referral app like ReferralCandy can help to send higher quality leads to your store, who will spend more in your store over their lifetime. ReferralCandy allows store owners to have complete control over what reward they want to offer up in exchange for a referral. It might be cash, a coupon, or even a special gift. It's up to you.
Ecommerce store Riff Raff & Co used ReferralCandy to boost their customer referral rate to 24%⁠—more than ten times the industry benchmark.


But what did the referral program do for their sales? In the first six months of the program, it generated 16x ROI and accounted for 35% of the company's total sales.
"I always knew from my research when launching a referral program was going to form a major part of our marketing plan," CEO Emma Kruger said.
"With much of our target market being mums, and me being a mum myself, I knew that the best people to promote our product were other mums - they are the ones they really trust."
Price: 30-day free trial then $49/month (Enterprise plan also available.)
Pro-tip: If you've got a brick-and-mortar store alongside your online presence, check out ReferralCandy's side hustle, CandyBar.
The app provides digital punch cards for small business owners and brick-and-mortar stores to make it easier to run their own customer loyalty programs. Instead of a paper card, Candybar lives in an SMS on a customers' phones so they won't lose it.
4. Carro: Influencer Marketing
Carro is a VC-backed tech app that makes it easier for online brands to see what influencers and press are talking about their products.
Influencer marketing has been a game-changer for growing eCommerce stores in recent years. In the Linqia's State of Influencer Marketing report, 86% of marketers said they used influencer marketing in 2017. The result? 94% of them found it to be effective.
However, influencer marketing, and the relationships and customers your brand gains because of it, rely on pairing up with an influencer whose audience naturally aligns with yours. If your store has been spending hours upon hours searching for the right influencer to build a relationship with, pass the task over to Carro. The app can do it for you⁠—automatically.


Here's how it works.
Once Carro has integrated with your Shopify store, it then scans for influencers and notifies you when an influencer is found. For merchants, it's then easier to collaborate with influencers that genuinely care about their brand.
As soon as Carro finds the right influencer, their contact information is passed along, and merchants can then reach out and start building a relationship.

Price: Free
3. Growave
Showcasing your store through social media interactions is a powerful way to build relationships with current and future customers.
But just how important is it for your products to be showcased on social media?
In a recent survey of 1,000 customers in the US, 78% of 18-34-year-olds said over the last three months, they had found a product on Facebook they were interested in purchasing.


On top of that, fifty-nine per cent found a product they considered buying on either Instagram or Pinterest.
So, it pays to be social.
Using Growave, Shopify store owners can encourage their customers so share their purchases on social media, along with leaving comments, and reviews on their site.


The result? Your store can increase its conversion rates using photo reviews, user-generated content, Instagram feeds, and social proof. You can also build on your current relationships with customers by replying to reviews and interacting with their social shares.
Win-win!
Price: Forever free basic plan / Growth plan starts at $50/month.
2. Shoelace
If you've dabbled (and failed) at building relationships through retargeting campaigns, Shoelace is an app worth considering.
It's an all-in-one tool that combines automation and insights from thousands of digital marketing campaigns, so you can personalize how your store runs retargeting campaigns.


VP of marketing and growth at MC2, Allen Yesilevich, said retailers could use AI to guide customers down a buyer journey that's specifically tailored to them.
"Using conditional logic, pre-loaded questions will be designed to understand whether a customer is ready to make a purchase online or if they need to be further nurtured through a recurring marketing campaign," he says.
"Either way, the captured data can be used to effectively quantify the long-term investment of the store and the lifetime value of each customer."
Cosmetic brand 100% PURE used Shoelace to target visitors who "viewed a product" in their store but left without completing a purchase. The store used the app to build a sequence of ad experiences, like promoting a blog post, a lifestyle carousel for Instagram, a brand videos to help build a relationship with store visitors.

The result? Over eight months, the company spent $110K on various campaigns that generated a return of $1.8M in sales.
Keeping your customers engaged and building stronger, long-lasting relationships with is key to increasing your store's revenue.
Price: Free to install / Starter plan is $249/mo
1. Crisp
One of the best ways to build a relationship with customers is for your customer service to be on point.
63% of millennials and 44% of customers overall now look at Live Chat as their preferred way to talk to customer service. But when live chat joins forces with an eCommerce store, it can boost sales. A study by Forrester found customers who use live chat to start a conversation with a business are 2.8x more likely to complete a purchase.
Crisp offers Shopify store owners a one-click install live chat for Shopify store that is supported by 50+ different languages.


Using Crisp, merchants can customize the app to fit into their store design and start conversations that build relationships with website visitors.
The chat allows merchants to communicate channels via Twitter, Facebook, Slack, and a bunch of other messaging platforms as well. Store owners will never miss an opportunity to build a relationship with a visitor.
Price: free plan / Starting at $25 per month
Relationships can be built in a ton of different ways
Building relationships with your customers on Shopify can go far beyond a post-purchase email asking for a review.
By integrating apps into your store that help you to build relationships more smartly, you can drive more revenue into your store with less effort. Referral marketing, data-driven retargeting and in-store live chat are all powerful ways merchants can build relationships with their customers automatically.
Willing to get started with Shopify? Here is an analysis about shopify pricing to help you to choose the best option for your business.
If you think building relationships is labor-intensive and time-consuming, think again. Take a look at your store and decide which parts of your relationship-building process you could improve with the help of an app.