Ticketing System: Why it's not useful anymore in 2023
Ticketing system isn't needed anymore for businesses. it's old fashioned, not adapted to our new era, and doesn't make your customer feel unique. Time to switch!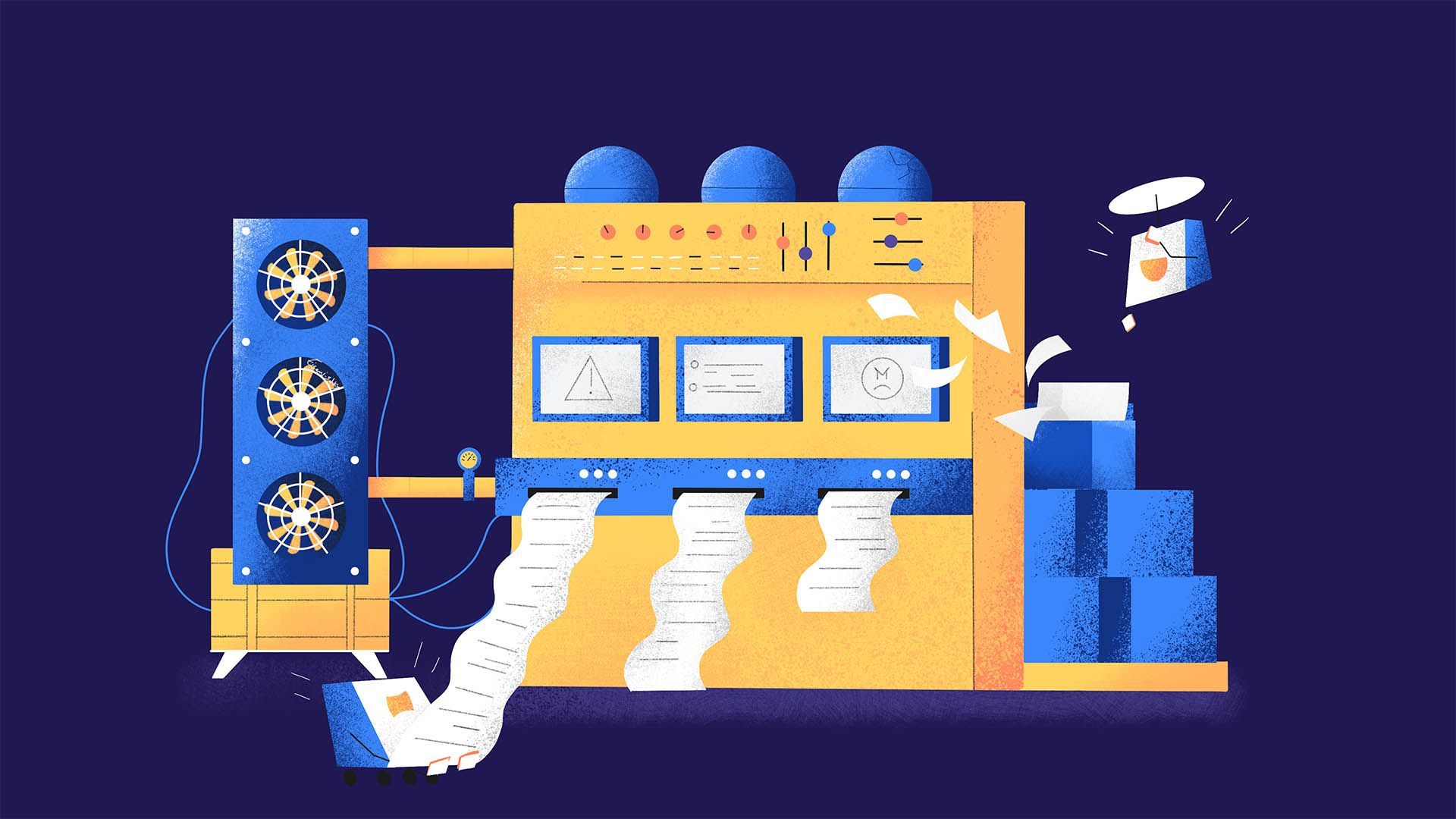 Traditional customer service is broken.
Statistics are here to prove it: almost 70% of customers churn because they believe you don't care about them.
That's because most companies fail at exceeding expectations in terms of customer support.
Here are the main problems customers or lead encounter throughout their lifecycle:
Can't get answers to simple questions 😢
Service feel impersonal 🤖
Unresponsive brand 🐢
Poor quality online channels 💸
Lack of service outside of office hours 🧐
On the other side, companies are facing an ever growing need for immediacy across multiple channels, increasing the need for efficient internal collaboration, lower response time and better knowledge management.
The problem is, most companies are still stuck with traditional help desk.
Plus, they are still using voice calls as the most commonly used channel for customer support (82% of companies are still using voice calls).
Delivering high quality customer service through traditional IT ticketing system is still impossible.
Here are the biggest obstacles:
Modernizing ticketing systems
Providing seamless customer experience across devices & channels
Offering 24/7 customer support
Light speed and ultra fast interface
Too customizable
Now you get it, this article will tell you why ticketing systems is not useful in 2021. It will also explain what are the alternatives to ticketing systems to improve customer service.
What is a ticketing system?
A ticketing system is part of an helpdesk software. Ticketing management system helps companies manage service and support cases.
The system or app creates a "ticket", linked to a "number" which documents customers requests and interactions over time.
Examples of ticketing systems
Here are some examples of leaders in the ticketing system market.
Zoho ticketing system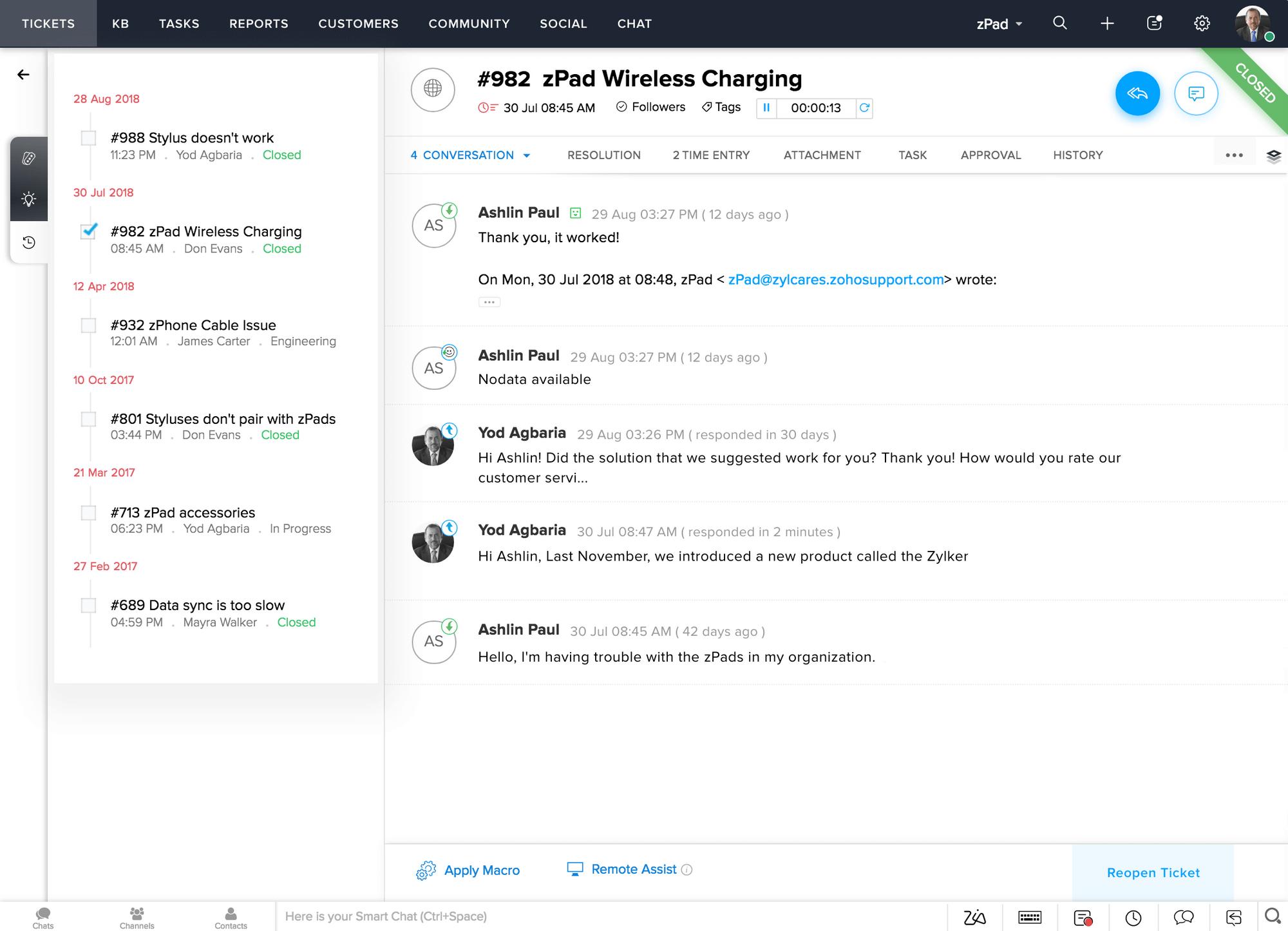 Jira ticketing system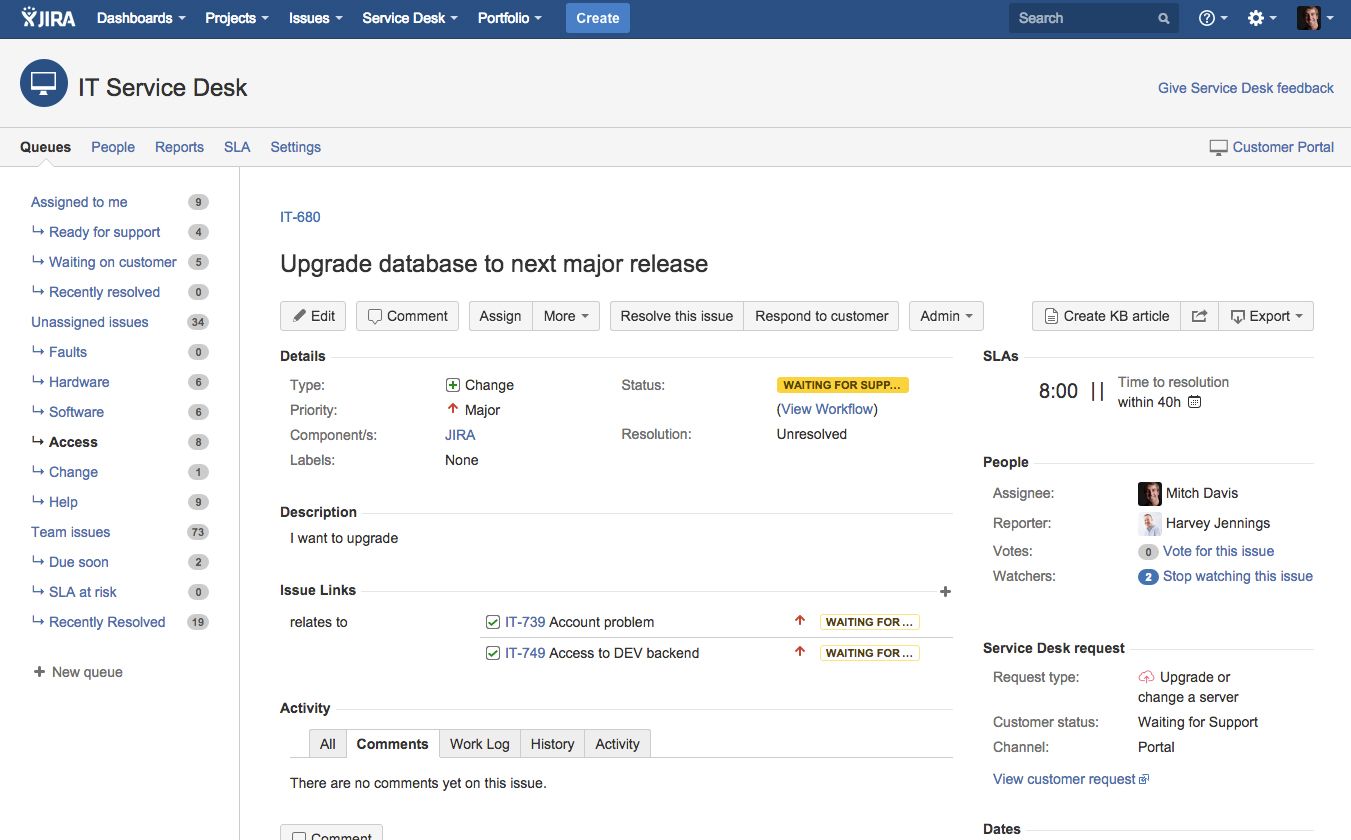 Zendesk ticketing system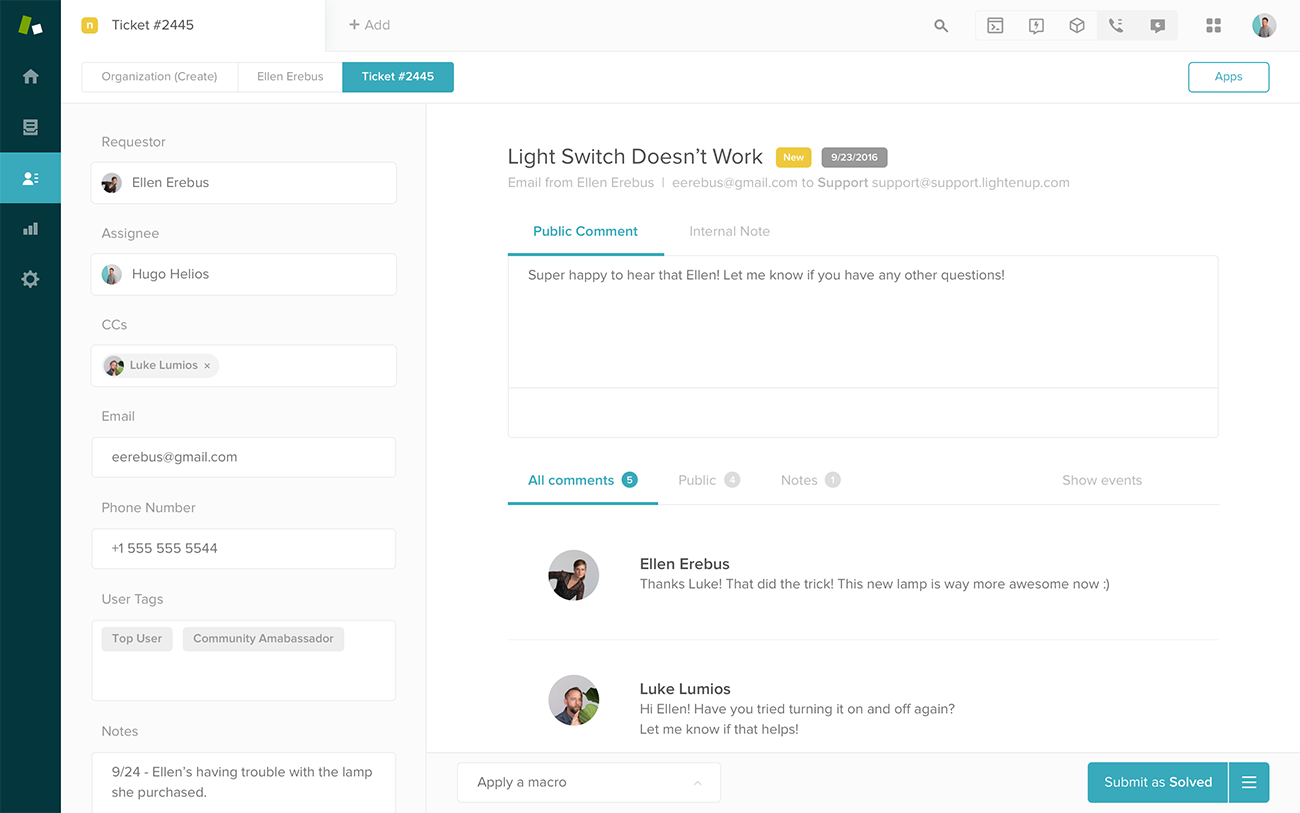 What does a ticketing system do?
A ticketing system works by first creating a "ticket", that refers to a unique number. The tickets is shared internally among the organization.
Once the ticket is created, reps can work to resolve the issue raised by the customer. Meanwhile, the customer can use the ticket to ask ongoing questions.
When the issue has been resolved, customers or reps can close the ticket. At the end, a customer satisfaction score is sent to the customer so the team can have feedback about the quality of the experience.
Why is IT ticketing system old-fashioned for customer support?
Ticketing system has been the traditional way of handling customer requests. Here are some reason why your company should start to re-think the what they are dealing with customer support.
if you're looking for issues ticketing solutions, you can check it out here.
Ticketing software has been created 20 years ago
Initially, ticketing systems were called "issue tracking system" or (ITS, trouble ticket system, support ticket, and many others).
20 years ago, ticketing systems were mainly receiving messages through emails and voice calls.
It's undoubtedly that the market has evolved, and therefore ticketing software.
However, improving a software that has a 20 years old birth date is close to impossible because it doesn't follow perfectly the trends and habits of millennials and gen Z.
So yes, you can add blocks, new features and new channels, but it will never like one.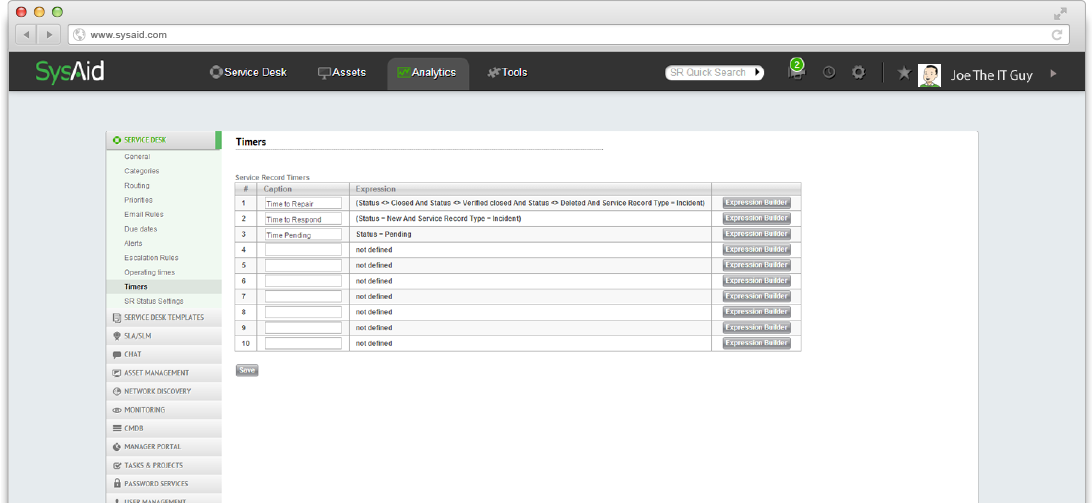 As you can see on the example above, neither the design, nor the experience looks great on this software.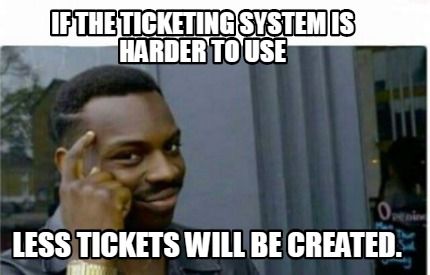 But most of all, the major problem with ticketing software is the human relationship that brokes when companies refers to people's case using a number instead of a first name and a surname.
Customers deserve to be treated as humans
Have you ever thought about your customers getting tired of the "reply above the line" behavior?
Or even worst, your agents replying to someone like "Hey, referring to case N°34528, here is the solution ..."
We're leaving in a world of mass personalization. And your customers are expecting you to do so.
Offering a ticketing solution is the most dehumanizing thing for a brand in 2021. With the COVID-19 crisis and the reduction of human interactions, people are starving for real human interactions.
Don't miss it 🤯
Customer support agents are people that must be considered
Until now, customer support agents have not been considered properly, ticketing tools used to be old fashioned, complex and not sexy to use, which is sad!
Even more when you spend the entire day using it.
Modern customer support tools such as Front, Gorgias or Crisp are putting a user-centric UX approach to their creation process so it makes customer agents feel much better when using the tool.
Examples of modern helpdesk for customer support
Frontapp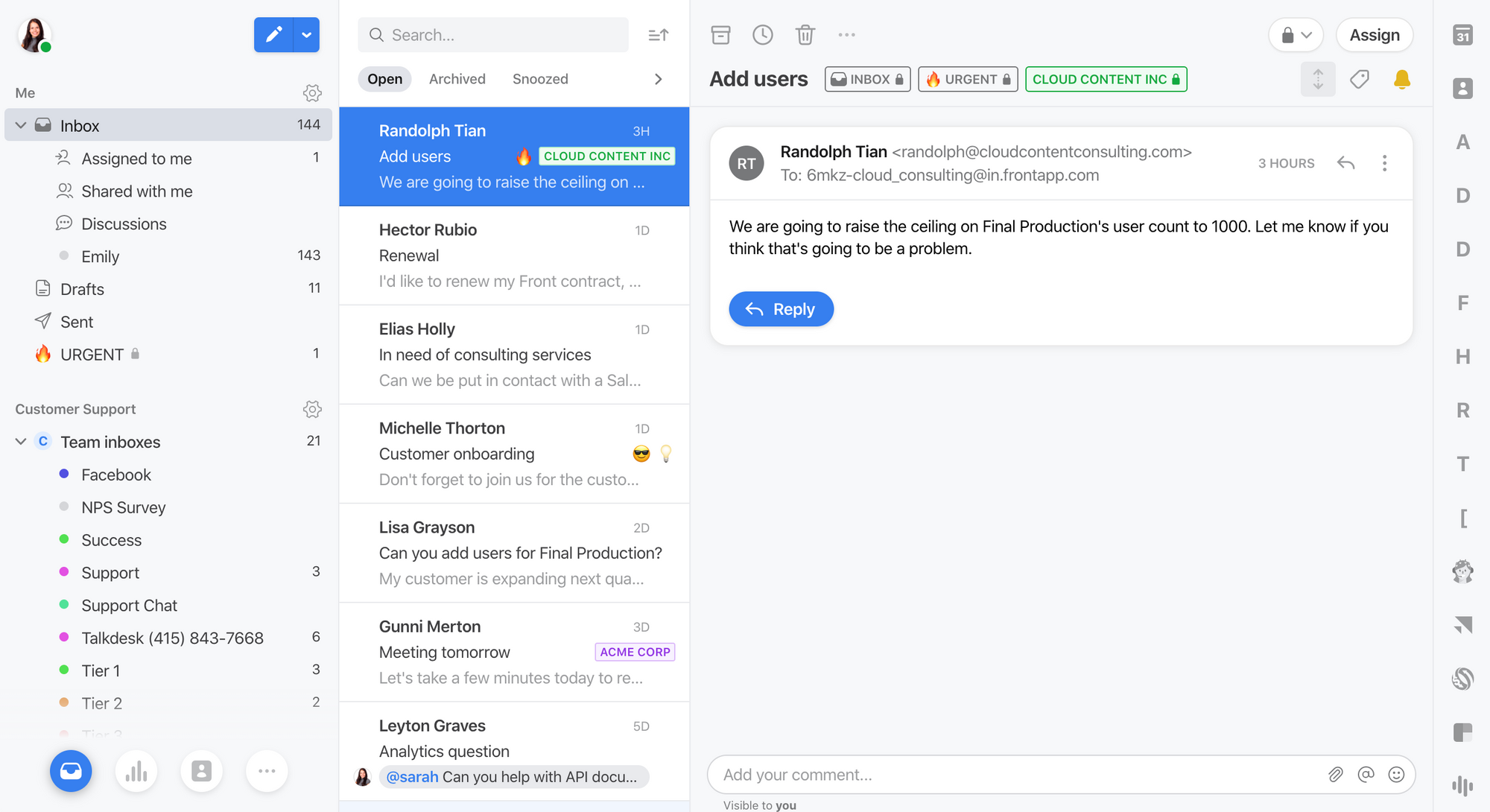 Gorgias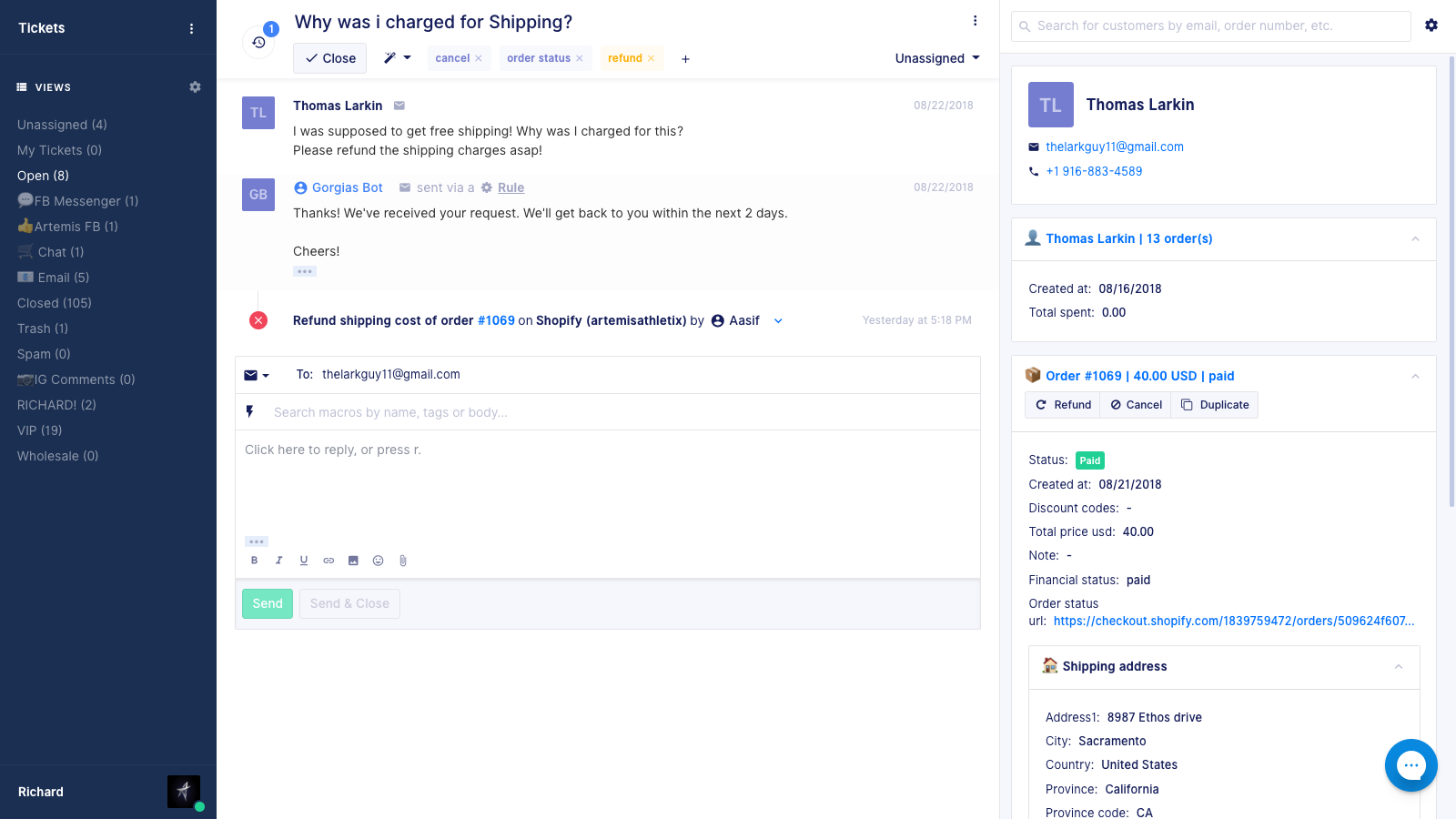 Crisp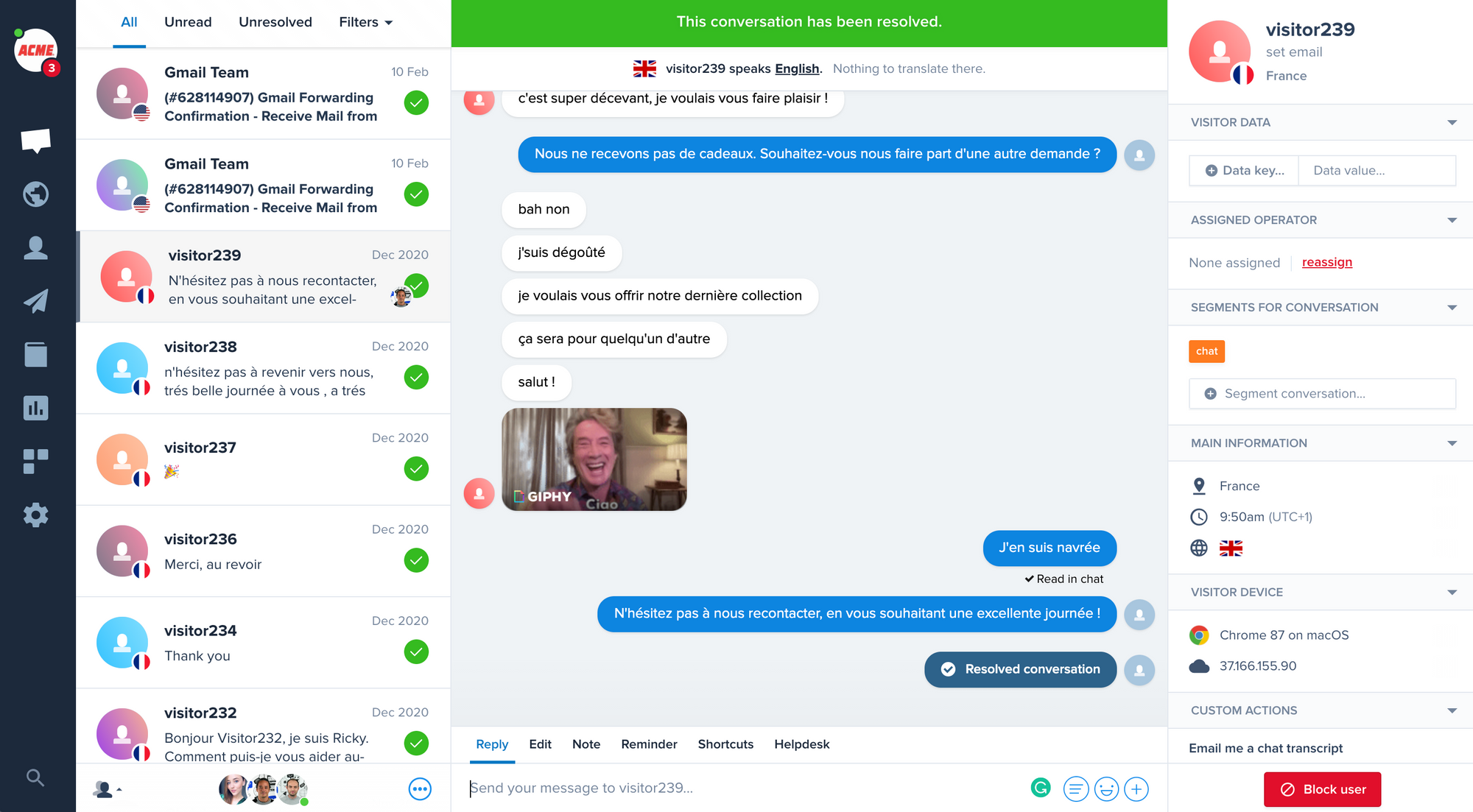 Multiple channels arose from new trends and technologies
Back in the days, companies had to rely on phone calls and catalog to spread their marketing and customer relationship efforts.
Nowadays, new channels are added everyday to this list, making operations even more complex for business that can't adapt.
So imagine if they don't even have a tool that is adapted to the world we're living in... That can be pretty scary.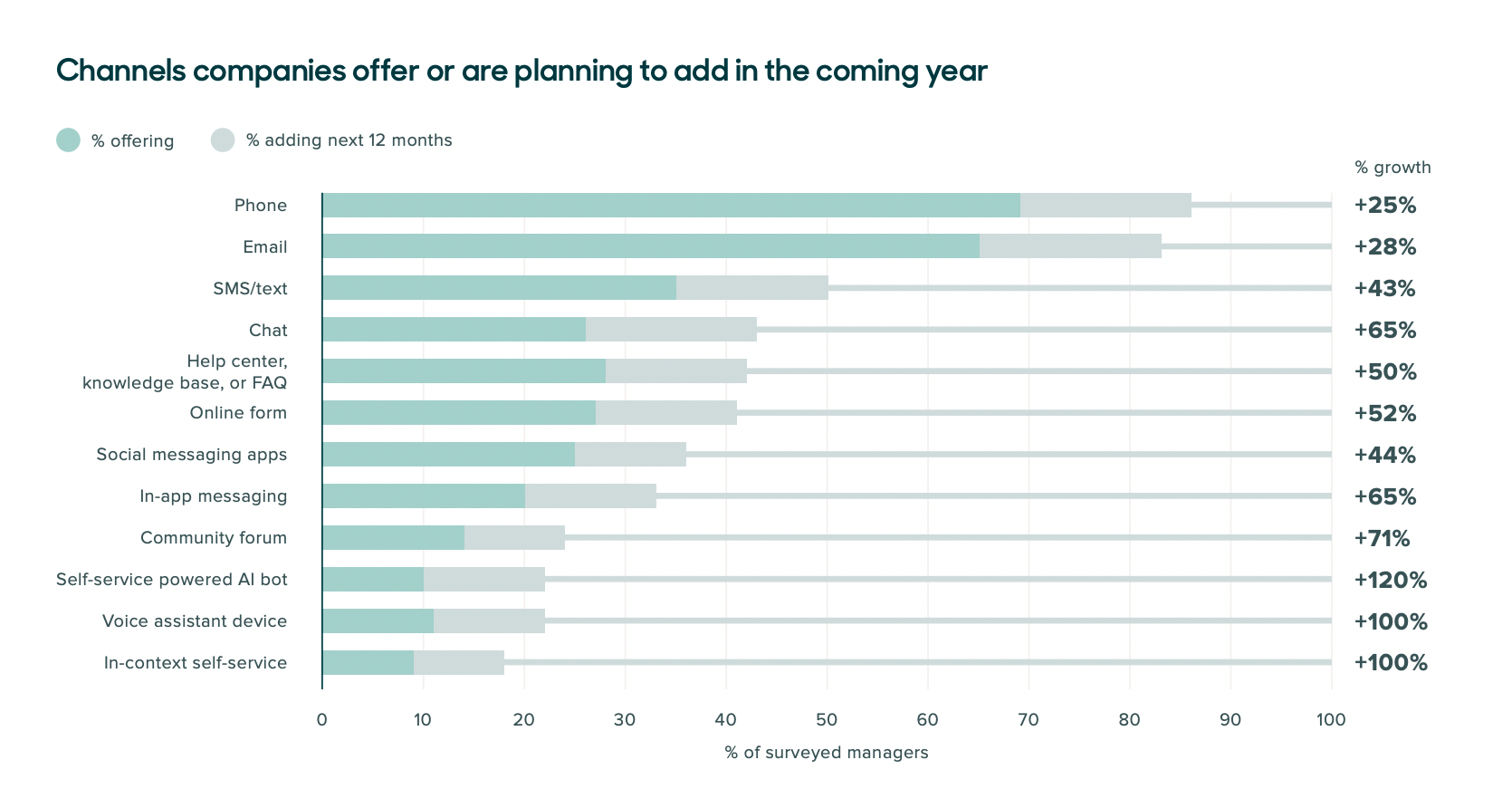 As you can see, many channels have grown massively but are still not adopted by a large number of organizations.
Phone & emails are still the main channels used by companies to get in touch with their customers. (check for Quicktalk for example).
Looking at the chart above, we can learn  a lot about customers requirements if we analyze channel growth.
Hint: Look at messaging apps.
Perfect transition to the next reason why traditional ticketing software is old fashioned.

Messaging apps are taking over the world
As Andreesen Horowitz once wrote "Software is eating the world", I'll state that "Messaging is now eating the world".
And here is why you should care about messaging app when doing customer support.
In Brazil 🇧🇷, 85% of messaging apps users have sent at least one message to a company in the last 3 months.
In India 🇮🇳, 74% of messaging apps users have sent at least one message to a company in the last 3 months.
In USA 🇺🇸, 61% of messaging apps users have sent at least one message to a company in the last 3 months.
Emerging countries have the lead in terms of messaging app adoptions. 2.4 time more than matures market such as European one.
I'll finish this up with one closing statistic: on average in the world, companies and customers, exchange 20 billions messages each month.
That's why it's now time to totally rethink the way you're dealing with customer support.
Ticket system solution have evolved in their branding and product but can't keep up with the marketing and sales trends needed alongside the messaging apps movement.
---
For all these reasons, ticketing is a system from the past, a new era has come, the era of mass personalization, simplification and consolidation for customer and companies.
We're now in the era of messagings, where companies use a new software, called:
Customer Messaging Platforms
Messaging vs Ticketing
Here is the big game, messaging platforms vs ticketing platforms. I'm going to help you to deconstruct each argument that your good old IT director still has for ticketing.
You can't handle multiple question in one conversation
Customer messaging platforms differs a lot from ticketing solutions. Ticketing solutions create a new conversation every time a user sends out a questions.
That makes it very difficult for customer service agents to get context about other ongoing conversations.
If you have different bugs raised by a customer within the same conversation, it might be great to use another tool. Jira or Trello are perfect solutions that can centralize more details about the explicit bug.
The problem here is simple: people used to gather bug and project management inside ticketing systems, which is wrong.
It's time to change this. 🚀
However, what you can look for is a customer messaging platform that offers an advanced integration with a project management or a bug tracker software so it flows directly to the right technical department.
You can't make the data flow easily
Modern customer messaging platform all have a public API that lets any user to post and get data to or from the platform.
No technical skills available? Well not a problem, most of modern solutions have a Zapier integrations.
Finally, these new platforms have a dedicated integration marketplace that lets you connect with your beloved set of apps, automatically.
You will not be able to build queues
Do you know what is the worst experience you can offer a customer? Being on hold!
Customers hate to be on hold. Whether it's on the phone or on a live chat. There are tons of tools that allow you to avoid this deceptive state.
Queues is a feature from the past, that shouldn't be used by companies, even if they have a high number of incoming conversations.
The world we're living in is all about our instantaneity. Bots and automation services are here to help business to scale their customers' relationship.
---
Customer Messaging platforms will make your teams and your customers happier, building a happier workplace.
At Crisp, we strive to build a better workplace, where employees have access to the required information to stay efficient and productive.
One workplace where support teams are working together with marketing and sales team to improve response time and internal collaboration.
One workplace where support are freed from repetitive tasks to focus on more engaging, impactful work.
One workplace that is a full-service solution that not only helps one department but the whole company to deliver an amazing experience inside and outside.
This is what we try to build at Crisp and what we plan to continue building in the future.