Build your integrations on Crisp Marketplace!
Super proud to announce we just released our marketplace to let our partners and customers build integrations for the Crisp ecosystem.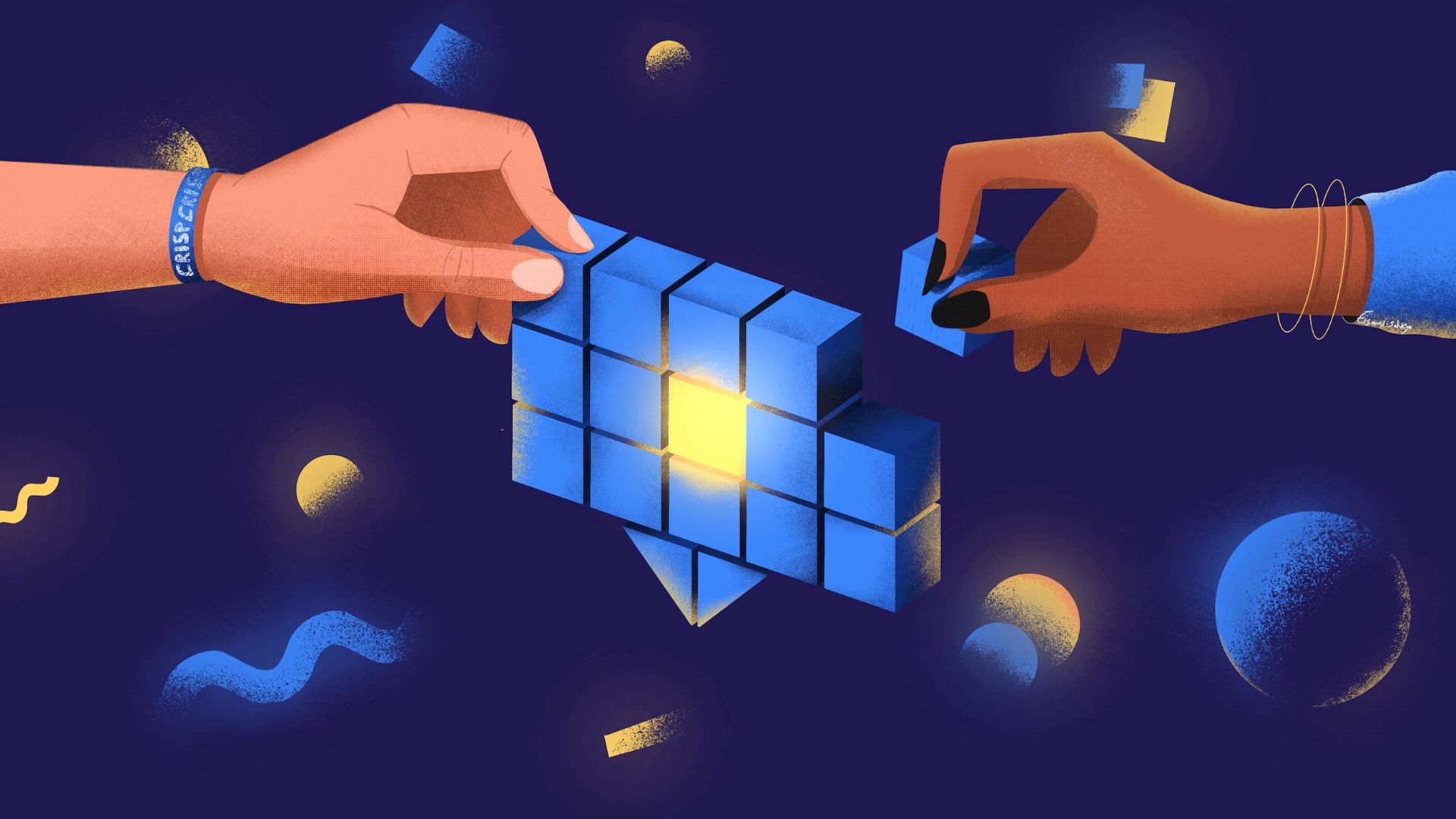 For the last months, the team has been working on a marketplace to allow companies to build integrations with our platform.
Therefore, it now exists two different kinds of integration: public and private.
Private integrations are for internal use: data sync, automated tasks, and so on.
Public integrations are public usage as the integrations we released recently: Trello, Shopify, Github ...
Let's get down to what it means and how it can help your day-to-day life.
Our Marketplace is now 100% live 🎉
Over the past 2 years, the team has worked on a brand new way to integrate your applications with Crisp. Built from scratch, our Marketplace allows any business to build and publish private or public plugins to make your teams more efficient. Allowing data to flow seamlessly within your organization. More than 400 companies have already built a plugin for their own use. Why don't you take a shot?
⚠️ You need to create a new account to access the Marketplace dashboard.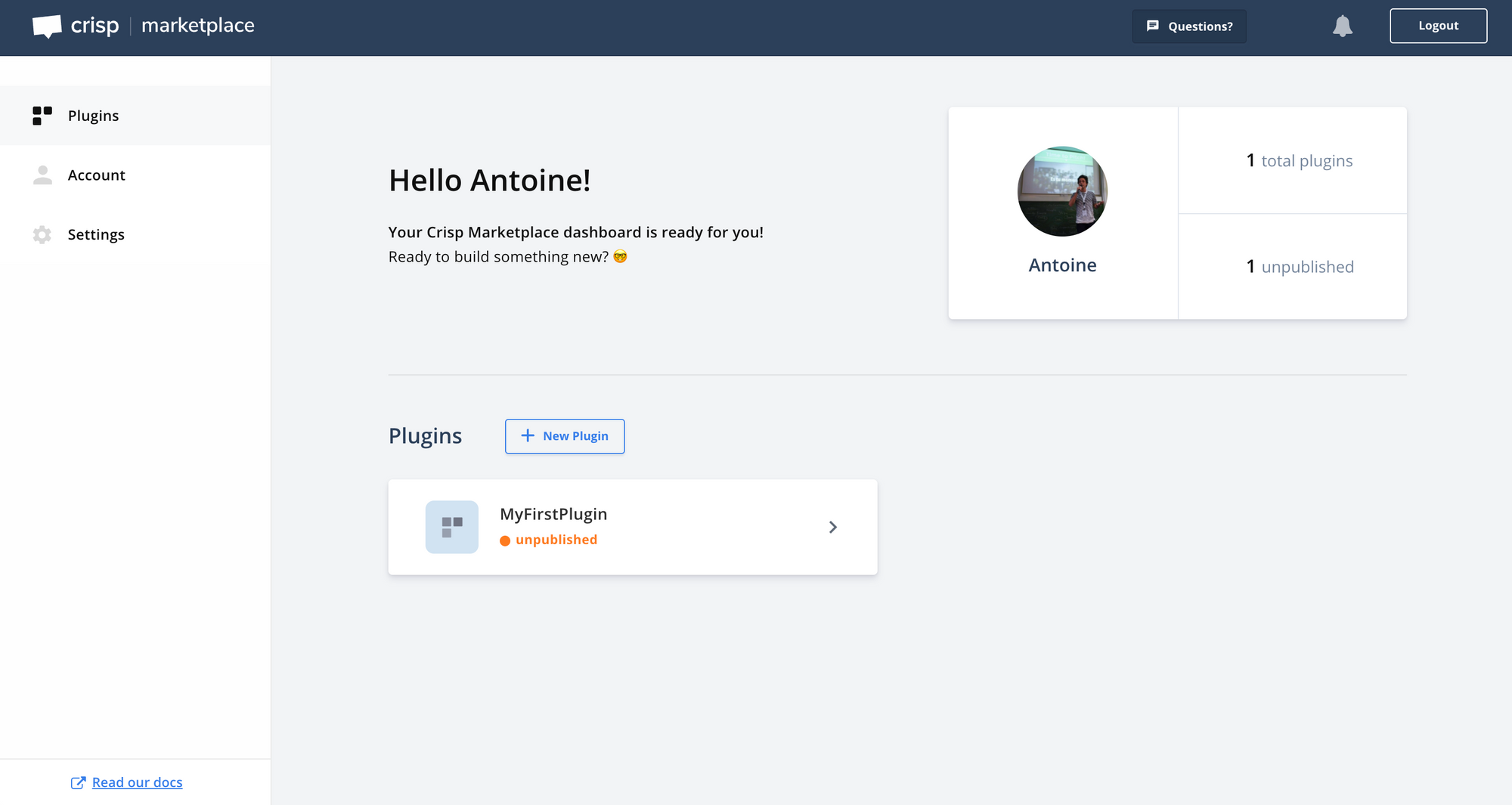 Create my first plugin on Crisp Marketplace →
Create custom actions straight from your Crisp Inbox ⚙️
You may have noticed that we published a bunch of new integrations lately: Shopify or Trello for example. They all take advantage of the amazing possibilities allowed by our Marketplace: widgets. Whether it's in the sidebar to display key data about your customers or in a full-screen modal to create custom data in your CRM, everything can now be done from Crisp.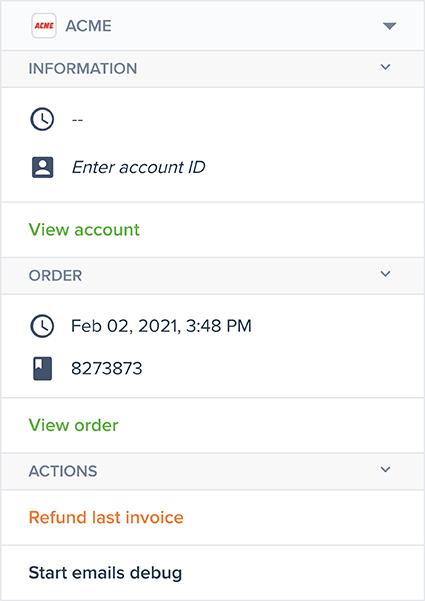 Learn more on how to create widgets using Crisp Marketplace →
A new Developer Hub has been released 📚
We've rebuilt our technical documentation from the ground up. Everything is now available and super detailed on our own developer hub.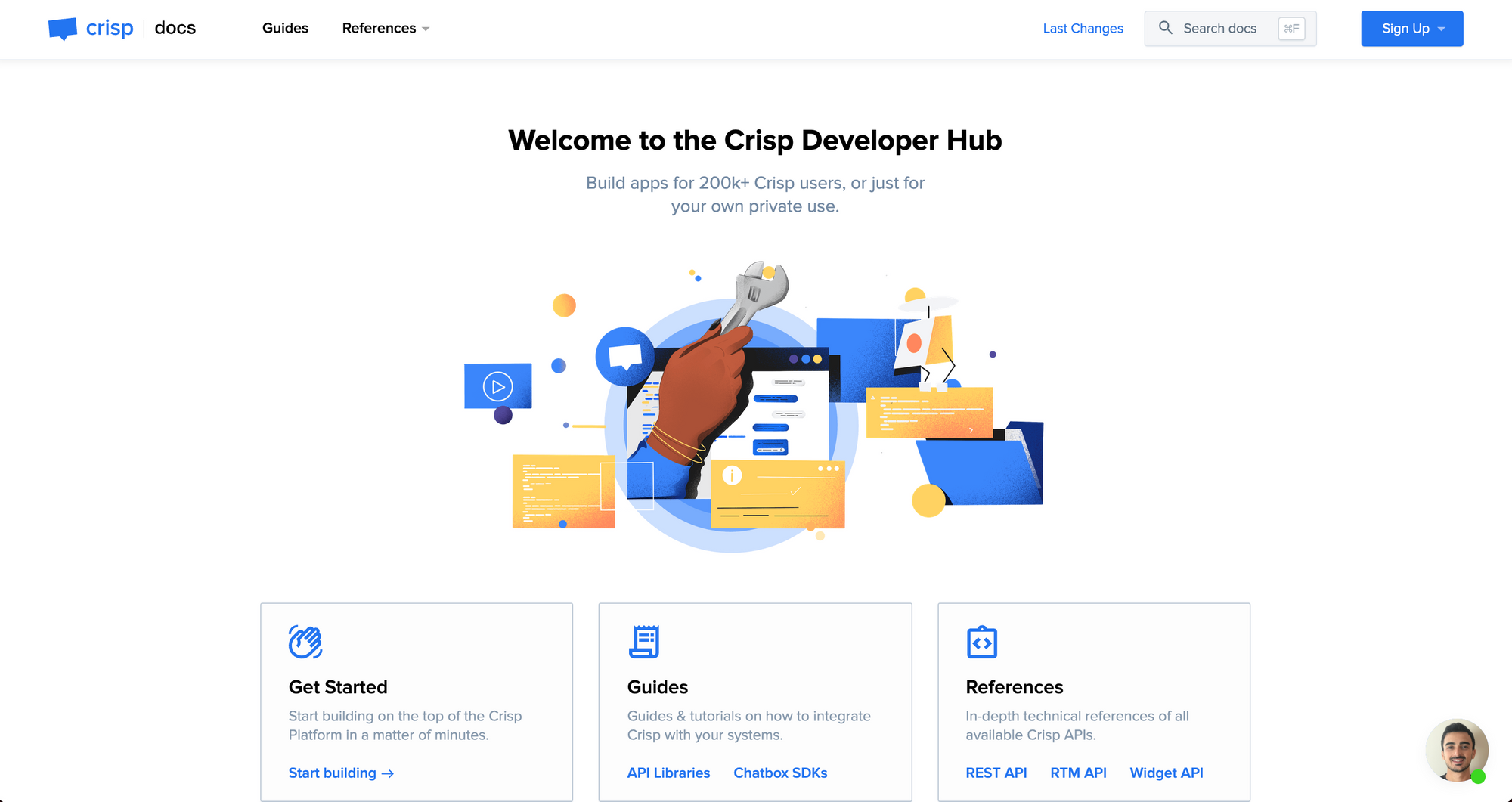 Discover our new Developer Hub →
Make sure your data is finely propagated 💽
Whether you want to use callbacks to make sure data is finely propagated among your organization or simply display a confirmation based on a custom action in your Crisp dashboard, Crisp lets you display a custom confirmation message so your team is aware of what is going on.

Discover how to get started with toasts →
---
Want to get started with our marketplace? Feel free to have a chat with us 🗣.