December 2021 - Crisp Product Update
Looking to see what's new this month at Crisp? Here are the latest releases we've brought to the platform. Enjoy!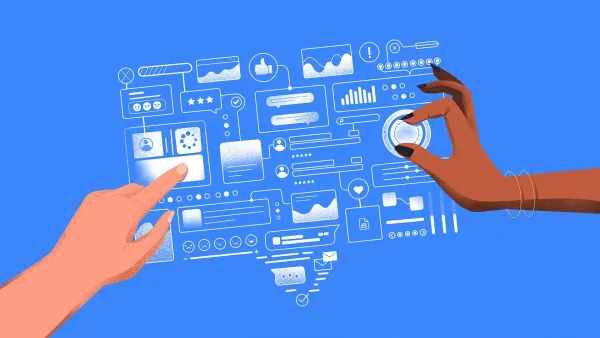 New features
Chatbot scenarios can now be triggered manually 🤖
The chatbot plugin now has a widget of its own, available for each conversation. It means that you can trigger a chatbot manually, in a conversation.
Those scenarios listed are only scenarios starting with an Action or Condition block. Give it a try!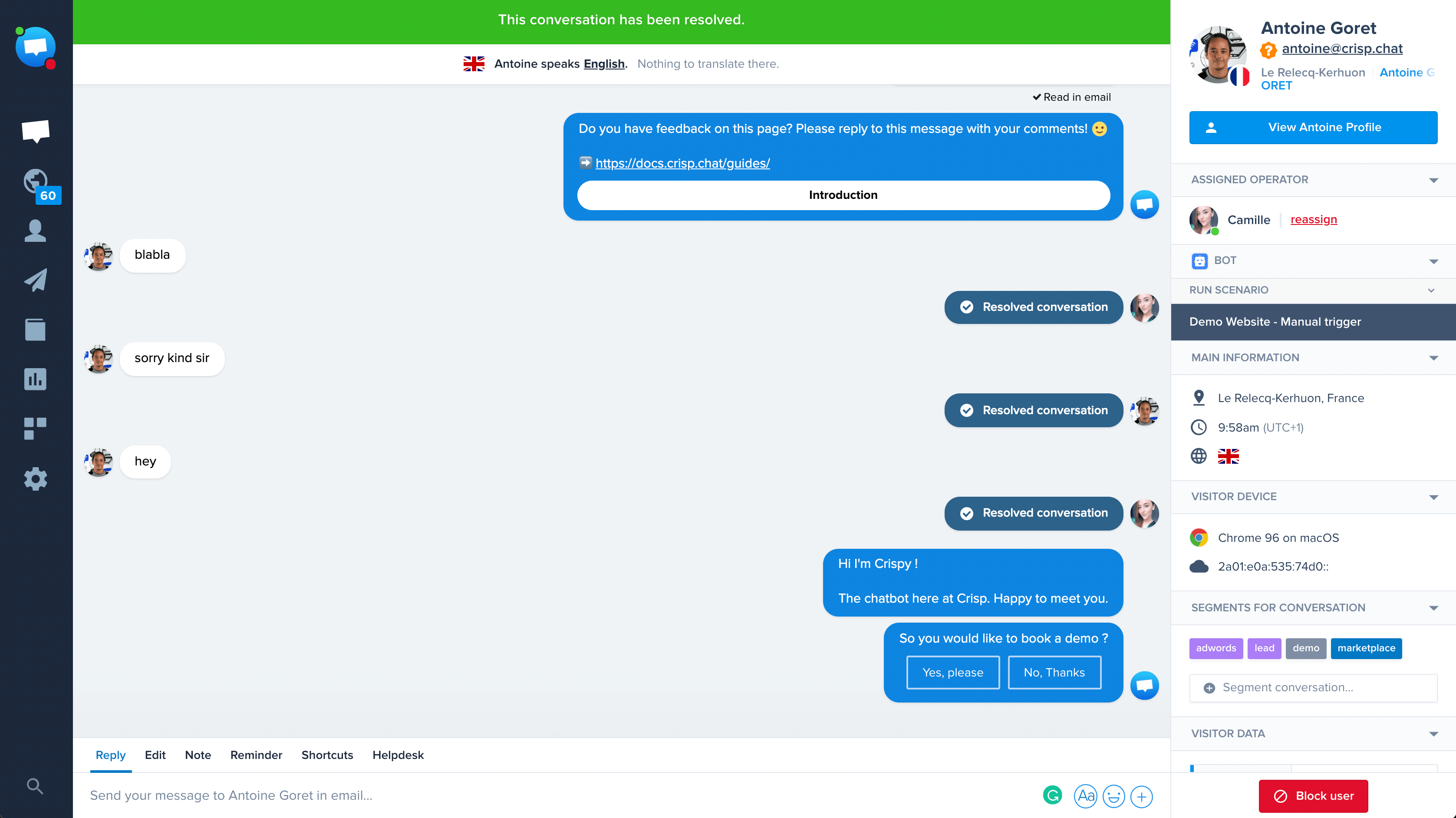 See what you can do with the chatbot software →
Ticket Center now supports file upload (on a new ticket or an existing ticket) 📂
Adding images or files that relate to a specific case can help companies to better understand issues raised by leads or customers. That's why using our ticket center, you can now upload images and files alongside an explanation of your issue.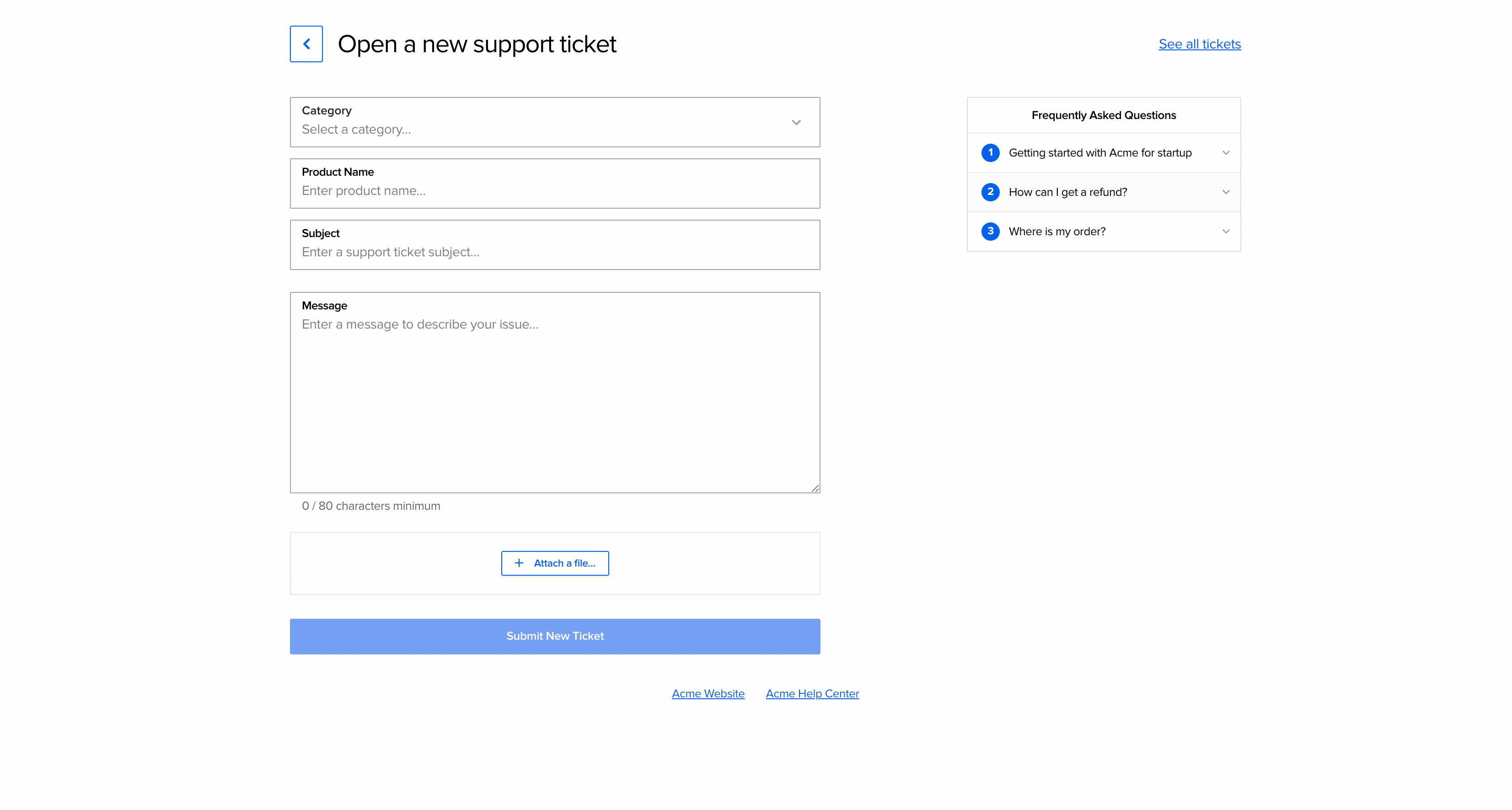 Get started with a ticketing center →
Inserting links inside a conversation has been made way easier! 💡
Sending links is a repetitive action that you are using a lot to answer customers, so we decided to make it much easier. Just copy-paste an URL on a selected text to create a link!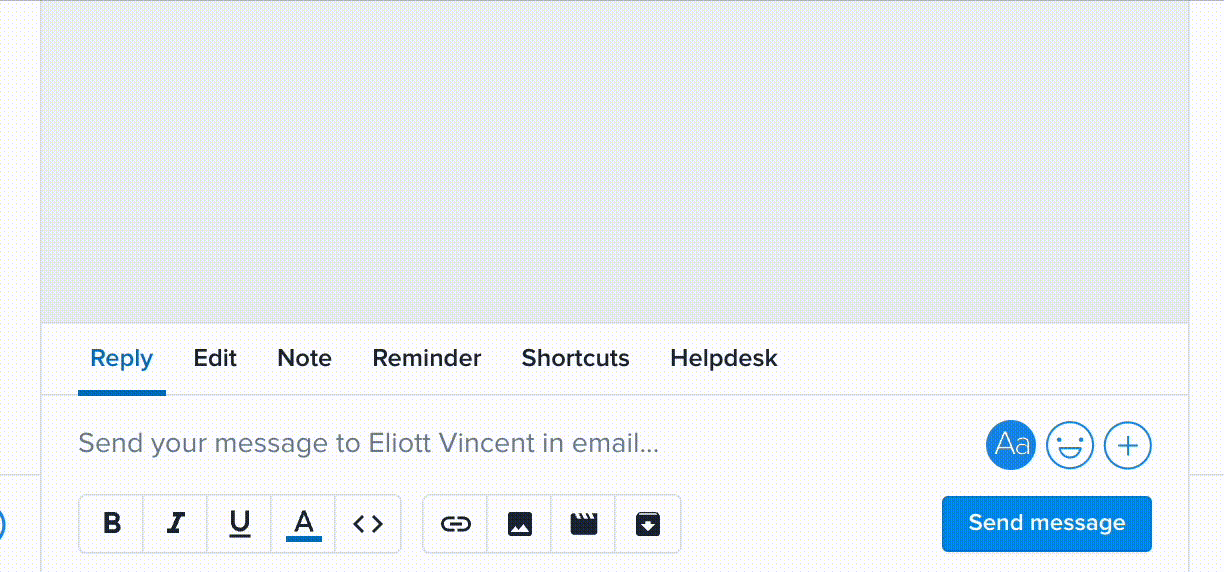 Benefit from all keyboard's shortcuts →
Additional information has been added to the email viewer
Following the improvements we have made over the inbox concerning the way emails were handled in the inbox, we reworked the email viewer so it displays more information.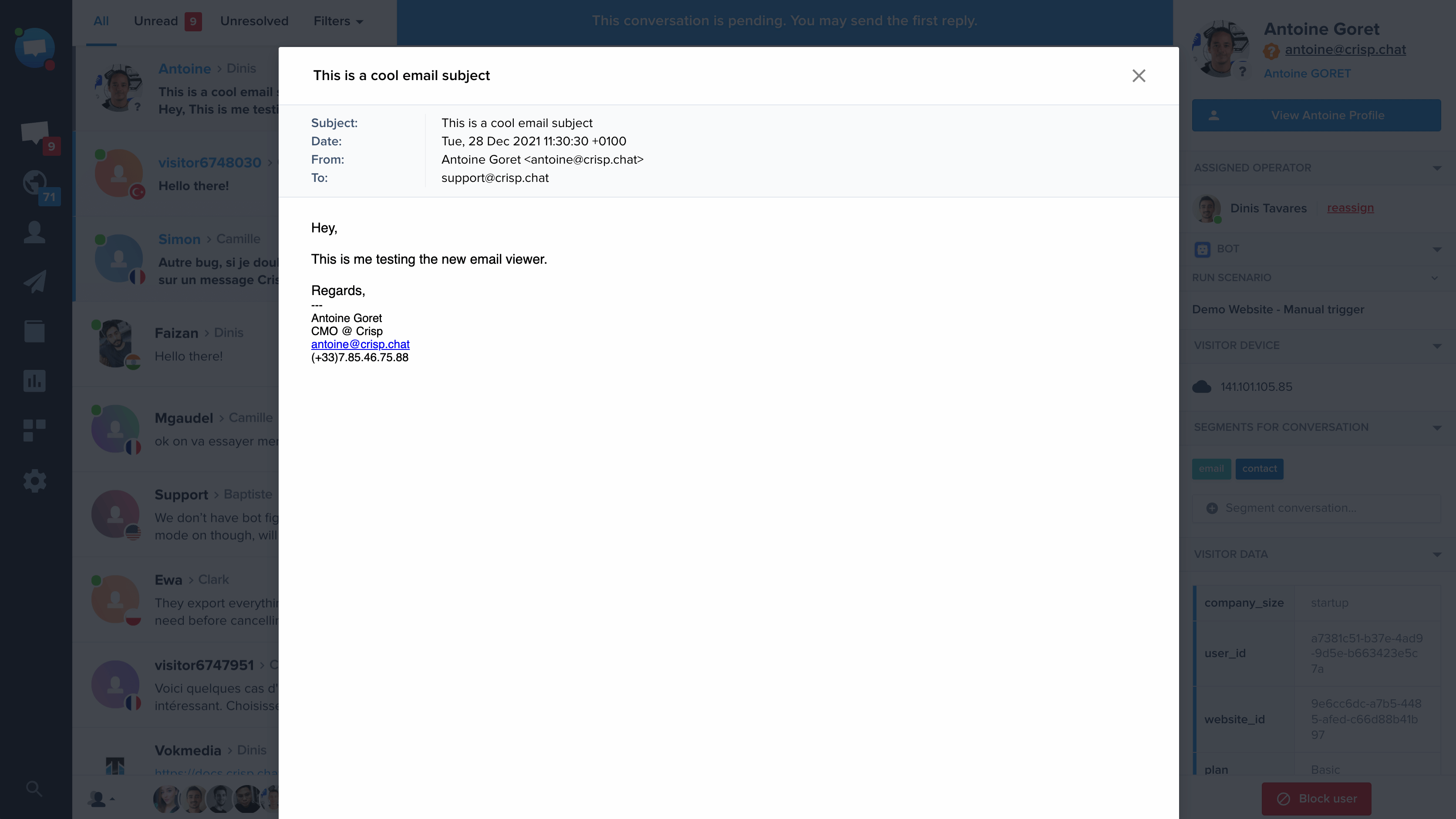 How to receive emails on Crisp →
Bug fixes & improvements 💪🏼
Inbox: email country detection has been improved so it uses TLDs and email content
Inbox: text selection for chat messages has been improved
Contacts: when importing existing contacts, new custom data and segments are now merged with existing ones (more information here)
Settings: our entire settings pages are now responsive, meaning that you can change your billing details and much more for your smartphone!
App: the macOS app now runs natively on M1 processors
Chatbox: video chat on Safari have been brought as well as improvements for the upcoming iOS mobile app update, we no longer crop videos when the caller is in portrait mode.
Enrich: various improvements
Developer docs: navigation and readability improvements
Zapier: segments are now getting merged on an existing profile. The website URL has also been fixed.
Helpdesk & Dev Docs Updates 📚
Learn how to use the Crisp REST API by building a Crisp CRM data update server, using our official JavaScript library, the Crisp Marketplace.
See detailed documentation to our REST API →
Learn how to use the Crisp RTM API by building a server answering to any incoming message, which also gets notified whenever a contact gets created in your Crisp CRM. All using our official JavaScript library, and the Crisp Marketplace.
See detailed documentation to our RTM API →
Teasing next releases 💥
Aircall (Get in touch with us to join the beta)
Jira
iOS mobile app (Get in touch with us to get access)
Android mobile app