How to make customer support more efficient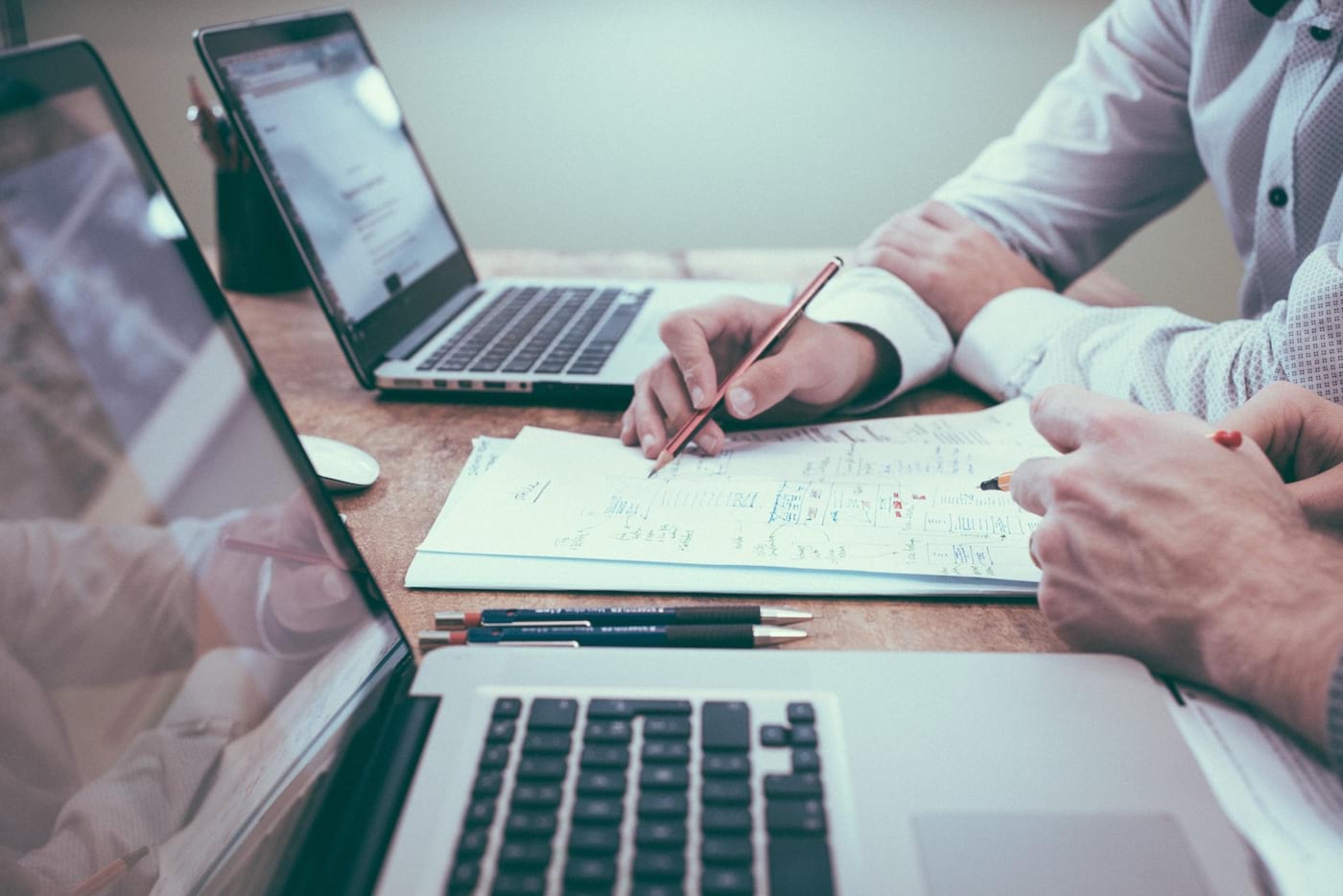 As Crisp is a customer support software, we provide customer support to more than 100 people every day. From users queries to team organization, we learned a lot and to share our experience to help you to build a more efficient customer support.
1 - Choose the right software
In 2017, most small companies still use email using Gmail or Outlook to provide customer support to their clients. It's counterproductive to make customer support on these tools, for multiple reasons:
It's not collaborative, meaning that it's not built for teams.
It works only email
You don't have your user profiles
You don't have tickets (to mark a problem as resolved or unresolved
Besides the fact that most companies still use email as the first choice to do customer support, many companies are using Live-chat or Facebook Messenger to talk to their users, using different tools to solve these issues.
More and more people are communicating using chat instead of using email. An interesting fact is that in 2017, more than 50% of end-users prefers using chat instead of email.
That's why we built Crisp, a chat first software, allowing you to communicate to your customers using Livechat, Messenger, Telegram, Email and even SMS, without external tool required.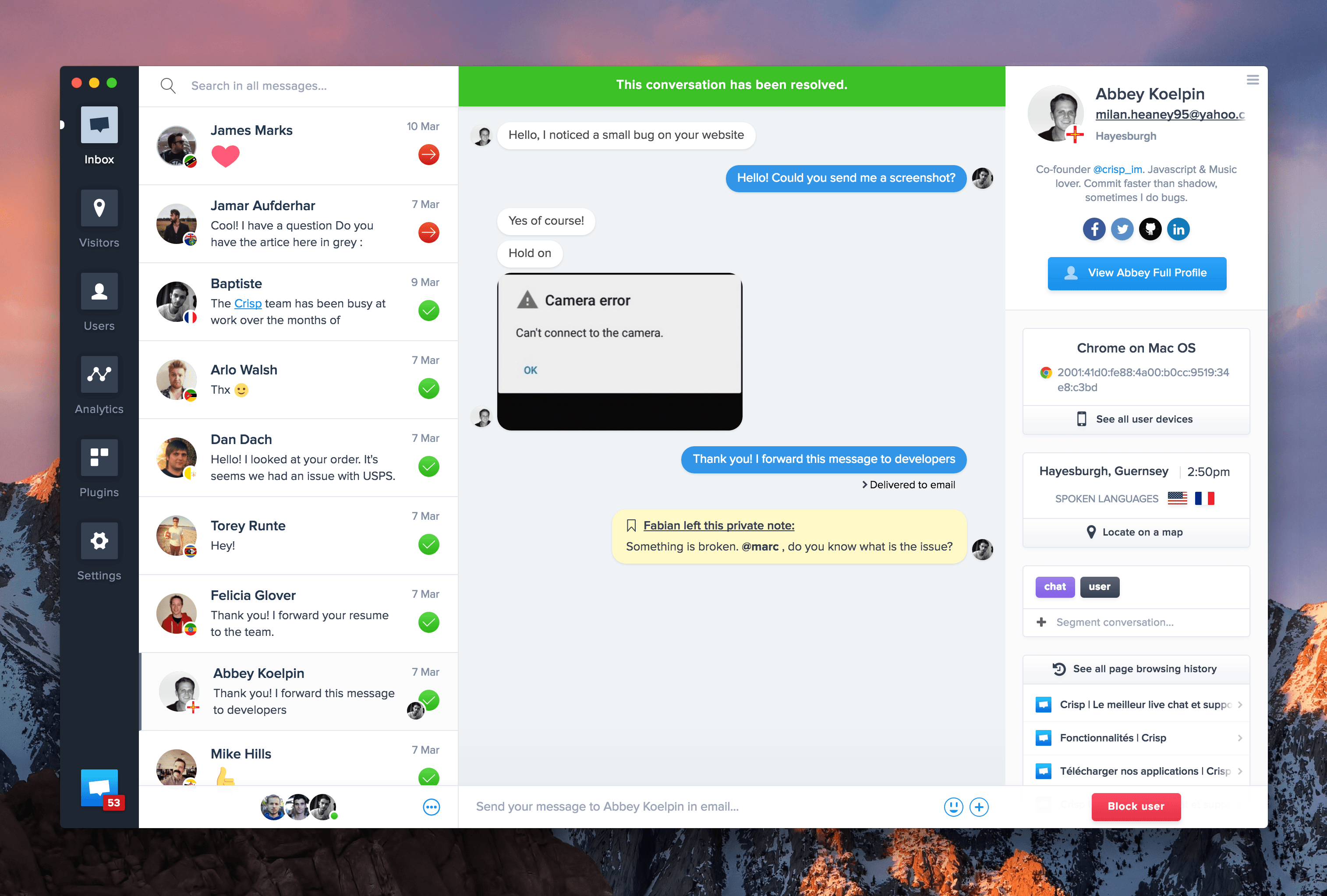 2 - Identify common user queries
It is not a surprise that most customers have the same questions and it's an issue that software like Crisp can solve. We built a feature called shortcuts to help you to reply to common questions. You can make a standard answers database and then respond to customers in a click.

You can organize your answers using different tags like "Sales", "Bugs", "Spanish", etc.
Here are common patterns that you can use:
Add your discount codes
Providing promo codes to users is something that many companies do and adding it your shortcut database may save you one minute per query (search + response time). You may organize your discount shortcuts like this:
!discount10. Hello, here is a 10% promo code: XJSXJS
!discount15. Hello, here is a 15% promo code: SSJSXJ
!discount20. Hello, here is a 20% promo code: SJSFHD
Add shortcuts pointing to your knowledge-base
Many companies are using a knowledge-base to solve common issues (like we did with https://help.crisp.chat). Most users are asking questions solved in your knowledge page.
Organize your answers using a simple keyword like "password", "billing".
Some shortcuts that we use at Crisp:
3 - Fix your process
You may not realize, but your company, as others may have the wrong process, leading to bad customer support efficiency.
Let's detail an example that worked for us. Crisp users often ask to improve our translations. Our process was to send the translation file to the user. Then the user sends it back, and we deploy it in our codebase.
It was something we did every day. We finally decided to use a crowd-sourced translation editor, called PoEditor.
It allows our clients to edit our translations without sending a file. They can directly edit these translations on PoEditor.
We finally added a shortcut !translate, to send a message containing the link to our translations.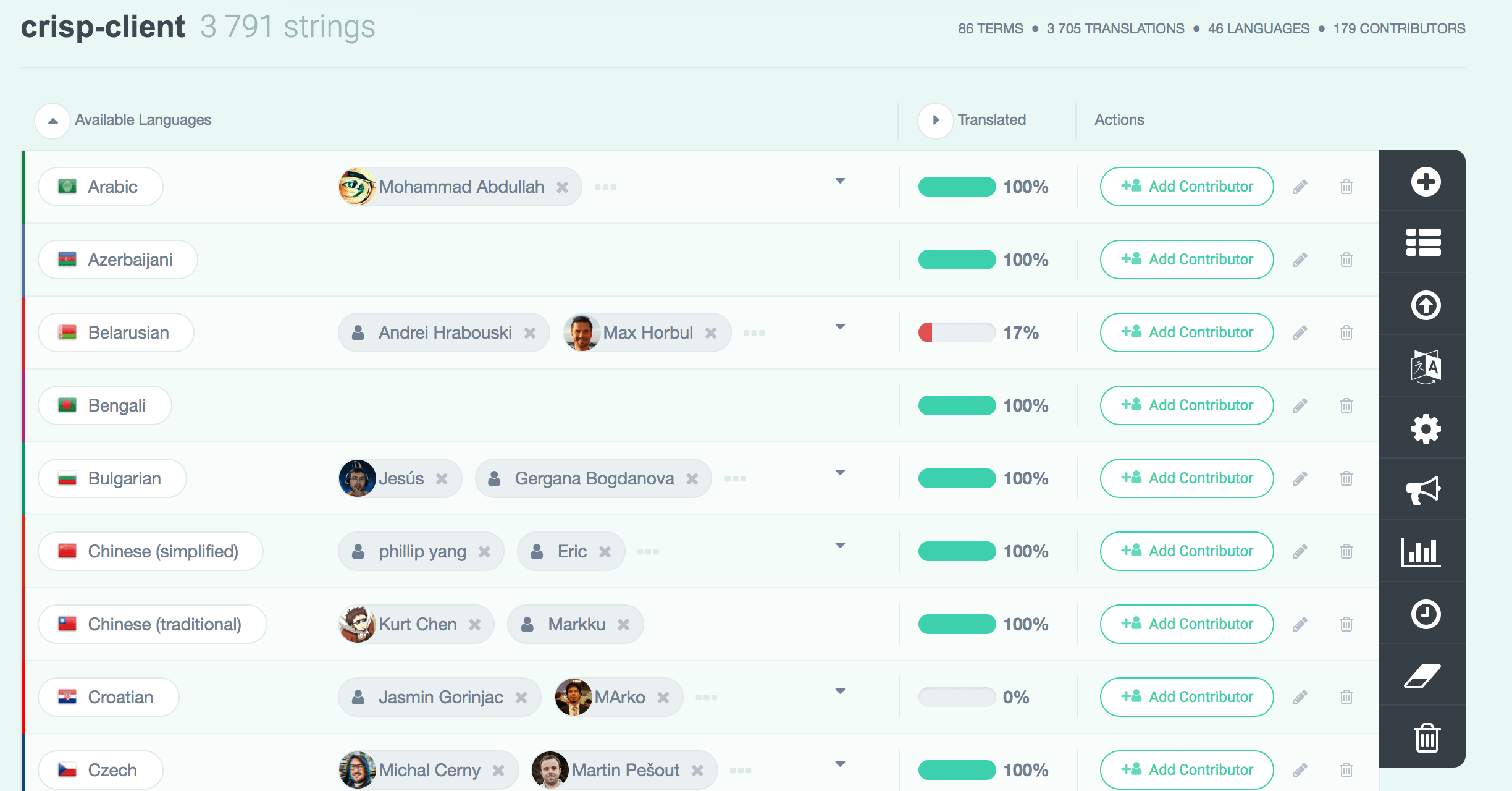 This new workflow allows us to focus on our software and it's support instead of managing translation files
4 - Track your customer's ratings and agents response time
By using analytics, you can compare you customer chat ratings and your response time. By doing a filter on your different agents, you can easily have the agent with the best customer score.
If you point an agent with better scores, you can encourage this person to share all this experience, allowing all your team to benefit from this experience.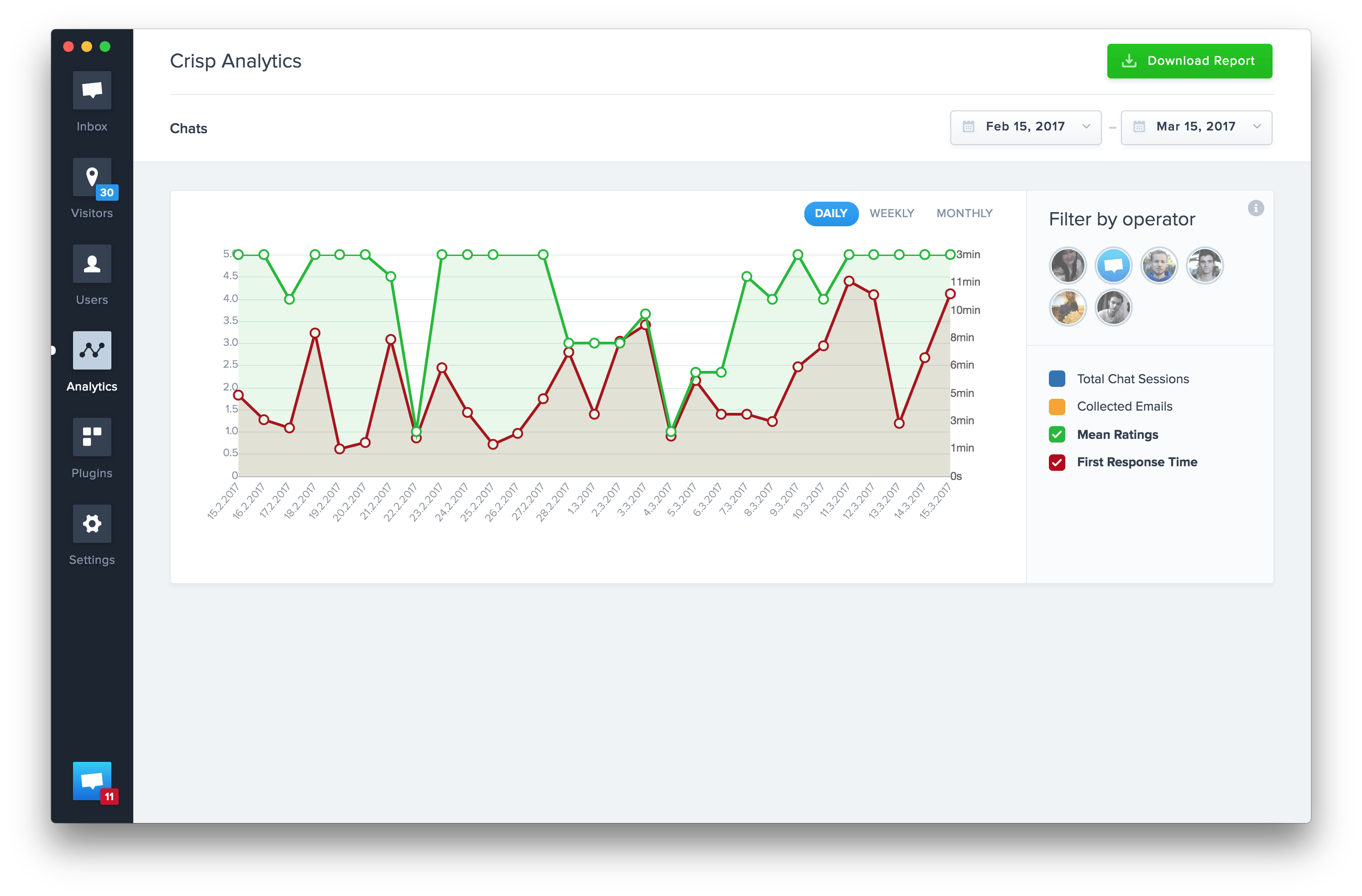 Analytics are a way to understand day by day overall satisfaction. What we advise is to give a gift or a bonus to the best agent of the month. It's a way to encourage your agents to build a better relationship with your customers.
Bonus
As using a customer relationship software requires to be online, we made a Crisp Slack Plugin allowing our users to get notifications in Slack. They can also reply from there.